Biden Administration Warns Of Possible TikTok Ban If Owners Don't Divest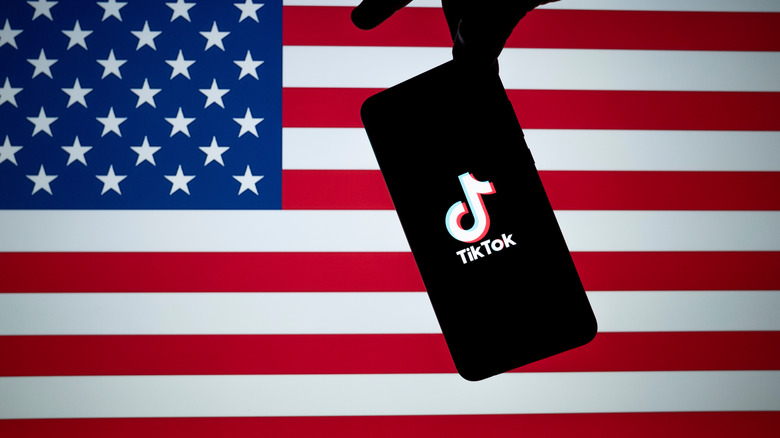 Ascannio/Shutterstock
TikTok has reportedly been told by the Biden administration to divest itself from its Chinese parent company or face a ban in the US citing national security risks. According to The Wall Street Journal, the proposal was made by the Committee on Foreign Investment in the United States, which operates under the aegis of the Treasury Department. This isn't the first time that TikTok is facing a country-wide ban risk, as former President Donald Trump also threatened a ban if TikTok's US assets weren't sold to a local entity, but the court ultimately blocked the move. In 2023, TikTok faces a renewed challenge, as most states already have banned the app for government employees, while federal agencies have been ordered to do the same.
The UK government also announced a TikTok ban on government devices earlier today. A nationwide ban in the US would be a cataclysmic move, but it won't be unprecedented. In 2020, TikTok was banned in India over national security risks in India. In the US, the primary concern is that China's policies will allow the government to access the data of US citizens, in addition to spying concerns flagged by multiple lawmakers. A BuzzFeed investigation recently reported that data of US-based users was indeed accessed in the country despite contrary assurances made by TikTok. It was followed by another report in The New York Times, which said some employees inappropriately accessed the data of US users, including two journalists.
A tough road ahead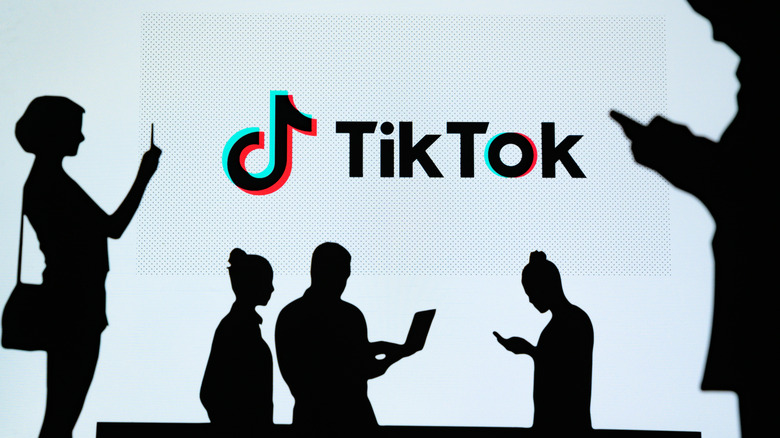 kovop/Shutterstock
Responding to the latest ban threat in the US, TikTok spokesperson Brooke Oberwetter told Reuters that "a change in ownership would not impose any new restrictions on data flows or access." China's Foreign Ministry, on the other hand, says the US government has yet to furnish any credible evidence that TikTok poses national security risks. Coming to the divestment part, parent company ByteDance says 60% of its shares belong to foreign business entities, 20% are held by employees, while the rest is owned by the founders. However, despite the smaller share, the founders enjoy a disproportionately stronger say when it comes to voting rights regarding important decisions and policies.
TikTok says it has already set aside $1.5 billion to bolster the security measures for its US user base, ensuring that user data is not stored or accessed outside the country's borders. The social media company, which has over 110 million users as of 2023 according to Statista estimates, says the best way forward is to collaboratively tighten security measures, boost transparency, and implement more stringent vetting and external monitoring checkpoints. However, going forward with an actual ban won't be easy from a legal perspective, according to experts, thanks to protective framework for foreign business enshrined in the US laws. About a year ago, it was reported that the Department of Homeland Security was actively investigating TikTok over concerns about CSAM (Child Sexual Abuse Material) sharing.