$121M says Light is the future of smartphone cameras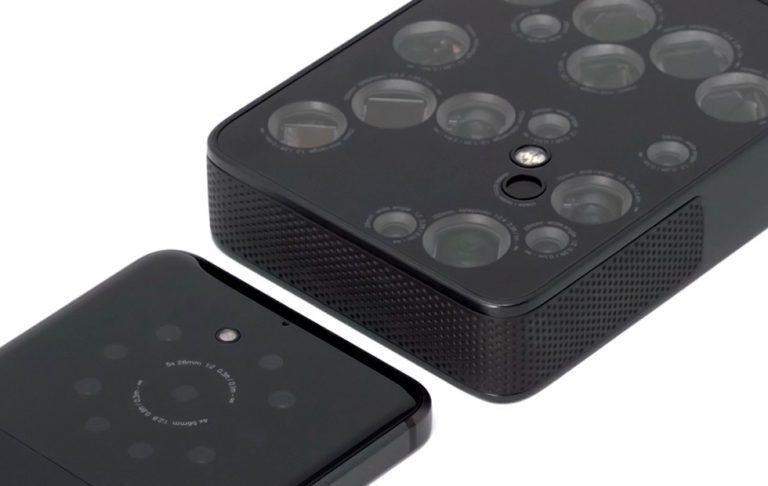 This week the folks at Light have some tech that'll make future mobile cameras more advanced than ever before. They've created a couple of devices so far – the first runs Android and sports 16 camera lenses, 10 of which fire at the same time. Light also has a more mobile smartphone device with 9 lenses currently in the making. Today Light shared news of a funding round led by Vision Fund to the tune of $121 million USD.
Vision Fund is anchored by SoftBank, and this round of funding also saw participation from Leica Camera AG. While this investment could be base-level, cash-investment only, there's a good chance we'll see Leica and Light team up on products in the future. UPDATE: In fact here we go, comment straight from the CTO and co-founder of Light.
"It is humbling to have the support of the most iconic camera brand in the world," said Dr. Rajiv Laroia, Light CTO and Co-founder. "We are excited by the overwhelming potential of the collaboration with Leica"
"With the rapid development of the computational photography, partnering with the innovators at Light ensures Leica to extend its tradition of excellence into the computational photography era," said Dr. Andreas Kaufmann, Leica Chairman of the Supervisory Board.
"The new funding will allow Light to expand the reach of its imaging platform beyond consumer photography and into security, robotic, automotive, aerial and industrial imaging applications," said a Light representative. These bits and pieces come after the release of the first Light camera, the L16, and the company's first smartphone – also pictured above. That smartphone will be released later this year – release date and pricing unknown. Cross your fingers for something amazing, and something soon!
Also note, Leica's no stranger to smartphone photography. They've been working with brands such as Huawei to bring their photography knowhow and technology to the mobile market. Have a peek at the Huawei P20 Pro to see how far Leica's gotten in their aim for a smartphone that's as good or better than any other sort of camera.