The Unlikely Game That Led Bill Gates To Create The Xbox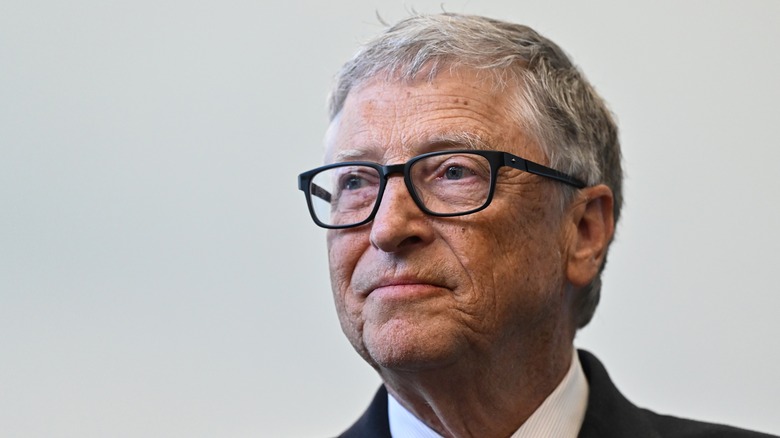 Wpa Pool/Getty Images
The original Xbox was a bit of an improbable product. In 2001, Microsoft barely built hardware at all, let alone anything resembling a game console. Even more than today, Gates-era Microsoft was a software company. As Protocol reports, the Xbox idea was met with considerable skepticism from industry observers and Microsoft staff.
Of course, the Xbox proved to be a major success, selling millions of units over more than 20 years, turning exclusive titles like "Halo" into household names, and generally carving off a generous piece of the video game console market. Even now, the question remains: back in the early 2000s, when hardware companies like Sony and dedicated gaming manufacturers like Sega and Nintendo controlled the marketplace and consoles in general were often marketed as niche toys rather than market-moving behemoths, what inspired Microsoft to go so radically off-book?
Appropriately, the answer appears to be that Bill Gates fell in love with a game.
Microsoft's original killer app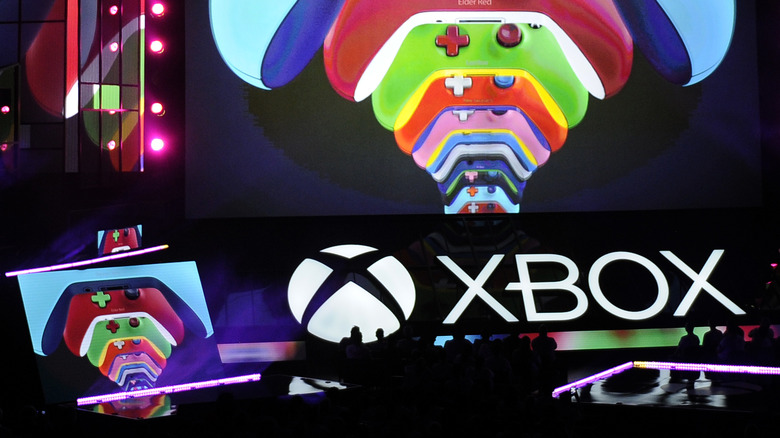 Kevork Djansezian/Getty Images
The game in question is one that fun-starved Windows users of every age know all too well: Minesweeper. According to Ars Technica, the simple, devilishly tricky logic puzzle absolutely conquered the Microsoft offices on its release in 1990. Employees competed relentlessly for the shortest possible solution times. Bill Gates himself was obsessed with Minesweeper, ultimately removing the game from his own computer because it ate too much of his time. Per Ars Technica, Melinda French, Gates's then-girlfriend, now ex-wife and global philanthropist, had to email the staff not to let him play Minesweeper on their computers, either.
Obviously, Minesweeper wouldn't launch with the original Xbox alongside Halo or Project Gotham Racing. Rather, it, and similar Windows-bundled games like Solitaire, Reversi, and the original Flight Simulator, would prove to Microsoft that video gaming wasn't just for kids. Gaming became part of the workflow at Microsoft, a principle they still put into practice in tools like Microsoft Teams. Ten years later, the company's experience with games guided the release of their first console, leading to success in spite of doubters throughout the industry.