Ring Is Putting Free Features Behind A Paywall And Users Are Outraged
If you own a Ring video doorbell or camera, the bad news may have already reached you. If not, you're either about to get yet another subscription, or lose access to some important features. However, new users will have it even worse than those of us who already own Ring products, with even more features being locked behind a paywall. These new changes have Ring customers in an uproar.
Ring has steadily been making decisions that some of its users may disagree with. Last year, it raised the prices of its subscription plan without any warning, bumping up the Basic Ring Protect plan from $3 a month/$30 a year to $3.99/month and $39.99/year. 
Seeing as the Basic plan only covers one device, this meant that customers who owned multiple devices — such as a doorbell and a camera — had to pay extra. The alternative is the Protect Plus plan, priced at $10/month or $100/year, which covers all devices — but that's more expensive, too.
Many users were displeased with that change, but back then, having a subscription was less important than it will be now. Starting on March 29, 2023, existing users in the U.S. and Canada will need to purchase one of Ring's plans in order to use the Home and Away Modes in the app.
These modes let you set the camera to detect motion or stop detecting it, depending on when you're home. People who buy the Ring Alarm system on or after March 29 will need to pay the subscription fee to be able to use some of the features. This includes arming and disarming the system from the app, receiving notifications, linking the Ring doorbell with the camera, and voice controls via Amazon Alexa.
Ring owners aren't happy with the changes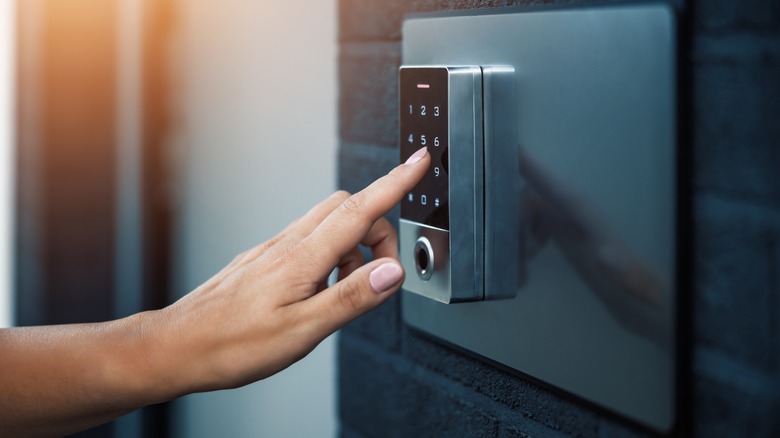 Ivanko80/Shutterstock
Unsurprisingly, many users are unhappy with these new changes. Ring didn't make a big deal out of the announcement, but it was quickly shared on Reddit alongside emails that were sent out to customers. Ring customers voiced their displeasure and concerns across various posts. 
"My only disappointment is all this is [that] it's too late for me to return [the Ring product]," said u/TheLooseMooseEh on Reddit. They continued, "Anyone reading this should take note that this company has no shame and doesn't hesitate to gimp their products to force users to open their wallets." Another user (u/CookVegasTN) said that this is exactly the sort of "sleazy" behavior they'd expect from Ring, but that they thought it would have been tempered when Amazon bought the company. 
Ultimately, the main features of Ring devices will continue to function even after this change, so users are not being forced to buy a subscription. However, who knows what happens in the future for Ring. The company might add a paywall to new features going forward, and a monthly subscription cost stacks up on top of the price of the device itself.