Foxconn Is Building A 300-Acre Plant In India For iPhones, Possibly AR Headsets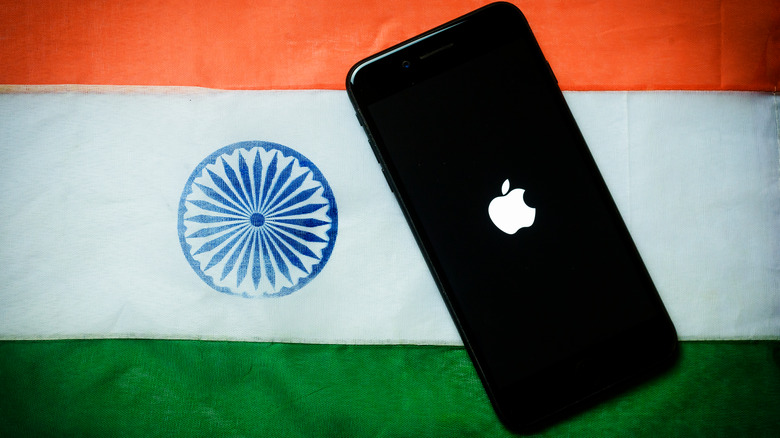 Ritesh Ranjan Sett/Shutterstock
In 2017, India became the first country outside of China to assemble iPhones when Apple contract manufacturer Wistron began assembling low-end iPhone models in the country. Apple's India plans received a boost in 2020 after Foxconn — one of Apple's biggest contract manufacturers — commenced the assembly of high-end iPhones in India. Three years on, despite these developments, the majority of the iPhones sold globally are still made in China.
Apple's manufacturing partners in India have faced several challenges in India, ranging from high import taxes on components, lack of local supplier networks, and infrastructure challenges. For example, in 2018, the Wistron facility was temporarily shut down after protests by workers over wages and poor working conditions. 
More recently, in 2023, another Apple facility in India was destroyed in a fire. These incidents have made it difficult for Apple to wean its dependence on China as quickly as it would like to.
Despite challenging conditions, it seems Apple and Foxconn are still committed to expanding their manufacturing operations in India. In the most recent development, Foxconn has confirmed a massive $700 million investment in setting up a new production facility in India. According to Bloomberg, the company has identified a 300-acre plot near the southern Indian city of Bengaluru for this new facility.
New facility could employ up to 100,000 people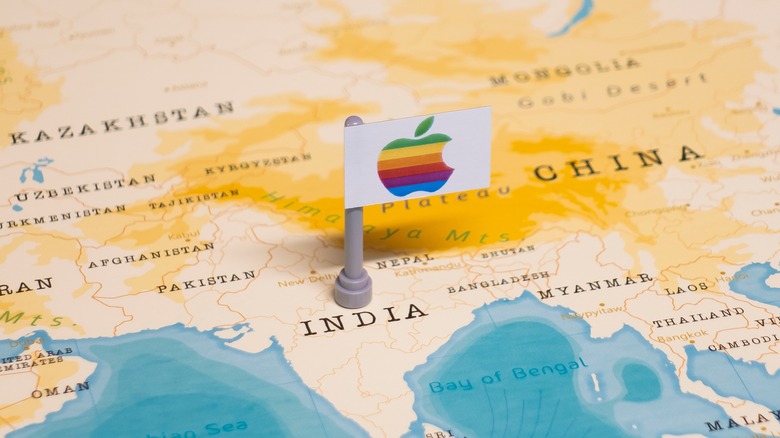 hyotographics/Shutterstock
If things go to plan, the Foxconn facility in India could be one of the biggest Apple manufacturing facilities outside of China — second only to the massive iPhone facility in Zhengzhou that employs nearly 200,000 people. This is the same facility that was shut down for extended periods during the massive wave of COVID-19 infections that rampaged China in 2022. 
While the details remain sketchy, initial reports indicate that Foxconn could use the Bengaluru facility to also make Apple's mixed reality headset that is currently in development.
Foxconn's seriousness for India could be gauged from the fact that the company's Chairman, Young Liu, has been on a whirlwind trip to India, meeting key policymakers — including the country's prime minister Narendra Modi. In a tweet confirming its plans for India, Foxconn revealed its intentions "to build an ecosystem in India allowing all our stakeholders to share, collaborate and thrive." 
Chairman Young Liu is visiting India. Today we had a warm meeting with Honourable Prime Minister @narendramodi and updated him on our good progress in the country. Foxconn will continue to build an ecosystem in India allowing all our stakeholders to share, collaborate and thrive. pic.twitter.com/We86Gd9iXI

— Hon Hai Technology Group (Foxconn) (@HonHai_Foxconn) February 28, 2023
In addition to the iPhone factory, Foxconn also intends to invest in the semiconductors space — another key area where India is making massive investments.
If Foxconn's plans for the iPhone facility in India go to plan, Apple's goal of moving 25% of its iPhone production to India by 2025 could become a reality. In addition to India, Apple has also been looking at Vietnam as an alternative to China. While no iPhones are currently made in Vietnam, the location has quickly emerged as an ideal location to manufacture products like Apple AirPods and other accessories.