The Sleek Jaguar Sedan That Was The Epitome Of '80s Luxury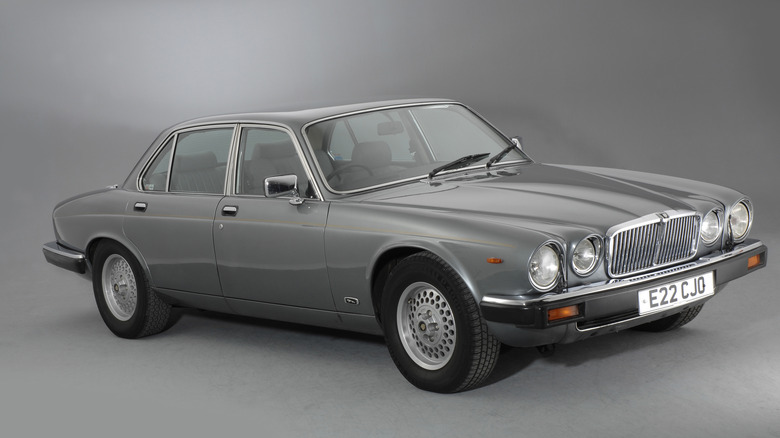 Heritage Images/Getty Images
The 1980s were a time of significant change for automakers across the spectrum. Japanese brands like Toyota and Honda started to take off and gain serious momentum in the American marketplace. Cars like the Accord started replacing land yachts from General Motors, Ford, or Chrysler. American brands began taking things more seriously after the Malaise Era. They started offering smaller, more efficient car engines instead of the big block boat anchors that powered many Stateside cars over the previous several decades. 
Until the 1980s, luxury was defined as suspension, ride quality, and interior comfort improvements, above all else. In the 1980s, high-wattage stereo systems from brands like Alpine and Blaupunkt became the go-to option for ultra-luxurious cars, and built-in car phones became a symbol for the wealthy. 
In the age of new technology, Jaguar took a different path. At the beginning of the new decade, Jaguar tweaked its already proven XJ sedan and released the Series III. Instead of a rolling computer or avant-garde-styled road missile, the new XJ was a more traditional luxury car.
Comfort and speed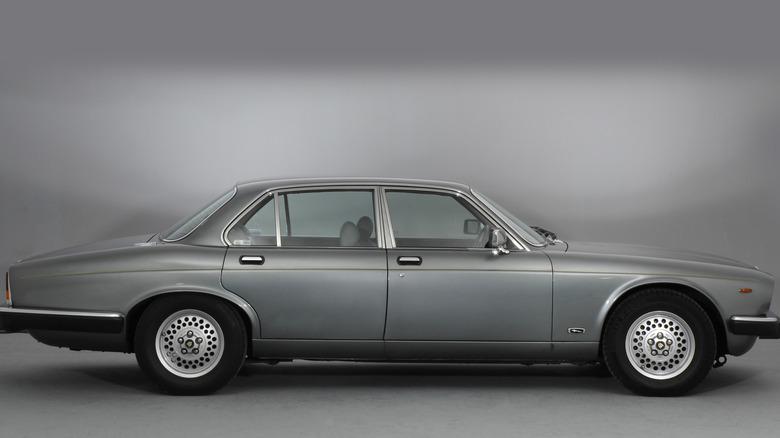 Heritage Images/Getty Images
There were two varieties of Series III XJ: the inline-6-powered XJ6 and the V12-powered XJ12 (because most things are better with a V12). The Jaguar was more refined and dignified than its American counterparts, like a gaudy Chrysler or Lincoln, or German competitors, like a wacky BMW. Not to say the Jag is boring, but it's more akin to a thoughtfully opposed piece of music on the piano than a wailing guitar solo in a Van Halen song. The Jaguar wasn't slow either, not by a long shot. 
According to a Car and Driver review of a 1980 model year XJ6, the XJ wafted along at high speeds and ate up miles without complaint as the speedometer approached triple digits. The driver's seat was supportive and well-appointed, more like the command seat on a yacht than the cockpit of a fighter jet. 
In its base $25,000 (over $90,700 in 2023) configuration, the XJ was powered by a 4.2-liter inline-6 that generated a stout 200 horsepower at the most and could reach 128 miles per hour. The 5.3-liter V12 boasted 285 brake horsepower and topped 147 miles per hour. Despite the extra power, the V12s were notoriously difficult to maintain and today are extremely rare in the United States.