Apple Is Working On A Wide Range Of Mixed-Reality Headsets: What We Know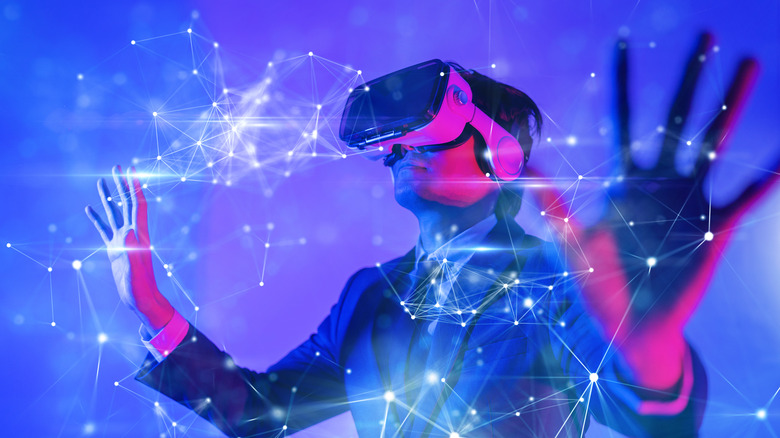 Thinkhubstudio/Getty Images
Apple's mixed reality headset plans continue to be an enigma in the rumorverse, but the company itself is so bullish on the idea that is already working on multiple versions of the wearable. In the latest edition of his PowerOn newsletter, Bloomberg's Mark Gurman writes that the Apple's first AR/VR headset will make an official appearance at the Worldwide Developers Conference in June, but TFI Securities analyst Ming-Chi Kuo predicts that the device will only go on sale towards the end of the year. Setting aside the market arrival window for the headset that could very well hit the shelves as the Reality Pro, Apple is already at work on a cheaper and more accessible XR headset.
The first-gen mixed reality headset will be a flagship product that will offer cutting-edge hardware and reportedly be priced in the ballpark of $3,000. Right now, it is being pushed as an enthusiast-class product that is geared more towards developers building augmented reality and virtual reality experiences instead of the general public. For comparison, the Meta Quest Pro, which is one of the most advanced XR headsets out there, costs only $1,500. That's where the more affordable Apple headset, which is rumored to go by the name Reality One, will fill the gap for mass-market metaverse gear. In the meanwhile, Apple is also rumored to have delayed the plans for its AR Glasses to focus on its headset line-up.
A successor with more grunt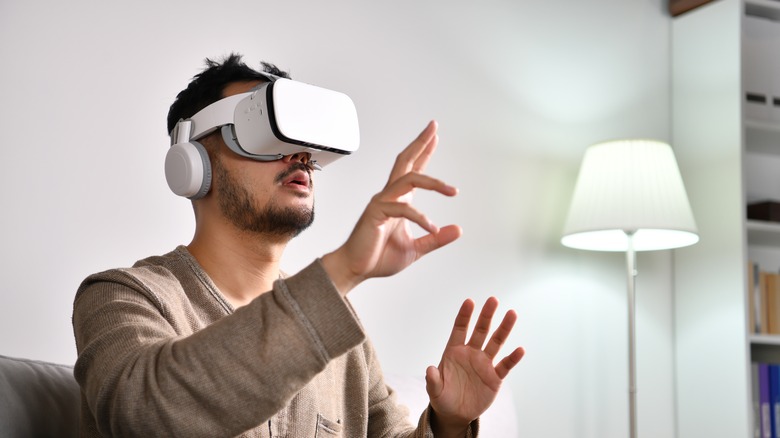 amenic181/Shutterstock
In addition to a watered-down AR/VR headset that will arrive with a more palatable price tag down the road, Apple has already started work on its second-generation flagships mixed reality headset. Gurman claims that despite packing a desktop-class M2-series processor as well as a co-processor, Apple's first-gen Reality Pro headset is still not powerful enough for a handful of tasks. For example, it is reportedly able to generate realistic VR avatars for only two FaceTime video call participants, and not an entire group. To recall, thanks to its advanced cameras and tracking algorithms, Apple's Reality Pro headset will generate Memoji avatars in real-time to let users start a FaceTime video call.
"It's not powerful enough to output graphics at a level Apple would ideally like," Gurman writes about Apple's upcoming headset, adding that the company also has some software-side quirks to polish. The second-gen Reality Pro headset, however, will bridge the performance gap with a more powerful M3 or M4-series processor. Apple was originally planning a headset that could derive extra processing juice from a standalone hub wirelessly, just like an external GPU enclosure (or eGPU) plugs into a PC to let it handle games and other demanding tasks. However, former Apple design chief Jony Ive reportedly wasn't a fan of the idea and nixed it.