Bing's AI Chatbot Comes To Mobile And Skype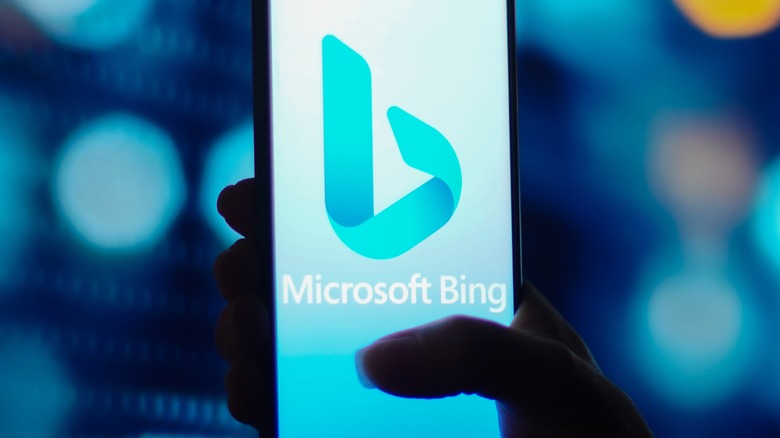 rafapress/Shutterstock
Microsoft's new chatbot-based search engine is expanding to more platforms. "New Bing," which is based on ChatGPT, caused a stir when it was announced a few weeks ago. Microsoft's Silicon Valley rival and a current big player in the world of search engines, Google, swiftly responded with its own AI chatbot — but its launch didn't go anywhere near as well.
Recent years have seen AI creep into more and more industries. As the technology advances even further, it's likely to become an even greater part of our daily lives. Companies like Microsoft and Google are hoping that the further implementation of AI can help take their services to the next level. For example, new Bing can help take care of some monotonous office tasks, like typing emails or newsletters. It is far from perfect, and the bot itself is still in the beta phase, but there is a tremendous amount of potential there. Now "New Bing" is coming to mobile devices like phones and tablets, Microsoft has announced.
This won't necessarily expand the program's user base any, but it will extend the range of environments that the search tool is used in. It's fair to expect even more bugs and weird anecdotes as Microsoft's fledgling AI-based search engine enters this new frontier. A few new features have also been announced, but not everyone can get their hands on mobile Bing just yet.
Bing is going mobile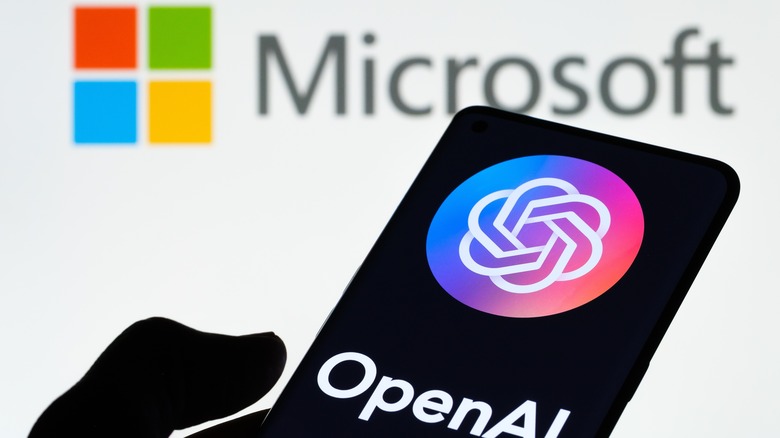 Ascannio/Shutterstock
Although it is still in beta, Microsoft's AI-powered chatbot is branching out. You can now access it on your phone through the Bing app, which is available on both iOS and Android. Microsoft's Edge app will also have the feature enabled. The mobile app-based version will have all of the features the highly anticipated chatbot currently has, along with a few extras that people have been calling for. 
According to Microsoft, the expansion makes sense as Bing is primarily a search tool, and 64% of searches are performed on a mobile device. The company hopes that it will lead to Bing eventually becoming "your copilot for the web even when you are away from your desktop." It even paints Bing as a potential travel companion and expert guide. The company's statement includes a scenario where a user is trying to navigate through a trip to Tokyo, with Bing providing directions, subway times, and translation services to help them along.
Users can also choose how the chatbot issues its answers to the prompts they provide. They can stick with Bing's regular conversational tone or they can opt for something more concise like bullet points. You can also have a bit of fun with it and ask to receive your answers in the form of a poem, script, or short story. Though, following a pancake recipe written in the style of one of Arthur Conan Doyle's Sherlock Holmes novels may prove difficult.
New Bing arrives on Skype and adds voice recognition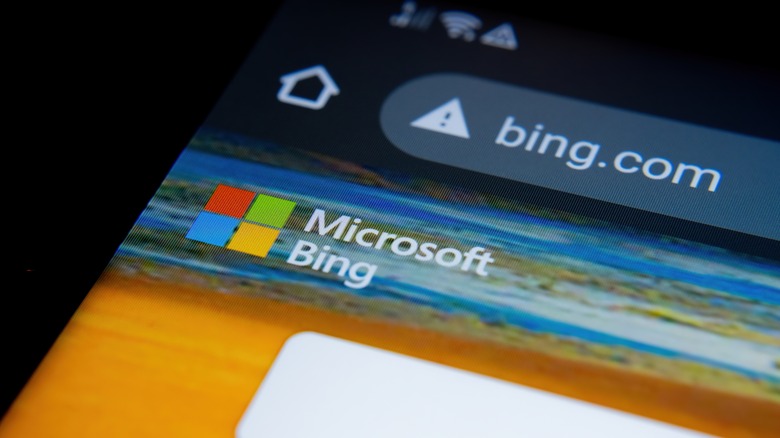 mundissima/Shutterstock
The mobile edition of Bing's chatbot adds a few new features to make the service easier to use and more productive. The first feature is something users of the service have been crying out for — voice recognition. You can now forgo excessive typing and use your voice to ask Bing questions and issue responses to further refine the bot's answers. If you've used any kind of voice messaging feature on your phone before, using Bing's new voice controls will be a breeze: just click the microphone button on the Bing app and ask away.
New Bing has also cropped up on Skype and can be used to enhance your chats with other people. You can add Bing to a Skype chat the same way you would add any other contact. Bing can then be asked questions during the chat. The example Microsoft gives involves asking Bing to suggest some locations if you're all planning a family reunion, but it likely has even wider applications than this. 
That said, this feature seems closer to a web search function you can use without exiting the app than an AI chatbot that can join in conversations with the group. From what Microsoft has released, it seems Bing will need to be tagged directly before it will respond, and its answers will be directly related to the prompt given. As things stand, only certain people will be able to add Bing to their Skype sessions, too.
Unfortunately, there's still a waiting list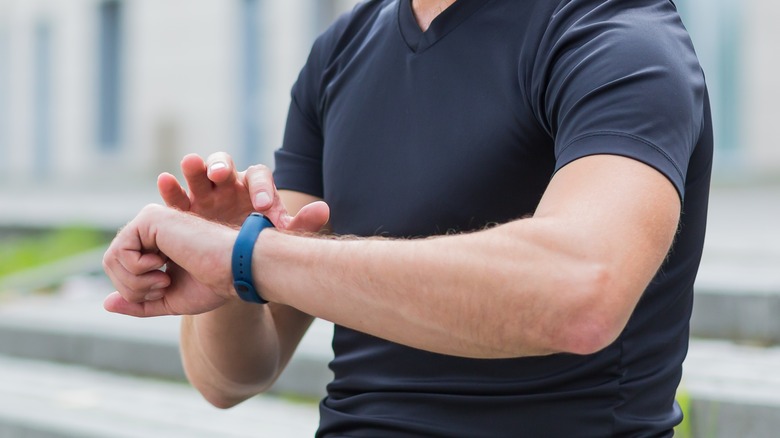 voronaman/Shutterstock
People who have been following this story will be aware that not everyone can access Bing's new chatbot. There's a waiting list for access to the "Bing preview experience," and some of you may even be on it. You can shorten the amount of time you're spending on the waiting list by setting Microsoft apps and products, like Bing and Edge, as the default on your computer. You may have also hoped that Bing's leap to mobile would have provided another way for you to jump the queue. 
Unfortunately, it doesn't. The same waiting list that Microsoft is using for the PC version of the new Bing also applies to the mobile version. If you already have access to the PC version, you can access the mobile version and the new features it brings right away — simply sign in with your Microsoft account. If you're still on the waiting list or are yet to sign up, you're just going to have to wait until it's your turn to access the beta. Microsoft says it's already given access to over a million people. In the meantime, if you really want to have a dialogue with an AI bot as soon as possible, you can always try ChatGPT.