The Classic Porsche That Remains A Timeless Work Of Art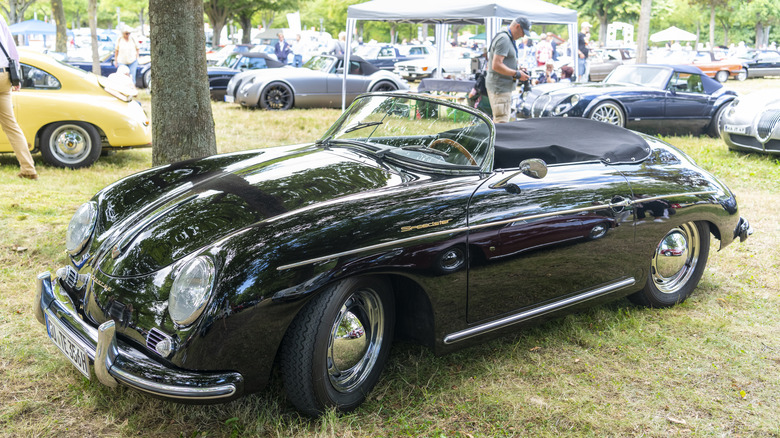 Sjoerd Van Der Wal/Getty Images
Over the course of its 92-year history, Porsche has built textbook classics and bizarre experiments, masterpieces of automotive art and travesties that should never have touched asphalt. That has less to do with Porsche as an automaker than with the law of averages – when a company has been making any product for the best part of a century, some will fail and some will soar.
Across that time, however, Porsche has maintained a reputation for high performance and pin-sharp design and execution, branding itself with the best qualities associated with the term "German engineering." That reputation goes all the way back to Ferdinand Porsche's very first sports car, the 1948 Porsche 356.
The 356 was in many ways the first true Porsche, as both the first car to bear the "Porsche" brand name and the earliest exemplar of the company's design philosophy. Elements of the 356 can still be found in Porsche's best work today.
The birth of a brand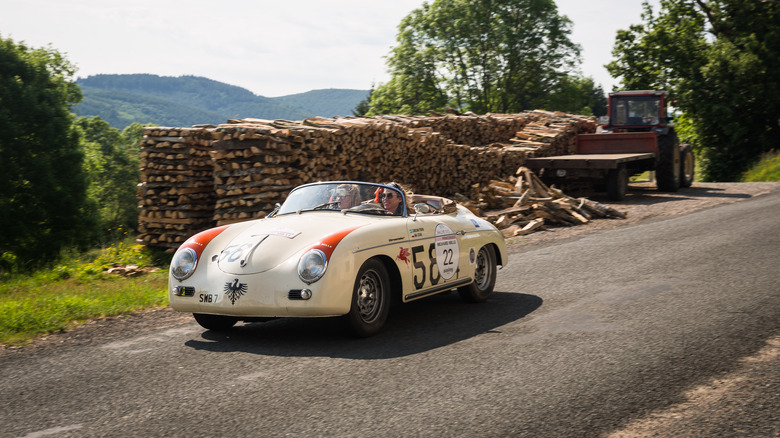 Richard Bord/Getty Images
At first or even second glance, the Porsche 356 may not register as a modern top-end sports car. Looking a bit like a stepped-on Volkswagen and putting down a princely 35 horsepower from its 1.1 liter flat-four, the original 356 was a product of its time, hitting the road just 3 years after the end of World War II with German industry still very much in pieces.
Even then, however, Porsche was discovering its power. That 35 horsepower was moving a car that weighed less than 1,300 pounds. The result was Autobahn-ready, breaking 80 mph with ease. In true Porsche fashion, the car was both light and stiff, rear-engined with aerodynamic bodywork. Porsche even made a convertible version.
More importantly, Porsche knew they had the bones of a classic. The company never stopped innovating on the 356. The 356 A replaced the standard 356 just eight years after its debut, delivering Porsche's first Carrera-branded build and almost tripling the standard 356's power at an even 100hp. By the time the 356 C rolled out its last model in 1966, the car had lent several design elements to the almighty Porsche 911. Those elements – rear engine, light body, just enough horsepower serving maximum engineering quality – remain the Porsche signature today.