Microsoft Signs 10-Year Call Of Duty Deal With Nintendo Amid Activision Buyout Pushback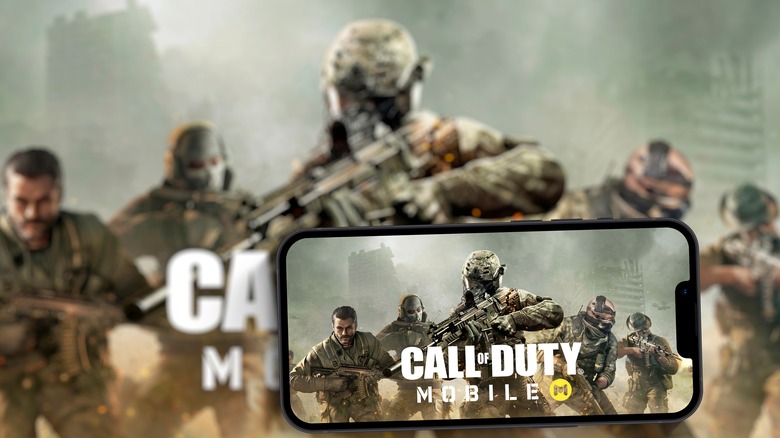 Diego Thomazini/Shutterstock
Microsoft announced on February 21 that it has finalized a 10-year deal to bring "Call of Duty" titles to Nintendo gaming platforms day-and-date with Xbox and PlayStation systems. This is a major win for Nintendo console owners who've wanted to get in on the first-person shooter. The last "Call of Duty" title to show up on a Nintendo system was "Call of Duty: Ghosts" in 2013, but has been exclusive to Xbox, PlayStation, and PC platforms since.
Activision has been expanding the reach of "Call of Duty" a lot already, to be sure. In 2019, Activision released a mobile version of the game on smartphones, titled "Call of Duty: Mobile." Bringing gamers across the board more "Call of Duty" content is ultimately good for the fans and the publisher, especially with an annual release schedule mostly ensuring many future titles in the works.
For years, players have seen annual releases for the shooter franchise, but the formula has been shifted slightly in 2023, with a "Modern Warfare II" expansion or "premium" re-release set to drop in 2023 — before a return to the next "Black Ops" release from Treyarch in 2024.
This move may shore up anti-trust concerns for Microsoft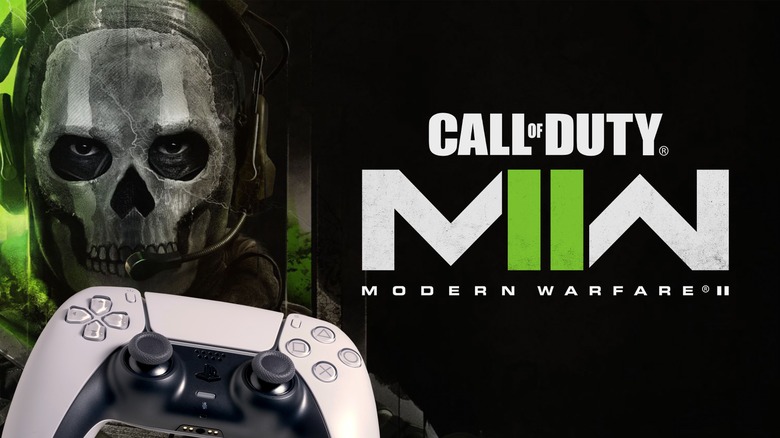 Miguel Lagoa/Shutterstock
In January 2022, Microsoft's Xbox division announced a deal to buy Activision Blizzard for $68.7 billion. This acquisition would bring titles like "Call of Duty," "Diablo," "Tony Hawk's Pro Skater," and others under the umbrella of Microsoft's game development and publishing arm. It also means that Microsoft wouldn't be required to pay for licensing of future games in these series while others in the arena would. Specifically, in order to keep "Call of Duty" and others coming out on PlayStation, Sony would be required to secure deals with Microsoft — a direct competitor in the gaming console space.
This acquisition-merger was challenged in December 2022 by the U.S. Federal Trade Commission after a three-to-one vote to go ahead with the complaint, as reported by the Associated Press. "Microsoft has already shown that it can and will withhold content from its gaming rivals. Today we seek to stop Microsoft from gaining control over a leading independent game studio and using it to harm competition in multiple dynamic and fast-growing gaming markets," Holly Vedova announced in a prepared statement from the FTC.
By signing a deal with Nintendo, Microsoft may be able to assuage concerns over potential future anti-trust issues within the gaming world. However, this appears to be the first major challenge of the administration's effort to thwart mergers within the technology sphere that can result in consumer harm. After the Ticketmaster debacles with Taylor Swift and Bruce Springsteen, it makes sense.
Call of Duty is one of the best-selling game franchises of all time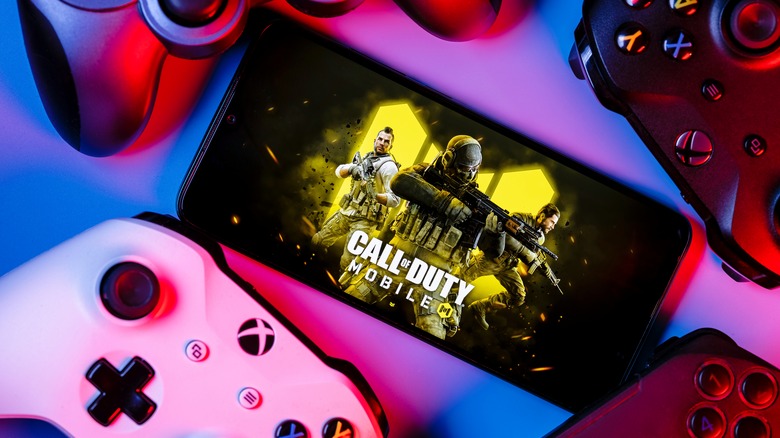 Sergei Elagin/Shutterstock
Even with potential setbacks looming in the future, the news is welcome to the ears of many Nintendo players. "Call of Duty" is the third-best-selling game franchise of all time behind only "Mario" and "Tetris," with 425 million copies sold. The franchise is beloved by many, and players still flock to older releases to congregate in multiplayer rooms that still support ample online carnage — just as much as the newest release in the franchise.
In announcing this new deal, Microsoft is signaling that it's willing and able to share in the rewards that "Call of Duty" games continue to bring in for gaming console developers. "We are committed to providing long term equal access to Call of Duty to other gaming platforms, bringing more choice to more players and more competition to the gaming market," Brad Smith, Microsoft's Vice Chair and President, announced by Tweet. 
Microsoft has also specifically noted its commitment to continue supporting gameplay on PlayStation systems for "as long as there's a PlayStation out there to ship to." Combined with the new deal to bring "Call of Duty" back to Nintendo for the first time in 10 years, things are looking up for eager players across all three major gaming platforms.