Taylor Swift's "1989" will finally be on Spotify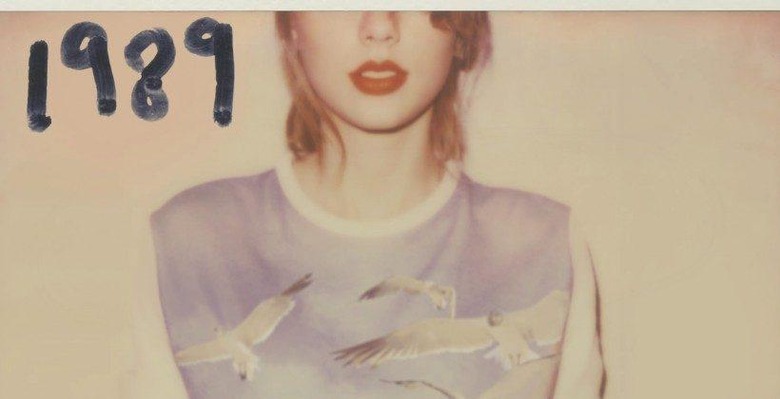 It is a time of miracles. Microsoft embraces Linux and open source. Apple creates a somewhat upgradeable iMac. And Taylor Swift brings her albums on Spotify. Yes, you read that right. In the name of celebrating the "1989" album's milestone achievements, the artist who waged war on most, but not all, streaming services is thanking her fans by putting her catalog back on all streaming services. And, yes, that does include Spotify.
It has been nearly three years since Swift tried to rally music lovers against a number of streaming services, putting Spotify specifically in her cross hair. Her beef was how streaming services, again singling out Spotify, didn't compensate artists fairly. She ended up not just withholding her then newest album, "1989", but pulling out the rest of her catalog from streaming services.
It wasn't a blanket condemnation of streaming services, however. She did keep her catalog on Jay-Z's Tidal and eventually on Apple Music as well. The latter happened after Apple publicly promised that it would reverse course and pay artists for streaming even during a new customer's free trial period.
Of course, Spotify denied any wrongdoing and also publicly chided Taylor Swift. And, of course, that didn't put a dent in the pop star's career. To date, the "1989" album sold over 10 million copies worldwide and was just awarded the RIAA's 100 Million Song Certification. Which is being cited as the reason for giving back to fans by putting her albums back on all streaming services.
❤️❤️❤️❤️❤️ pic.twitter.com/kcpY03qHLp

— Taylor Nation (@taylornation13) June 8, 2017
So those Spotify and Amazon will now enjoy the same treats that those on Tidal and Apple Music have been enjoying for almost two years now. Does this mean Swift has finally made her peace with the music streaming industry at large? Maybe. Or maybe it is also just a prelude to a new album on the horizon.