Steam Made It Easier To Transfer PC Games Directly To Steam Deck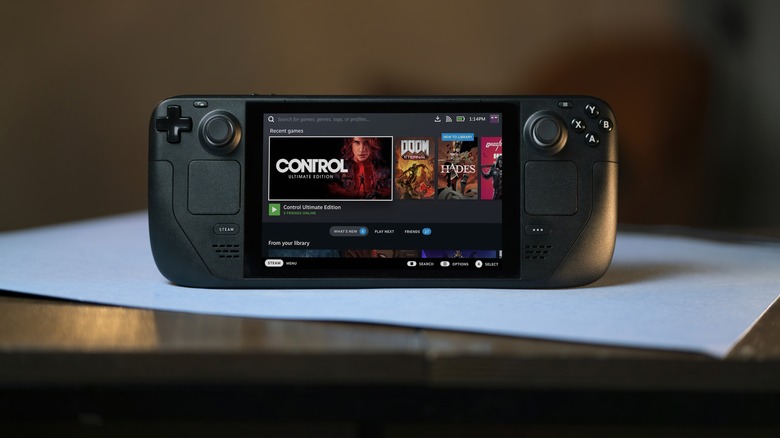 Mr.Mikla/Shutterstock
Steam has just made it significantly easier for users to transfer games between a PC and its portable gaming platform, the Steam Deck. 
While it might not be powerful enough to max out some of the more demanding games on the market, the Steam Deck is still a fantastic product. It can handle the vast majority of games around today, and do so to a reasonable standard. It also offers PC gamers — along with those who simply don't want a traditional console — a way to play their extensive Steam libraries. You can also dock the device and play a PC game on a monitor or TV. 
This makes the Steam Deck a reasonably-priced alternative to a gaming PC — especially as things like the global semiconductor shortage have driven component prices through the roof in recent years. Valve has no plans to abandon the Steam Deck as a concept, and is already working out how to implement customer feedback in any subsequent editions that are made.
While the "Steam Deck 2" or a "Steam Deck Pro" won't be around for a while, the next hardware iteration will likely be a next-generation device with a bigger screen and increased battery life, among other improvements. But you don't need to buy a new device to get an improved Steam Deck experience. New features and tweaks are constantly being added to the current handheld console, and one recent update just made shifting games between a PC and Steam Deck a whole lot easier.
You can now transfer games faster than ever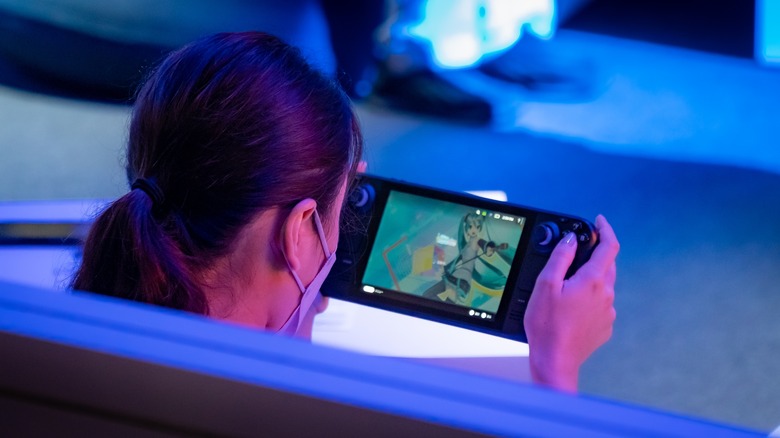 Dasian/Shutterstock
Steam's February 17 update has added the ability to transfer games between devices using your home's local area network (LAN). LAN speeds are much faster than Wi-Fi, so you should be able to send a game between devices in a fraction of the time it takes to download it — even if you fork out for something like gigabit internet.
The update allows both PC to PC, and PC to Steam Deck transfers. Both devices don't even have to be yours: You can help a friend out by transferring them a copy of the game, though there are a few restrictions here. You can't transfer preloads (games you've downloaded ahead of an official release) this way, and the person receiving it needs to "own" their own copy before they can actually play it. It's hoped the feature will make game transfers quicker for individual users, while taking some strain off Steam's download servers — which, theoretically, makes things a bit faster for everyone.
However, the update won't automatically apply to your console just yet. It's rolling out on the Steam Deck Beta channel, which has to be opted into. Beta updates aren't fully tested, and are more likely to contain bugs than a full release. The update will eventually get a general release when Valve is sure of its quality. 
Still, if you don't want to wait, boot up your Steam Deck and go to Settings > System > Steam Update Channel to opt in. Both the device and account sending the game, and the one receiving it, must be opted in to the beta program.