YouTube Was Designed To Be A Dating Site (But Pivoted After No One Used It)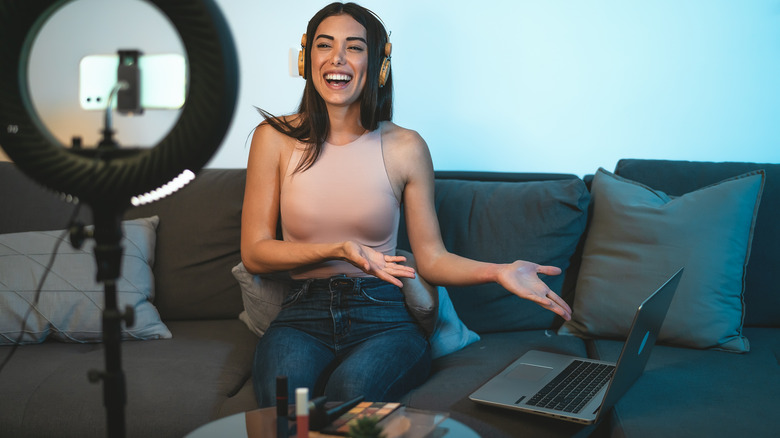 AlessandroBiascioli/Shutterstock
YouTube launched in 2005 and quickly became a special place on the internet. It was the first platform that allowed users to easily upload video to the world wide web (and without having to pay for the privilege). The site rapidly gained a huge following, and has since grown into the second-most-visited site on the internet globally, behind only Google. Sold to the search behemoth in 2006, YouTube has seen constant innovation as a standard rather than a stretch goal.
The online video marketplace has launched the careers of many well known celebrities (including Jon Lajoie who played Taco in "The League," Jimmy Tatro of "22 Jump Street," and of course, Justin Bieber). In a unique reversal, some famous actors have shifted their focus onto the platform, including Zac Efron, Brie Larson, Adam Conover, and even Will Smith.
Today, YouTube sees almost 2 billion unique visitors per month, and the most watched content creators hail from a variety of genres, showcasing the truly universal reach of a free-to-use video platform. Some of the most followed creators are gamer PewDiePie with 111 million subscribers, the viral sensation MrBeast at 119 million, children's cartoon entertainment channel Cocomelon with 149 million followers, and Indian music and film juggernaut T-Series with a massive 231 million individual subscriptions.
What's perhaps most interesting about the YouTube phenomenon is that it almost wasn't. It's hard to imagine a world without this video streaming platform, but the initial purpose of YouTube was far different than the versatile entertainment outlet that it would eventually become.
The founders envisioned a video-enabled internet dating space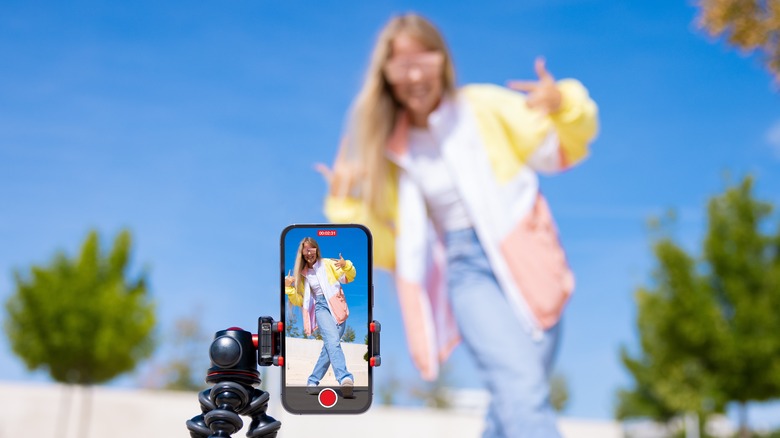 Kaspars Grinvalds/Shutterstock
The surprising origin of the YouTube concept looks nothing like what the site eventually became. Instead of the varied video uploading space that YouTube has become, its founders envisioned a unique video-enabled internet dating site for its future. "The idea was for single people to make videos introducing themselves and saying what they were looking for," Steve Chen, the company's co-founder said at the SXSW conference in 2016.
Online dating was starting to flourish at the time YouTube was created. In 1995 — even before Google's own launch — Match.com was established as the trend setter in what would become the online dating world. In the 10 years between Match and YouTube, digital matchmaking was the butt of many jokes. In 2000, eHarmony was founded, and its approach focused on the psychology of love rather than gaudy images of potential love interests. 
Even still, these sites required users to write up a short bio, including a few features they were looking for in a match. The format easily bred cliché, feeding the fire of comedy taking aim at the services. YouTube purported to be a different sort of dating space. Instead of imagining what a person was like, you could watch a video of them talking about themselves and their interests.
Communication is certainly about words, but body language, inflection, and more all feed into the core of who a person is. YouTube's initial purpose was designed to capitalize on these aspects of real connection between people.
Zero uploads forced the team to pivot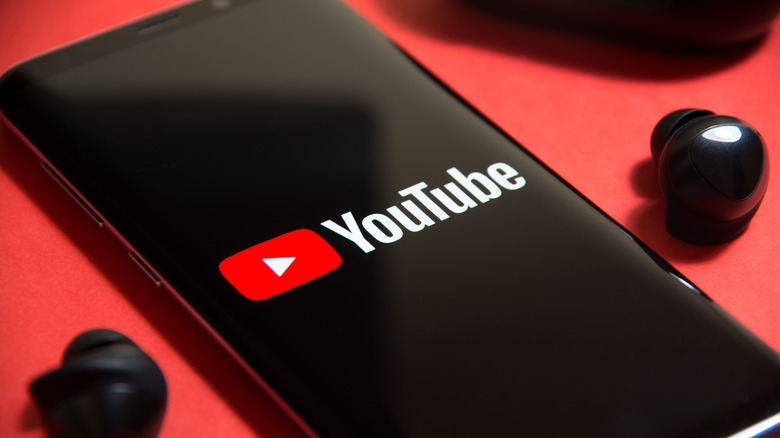 Chubo - my masterpiece/Shutterstock
Even with big aspirations for the concept, and a domain registered on Valentine's Day, YouTube saw zero videos uploaded in the first five days the site was active. The concept may have been a good one, but its limited range meant that only people already interested in the online dating space were going to consider utilizing the platform. After five days had passed, Steve Chen, Chad Hurley, and Jawed Karim devised another tack. "Okay, forget the dating aspect, lets just open it up to any video," Chen noted while speaking at SXSW.
This transition certainly worked. By establishing a free online video service, internet users from all walks of life were able to upload any sort of content they wanted. Communities of users grew up around the how-to videos, real-life reviews, and conversational pieces that quickly began to populate the space.
Today, influencers and small-timers across the world are able to engage in significant dialogue about virtually any topic. As well, learning just about anything can be done on YouTube, making it a massive value to nearly anyone. The pivot worked out well for the founders, who sold the company to Google just over a year later for $1.65 billion, and it's become a career for some creators, and a learning platform with unlimited potential for billions of others.