2024 Buick Encore GX Brings Luxury Avenir Trim To Small SUV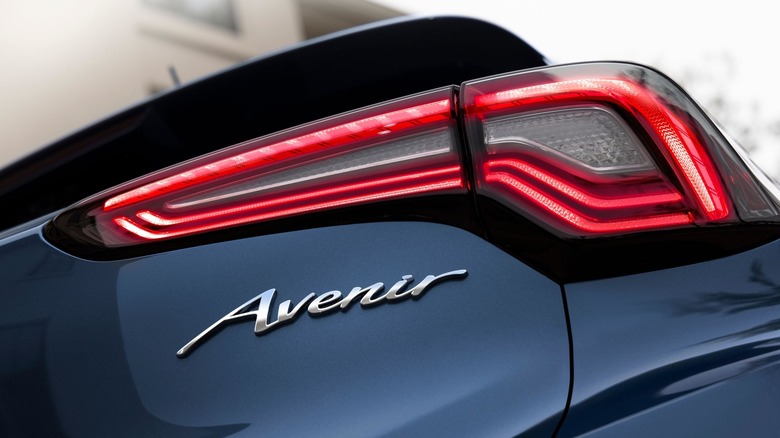 Buick
There's been some big news for the Buick Encore GX. Frankly, the Encore could use it. We at SlashGear took the 2021 version for a spin and pronounced it eminently average, a passable daily driver without much to make it stand out from the crowd. Our assessment has regrettably proven right: the small SUV has struggled to find a place in the highly competitive crossover marketplace. In 2022, the Encore GX failed to crack even the top 25 SUVs in America. The plain old Buick Encore, the smaller sibling to the Encore GX, was outright discontinued after that year.
GM has not consigned the Encore GX to the same fate, however. Per a company press release, the 2024 Encore GX won't be an also-ran. Instead, it will be the face of the Buick brand, debuting the new three-shield Buick logo and representing the styling and engineering of future Buick projects. In particular, Buick is offering its top-of-the-line Avenir trim level on the Encore GX for the first time. The result is a feature-rich and more luxurious small SUV likely to turn more heads than its comparatively pedestrian predecessors.
New blood for an old reliable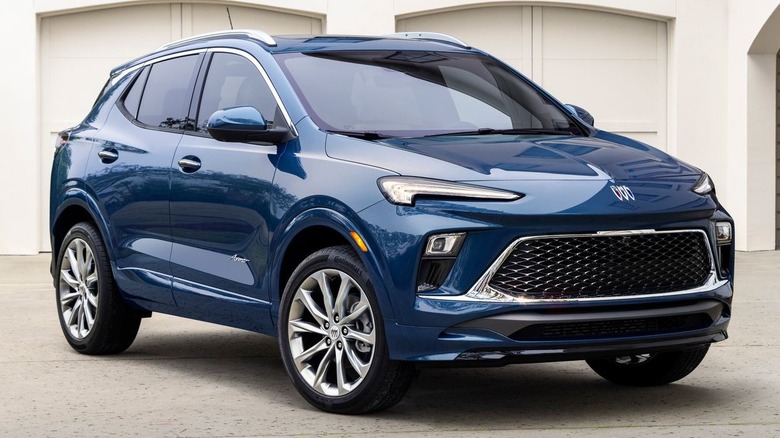 Buick
The brighter prospects for Buick aren't just coming from GM marketing, either. JD Power ranked the brand #1 in its 2022 tests, singling out the Encore GX as the best-performing small SUV that year. Buick is clearly committed to delivering a driving experience equal to that level of performance. The new Avenir trim level plusses up the Encore GX's appearance, adding new chrome accents, a redesigned grille, signature wheels, and interior flourishes. It also offers small but welcome quality-of-life improvements like an ionized air system and dimmable mirrors.
Across trim levels, the Encore GX will be debuting Buick's new Virtual Cockpit system, arranging 19 inches of diagonal screen space under a continuous sweep of glass, allowing for at-a-glance assessments and easy control of onboard infotainment. All levels of the Encore GX will also offer Apple and Android compatibility. Whether the revamp will change car buyers' minds about the Buick SUV obviously remains to be seen. That said, Buick is pulling out all the stops in the 2024 model to deliver a new and compelling experience. Customers will be able to decide for themselves in spring 2023