PS Plus Festival Of Play Kicks Off With God Of War Ragnarök Demo, Double Discount Sale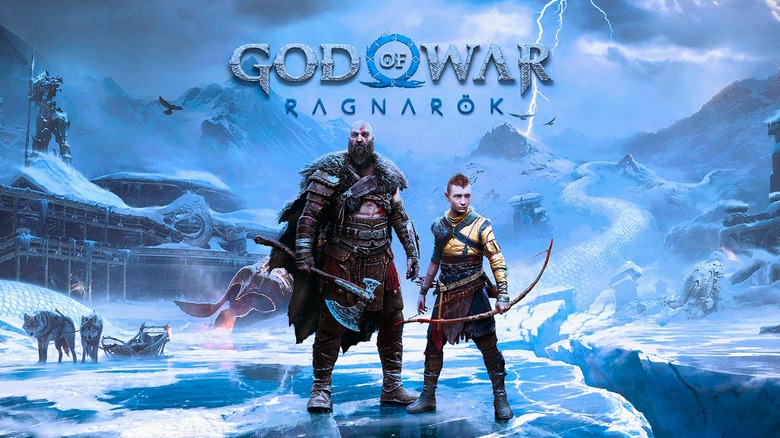 Miguel Lagoa/Shutterstock
Calling all PlayStation owners: The PlayStation Plus Festival of Play starts today, February 15, kicking off 10 days of discounts, unique digital collectibles, tournaments and competitions, Stars campaigns, and more. The festival runs through February 24, and notably includes a "God of War Ragnarök" game demo open to PlayStation Plus Premium or Deluxe members today. Players can trial the game for no more than three hours, but any progress or rewards obtained during the trial will be preserved if the game is purchased later.
Meanwhile, in the PlayStation Store, a "Double Discount" sale blitz brings unmissable prices to titles including "The Witcher 3: Wild Hunt," "The Last of Us Part II," and "FIFA 23." Dozens of other games are included in the sale, according to PlayStation. Any players who are both PlayStation Stars members and PlayStation Plus subscribers will earn stars on select PlayStation Store purchases.
PlayStation Stars campaign brings new perks to players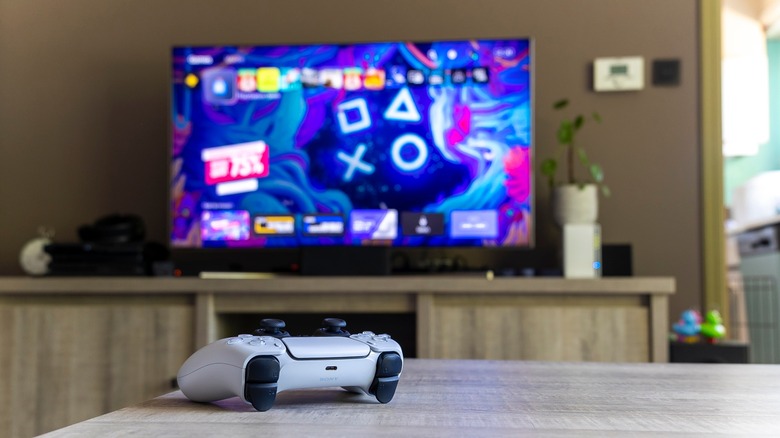 Joeri Mostmans/Shutterstock
The PlayStation Stars program creates another currency of sorts for participants — eligible purchases earn points, which can be turned into PSN funds and applied to future purchases, or can be redeemed for digital collectibles. These limited-edition digital collectibles showcase memorabilia and characters of landmark games from throughout the years. PlayStation Stars is free of charge to participate in, and no PlayStation Plus membership is necessary, although PS Plus members will get a "gift from PlayStation Plus" when playing any game as part of the Stars Campaign.
Also part of the Stars Campaign is an opportunity to score a unique "Welcome to the Forbidden West" digital collectible, which PlayStation Plus Extra, Premium, and Deluxe members can get by earning a number of "Horizon Forbidden West" trophies: Save the Daunt, Attend the Embassy, Obtain 3 Stripes at a Hunting Ground, Used Dyed Flowers, First Rebel Camp Completed, and First Tall Neck Overwritten — assuming none of these trophies have yet been earned.  "Horizon Forbidden West" joins the PlayStation Plus Game Catalog on February 21.