12-inch MacBook Air said postponed as Retina MBA hits production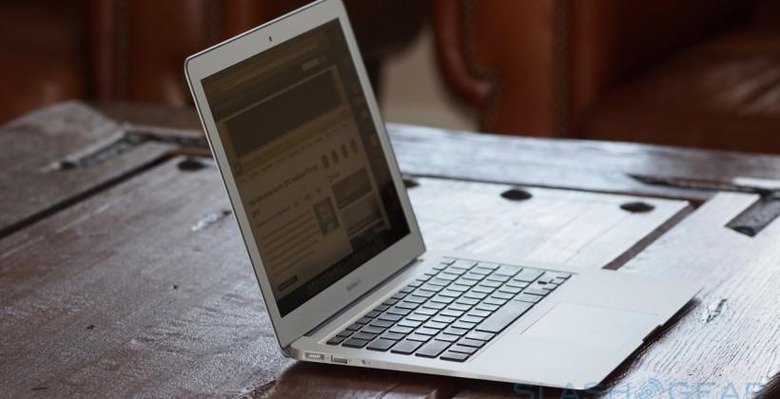 Apple's new MacBook Air with Retina display is headed to production with an expected release in October, reports out of Taiwan suggest, though the rumored 12-inch refresh may well have been pushed back. Chatter of a higher-resolution MacBook Air has circulated for some time, bringing the ultraportable's screen in-line with the sort of pixel-dense panels Apple uses in the MacBook Pro, but a revamp earlier this year failed to deliver it.
Instead, that minor update merely boosted the Air's processor, though Apple combined it with a trim of $100 off the sticker price.
Nonetheless many have been eagerly awaiting a more significant change to the MacBook Air's display, which has gone effectively unmodified since late in 2010. Parts for the new 11- and 13-inch models are now beginning to ship from Apple's suppliers to its manufacturing partner, a report from the Economic Daily News suggests.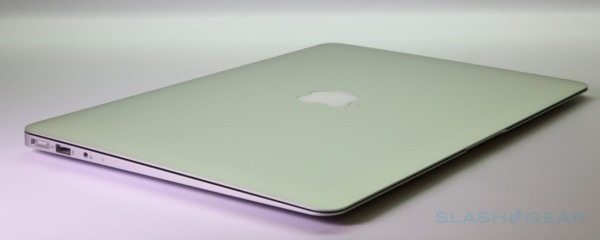 Assuming an August production blast, that pegs a likely release in October based on past performance, the report calculates.
What we may have to wait longer for is the rumored 12-inch MacBook Air, which according to analyst predictions earlier this year will be thinner than the current model and fanless. It too will get a Retina display, it was suggested, and is now expected to use Intel's new Broadwell processors.
Those chips, announced in June, open the door to fanless computing without necessarily sacrificing power. According to the insiders, however, Apple is struggling to get enough of the silicon to meet its production goals, and as such the mid-sized Air could well be pushed back to the beginning of 2015.
VIA GigaOm
SOURCE Economic Daily News (2)