Yahoo Plans Layoffs As Part Of Major Ad Tech Strategy Change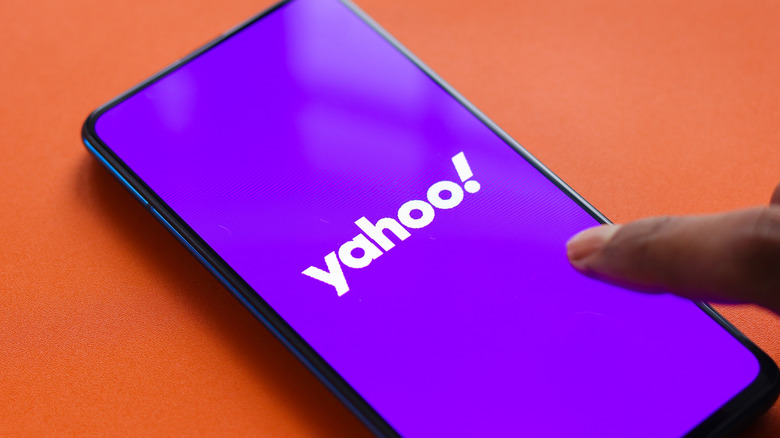 sdx15/Shutterstock
Yahoo is the latest tech company to announce big layoffs, but the reason differs from that of its competitors. In an interview talking about the decision to lay off around 20% of its workforce, a Yahoo executive said that it has nothing to do with the company's financial situation. That's in contrast to recent layoffs at Twitter, Alphabet, Dell, and even Disney, all of which are dealing with financial strife after, in some cases, going on hiring sprees during the pandemic. A number of companies have cited an uncertain economy as the reason for cutting back on costs, while others like Twitter were already dealing with money troubles independent of the pandemic.
Of course, Yahoo is in a different position than these other companies — namely, it lost its relevancy years ago as something consumers care about, and it's also profitable. Verizon notoriously acquired the company for billions of dollars back in 2016, ultimately introducing its ill-fated Oath brand encompassing both acquired AOL and Yahoo. Verizon managed to offload its expensive mistake for around half of what it paid for the two in September 2021, when its sale to Apollo Global Management was wrapped up (via GlobeNewswire). Under its new Apollo parent company, Yahoo is merely Yahoo again (it previously existed as Verizon Media alongside AOL), and now the company is pivoting in how it runs its ad tech business.
Yahoo has a new ad strategy under its latest parent company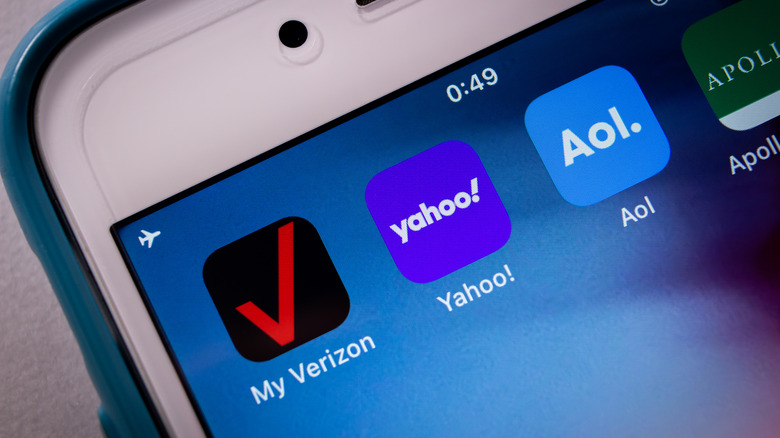 Koshiro K/Shutterstock
At the time of its acquisition, then-Yahoo CEO Guru Gowrappan said life under Apollo would be "a new era" for the company. Gowrappan moved into a senior adviser role following the business deal, and Yahoo named former Tinder chief executive Jim Lanzone as its new CEO. In an interview published by Axios on February 9, Lanzone revealed that Yahoo will lay off more than half of the employees working under its current ad tech business, which amounts to more than 1,600 people or around 20% of the company's overall workforce. The reason is purely strategic in nature as Yahoo moves on from its idea of competing with heavyweights like Google in the world of advertising.
This will be a two-part layoff; most of the employees lost their jobs on February 9, but the remaining 8% or so are slated to learn of their fate at some point in the second half of 2023. Yahoo plans to transition to Taboola in place of its own ad platform Gemini, which is also on the chopping block. Axios reports that Yahoo is doing away with its supply-side ad platform and will instead focus on its demand-side platform, which will henceforth be known simply as Yahoo Advertising. Based on the interview, it seems that Yahoo ultimately plans to set its focus — for now, at least — on its own properties like Yahoo News, as well as striking advertising deals with big Fortune 500 companies.