John Travolta Stars In New T-Mobile Super Bowl Commercial In A Throwback To 'Grease'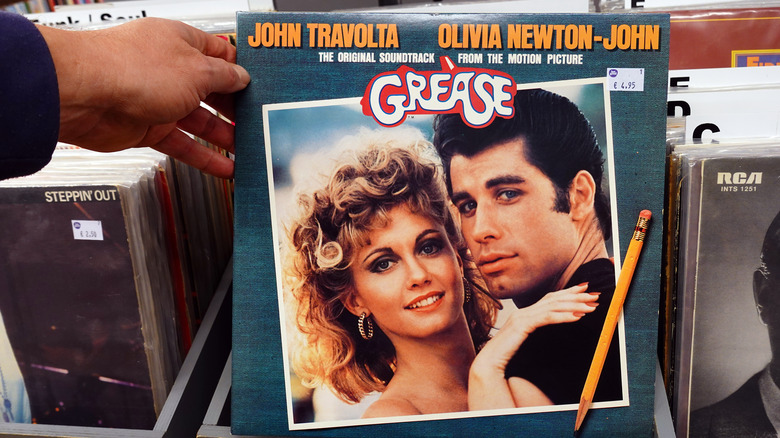 defotoberg/Shutterstock
T-Mobile has just released its new Super Bowl Commercial, and once again, you're sure to see some familiar faces. John Travolta is joined by Zach Braff and Donald Faison, in a one-minute commercial that advertises T-Mobile's home internet offers. While the offer may be interesting to some, many more people are going to appreciate the throwback to a movie that continues to be an absolute musical staple — "Grease."
You've probably seen John Travolta in a number of iconic roles, including movies like "Pulp Fiction," "Look Who's Talking," and "Saturday Night Fever," but the actor is probably most famous for "Grease." The beloved musical where Travolta starred alongside the late Olivia Newton-John produced hits like "Summer Nights" and "You're the One That I Want." Even if you're not of the same generation as those who first fell in love with Grease, odds are that you've at least heard the songs. T-Mobile is cashing in on that nostalgia for a beloved hit, but it's also appealing to fans of an entirely different franchise — "Scrubs."
Summer Nights make a huge comeback
In the commercial, Travolta breaks into song to the tune of "Summer Nights" from Grease. He's quickly joined by Braff and Faison, who are best known for their roles of two best friends in "Scrubs," JD and Turk. While the lyrics are entirely different and focused on praising the benefits of T-Mobile's 5G Home Internet package, the song itself is still just as unforgettable as it was the first time around in "Grease." 
Travolta may have lost the luscious head of locks he used to sport in the 70s, and Braff and Faison no longer look like the overworked doctors they portrayed in Scrubs, but all three entertainers put together make for a funny, engaging commercial. It's definitely one of the best Super Bowl ads to have come out this year.
It's not just funny faces and slight dance moves — it's very likely that all three stars did their own singing for this commercial, although T-Mobile doesn't confirm it. Travolta actually did all of his own singing for "Grease," so it's not crazy to assume he'd be singing here again. Braff and Faison already sang a duet for T-Mobile's Home Internet in 2022 and Braff did a fair bit of singing in "Scrubs," so that seems just as probable.