Google Launches First Android 14 Developer Preview: Here's What It Includes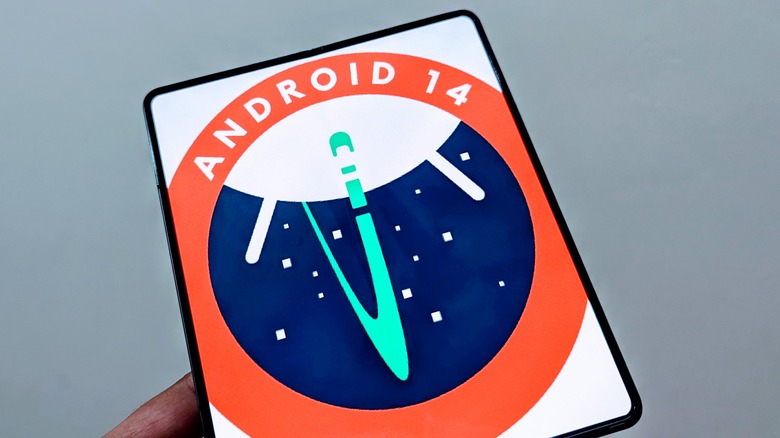 Nadeem Sarwar/SlashGear
Google has released the first Developer Preview of Android 14, the next major iteration of its mobile operating system. System images for Android 14 are now out for developers, and they can be flashed on a bunch of Google's Pixel series smartphones. Currently, the only devices compatible with Android 14's first Developer Preview build are the Pixel 4a (5G), Pixel 5, Pixel 5a (5G), Pixel 6 duo, Pixel 6a, and the Pixel 7 pair. For non-Pixel devices, Google says developers can try Android 14 via the official emulator in the Android Studio suite.
Before you get excited about trying Android 14 on your Pixel smartphone, do keep in mind that this early build is targeted solely for developers. In its official release document, Google makes it abundantly clear that it's "not intended for daily or consumer use." And to really hammer home the message, the first Developer Preview won't be released via an OTA update. Instead, it can only be experienced by downloading the necessary files, followed by flashing them manually on compatible phones.
Google says Android 14 will reach the platform stability milestone in June. The beta program for enthusiast Android phone users will open somewhere between March and April, while the final release of the stable Android 14 update will likely happen in the third quarter of 2023.
The focus is on foldables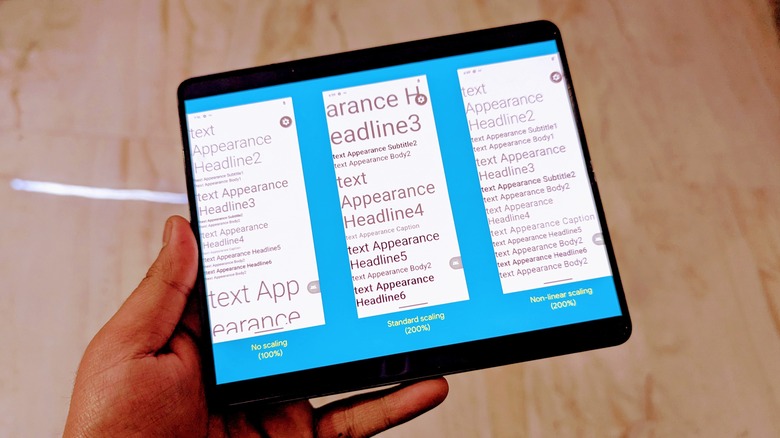 Nadeem Sarwar/SlashGear
So far, Google hasn't detailed any major new features arriving with Android 14, but there are a couple that have been listed in the support documents. The first one covers an accessibility improvement. Unlike the current crop of phones running Android 13 or an older version, which only allow users to scale up the UI font by 130%, Android 14 will let users go all the way up to 200%, ensuring better legibility for users with vision difficulties. And to make sure that the bump in text size is uniform, the system will automatically recognize the small and large fonts on the screen, and will scale them up accordingly.
Google is also paying special attention to foldable phones and tablets, building up on the momentum that started with Android 12L. For large-screen devices, Google has issued a fresh set of UI guidelines and divided the level of app scaling versatility across three tiers with Android 14. The most desirable is the Tier 1 class of apps, which allow picture-in-picture mode, support the multi-window format and launch another app in a separate window when needed, play well with all foldable postures (tablet, tent, and dual-display), enable drag-and-content gesture, and also allow input from accessories like a stylus, keyboard, and mouse.