Honda And Acura Release Do Not Drive Warning Affecting Over 8,000 Vehicles
The Takata Air Bag recall has been an ongoing concern. Affected airbags have a defect in the design where the airbags can potentially detonate without sensing a crash. Unfortunately, a number of deaths has been linked to the recall, including the occupant of a Ford Ranger late last year. The National Highway Traffic Safety Administration (NHTSA) will occasionally put out a "Do Not Drive" warning for vehicles it has determined to be particularly vulnerable to the defect. 
Today, an NHTSA press release stated that "Approximately 8,200" Acura and Honda vehicles from the 2001 to 2003 model years have been upgraded to "Do Not Drive." Fortunately, there is a fix available free of charge to anyone who has an affected vehicle. This is not a repair you can shrug off and get sorted out later as the affected cars represent a serious hazard. Ann Carlson, the Acting Administrator of the NHTSA states: "If you have a vehicle with a recalled Takata Alpha air bag, you must get it repaired now – for free. These inflators are two decades old now, and they pose a 50% chance of rupturing in even a minor crash. Don't gamble with your life or the life of someone you love – schedule your free repair today before it's too late..." 
What to do if your car is affected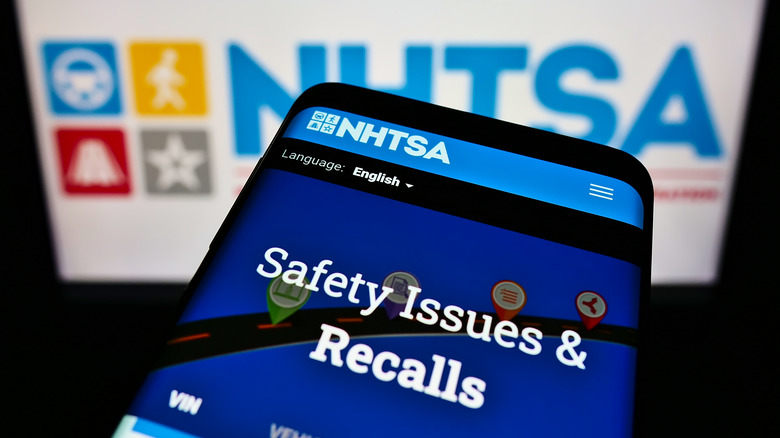 T. Schneider/Shutterstock
The affected vehicles include the 2001 to 2002 Honda Accord and Honda Civic, the 2002 Honda CR-V and Honda Odyssey, the 2003 Honda Pilot, the 2002-2003 Acura 3.2 TL and lastly, the 2003 Acura 3.2 CL. If you currently drive any of these vehicles, take the time to check the VIN (Vehicle Identification Number) with the NHTSA's tool on its website. If your car is affected, call your local Honda or Acura dealership to schedule a repair as soon as possible. 
Recalls are an unfortunate part of manufacturing cars on a large scale, especially recalls as potentially dangerous as the Takata airbag recall. But as a driver, there are many tools available to stay informed an on top of recall news as it happens. Even if you don't own an affected Honda or Acura, it's worth periodically plugging your VIN into the NHTSA's website to check if your vehicle has been impacted by any recent recalls. Even brand new EVs aren't immune to serious manufacturing problems.