How To Delete Your Cash App Account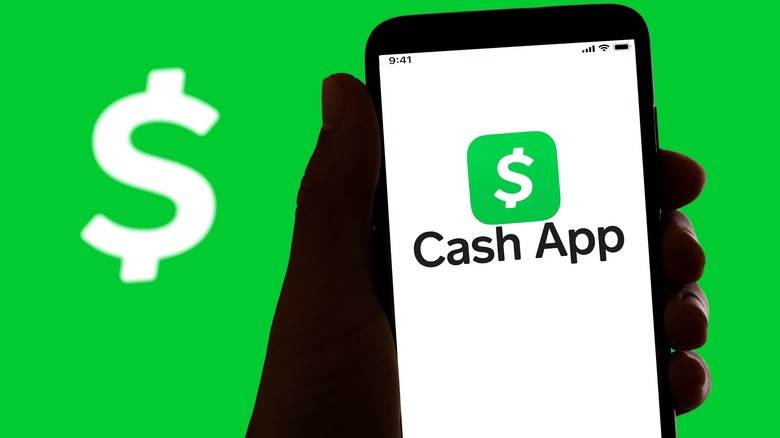 davide bonaldo/Shutterstock
There are myriad payment app options worth considering if you have a need to regularly send money to family, friends, and other service providers. Each of them has its own slate of features that make it a great go-to for financial transactions, and of course every contending money-transferring service also has certain drawbacks. Depending on your payment requirements and your source of funds, you may opt to choose one app in particular over others.
If you're in the market for a better banking solution that you can access on your mobile device, Cash App is one of the more popular options you can try out. It currently has a perfect 5-star rating and over 50 million downloads on Google Play and is in the top spot for best finance app for iPhone users. For some users, apart from its swift and top-notch customer support, one of Cash App's advantages is the fact that it accepts investments in Bitcoin and stocks and also lets people file taxes for free.
Why delete Cash App and what you need to do before pulling the plug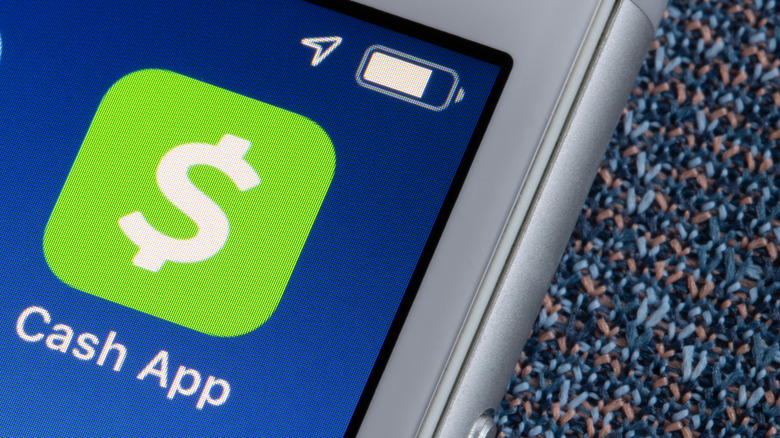 Tada Images/Shutterstock
Even though many mobile app users are highly satisfied with their experience on Cash App, you may have several reasons to consider canceling. With all the various offerings in the mobile payment app field, it's quite possible that you end up liking another service for different reasons. If you find that you're not using Cash App that often, it may be because most of the people you need to send funds to are more active on other payment apps, or perhaps you're having trouble navigating its available features. Deleting Cash App may lessen the number of accounts you need to keep track of as well as mitigate the potential for security leaks and data breaches.
Before deleting your Cash App account, it is imperative that you execute a couple of important tasks first. The most important step is pulling out all of your available funds and transferring them to a different service. Here's how:
Launch Cash App on your mobile device and log in.
Select the Money tab (it looks like a house icon) in the bottom-left corner of the screen.
Tap Cash Out.
Put in an amount that zeroes out your balance and hit Cash Out.
Pick a deposit speed. Note that Instant Deposits require a minimum fee of $0.25.
Verify the action using your PIN or Touch ID.
According to Cash App's chat support, on top of transferring all your funds out of Cash App, you will also need to ensure that you do not have a negative balance, have sold all your Bitcoin and stocks, and gotten rid of any gift cards before you can fully close out your Cash App account.
Export a copy of your Cash App data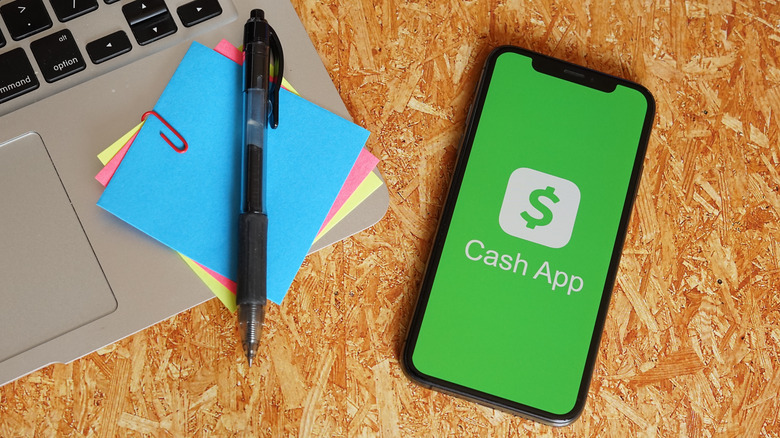 Sulastri Sulastri/Shutterstock
For most platforms that collect personal information, it's standard procedure that once you delete your account, you will lose access to all your accumulated data while using the service. Most of these websites and apps offer an easy way to download a copy of your information history, just in case you'll be needing it for whatever reason in the future. Cash App is no exception and actually provides all of its customers an option to not only back up their information, but to completely erase it for privacy or security reasons (via Cash App). To download a copy of your Cash App transaction history, follow these instructions:
Log into Cash App by launching a web browser and going to Cash.app/account.
Go to Settings.
Under Your Info, click Download Your Info.
Head to Activity, then select Statements.
Hit Export to download your data.
Erase your Cash App transaction history and close out your account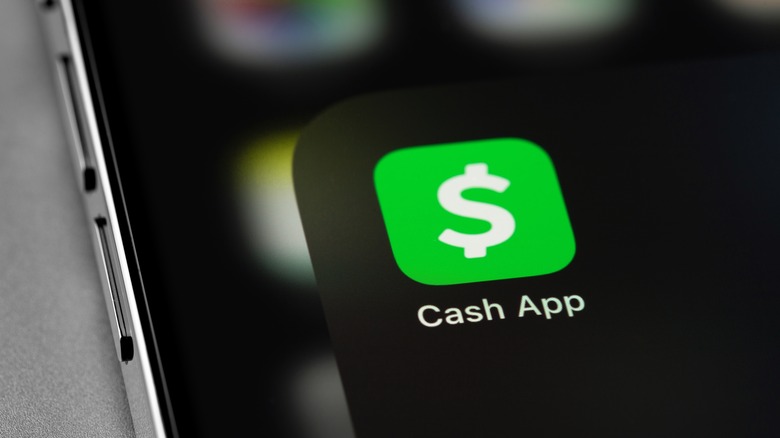 Primakov/Shutterstock
Once you've saved a backup of your Cash App data, you can wipe your history on the app and shut down your account. Do the following:
Launch the Cash App mobile app and navigate to the Money tab (house icon).
Go to your profile icon in the top-right corner of the screen.
From the options, go to Support, then pick Something Else.
Head to Account Settings.
Tap Delete Your Personal Information, then finalize by hitting Contact Support.
While you're chatting with customer support, you can ask them for assistance in both deleting your personal information and closing your account. However, if you want to go straight to erasing your account, there should be a Close Your Cash App Account option after you go into Account Settings. Just tap that and hit Confirm on the next page to permanently close your account. Be absolutely sure that you want to do this because after you confirm, the account is automatically deleted.
Remove the mobile app, plus other Cash App reminders worth noting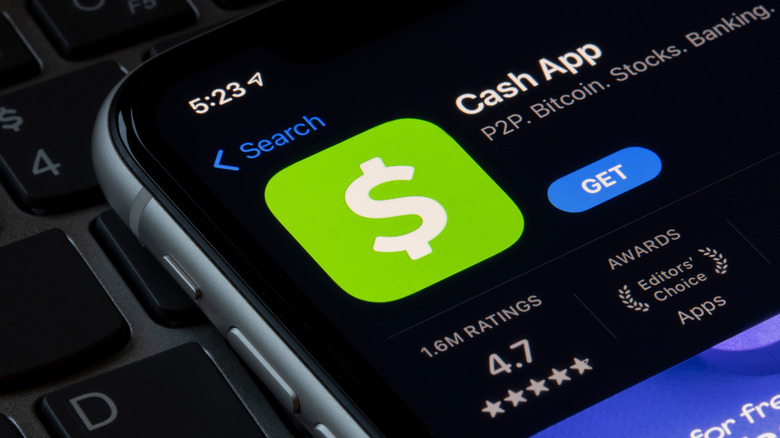 Tada Images/Shutterstock
Once you've deleted your Cash App account, the last step would be to uninstall the app from your mobile phone. If you feel like giving Cash App another go, you may want to simply erase all your previous activity on the platform and start from scratch. Unfortunately, this doesn't seem to be an available option as wiping personal information is tied with deleting the actual account. However, you can re-register on Cash App using the same login credentials as the one you previously deleted. Just bear in mind that it will no longer have the transaction history it used to have prior to the initial account deletion.
For any other concerns regarding account deletion — for example, closing the Cash App account owned by a loved one who recently passed away — your best bet is reaching out to customer support. The only way to do that is by initiating a chat through the Cash App mobile app, calling the support hotline, sending mail by post, or reaching out to the company's various official social media accounts (per Cash App). Be prepared to present necessary documentation and other details required to execute the account removal process.