Venmo Vs CashApp: Which Is The Better Payment App?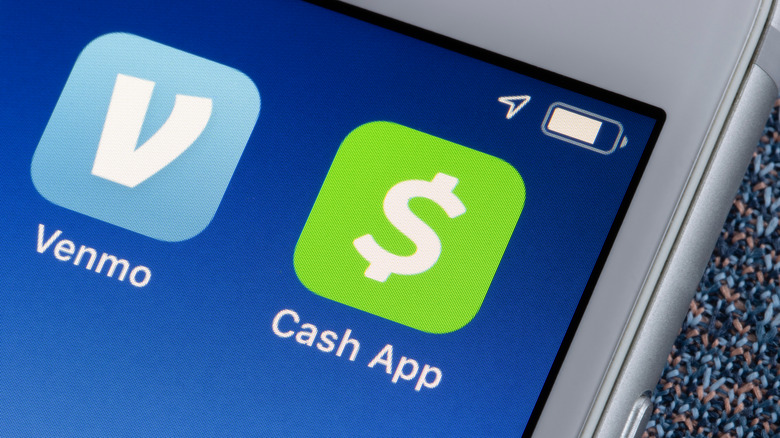 Tada Images
Gone are the days when people had to drive to a Western Union to send money to family and friends in need. Today, you only need your smartphone and a money transfer app. Venmo and Cash App are two of the most widely used mobile payment apps that allow users to send money from their phones. Both apps simplify sending money to family and friends.
When deciding which payment app is better, Venmo or Cash App, it's essential to understand the type of financial institution they fall under. Neither Venmo nor Cash App are banks. They are peer-to-peer financial platforms that are free to download on iOS and Android devices.
Like all things, they each have their pros and cons. Deciding which app is best really depends on your individual needs.
While Venmo and Cash App are great for sending money to friends and family instantly, you will need to compare the two apps if you are looking for additional features. For instance, they both offer credit cards with various advantages, such as crypto-cash back. Neither Venmo nor Cash App charges fees for sending money if your account is linked to a bank or debit card. Also, neither charge an account fee nor a maintenance fee.
Venmo is focused on social financial transactions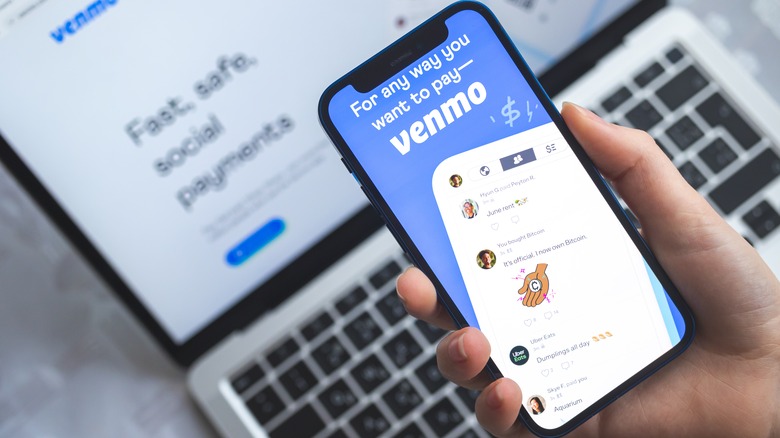 FellowNeko/Shutterstock
Venmo, a PayPal Inc service, was founded in 2009. Today, it has over 80 million users. This P2P payment app not only allows the transfer of money to friends and family in an instant but also allows users to make purchases with authorized merchants. Although there is no cost to send money through Venmo, there is a 3% per transaction fee if you use a credit card instead of a debit or bank account.
Venmo seems to be more focused on social financial transactions. Users can send money to both individuals and groups and can set their profile to private or public. If your account is public, anyone who has you listed as their contact on their phone can see your transaction history. For example, on the Venmo app's homepage, you may see something like "Brittany paid Kenneth." Venmo also allows the use of emojis to comment.
Venmo can also be used for business transactions as they accept direct deposits as well as allow users to create a Venmo business account. Although there are no monthly fees to have a business account, Venmo charges a 1.9% transaction fee and is subject to tax reporting.
Use Cash App to send money and invest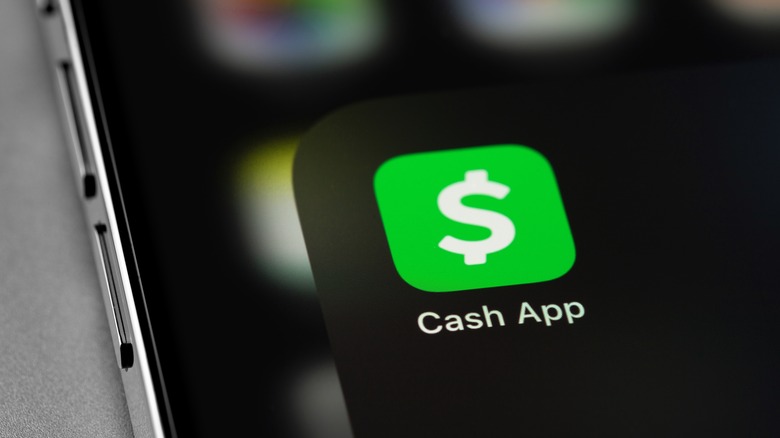 Primakov/Shutterstock
Like Venmo, Cash App allows users to send instant payments to people and authorized merchants. Cash App has many of the same features as Venmo, including no fees to send or receive money and accepting direct deposit. However, there are a few differences.
Cash App has two options to send and receive money: standard transfer or instant transfer. Standard transfers have no cost and take between 1-3 business days to complete. Instant transfers have a .05% to 1.75% fee. Cash App also charges a 3% fee if you send money with a credit card.
The Cash App business account charges merchants a 2.5% transaction fee to accept payments and a 2.75% transaction fee to accept credit card payments. Cash App has the ability to invest in Bitcoin and stocks. In addition to sending, receiving, and investing through Cash App, users can also file taxes at no cost through the financial transfer app. Additionally, Cash App is accepted in the U.K.
Both Cash App and Venmo are great P2P money-sharing apps. However, if you're looking to send money to friends and family in the U.K., Cash App is the best option. If you're just sending money to friends and family in the U.S. Venmo, non-business transactions are instant and without additional fees.