Here's How To Find UHD Or IMAX Enhanced Shows And Movies On Disney+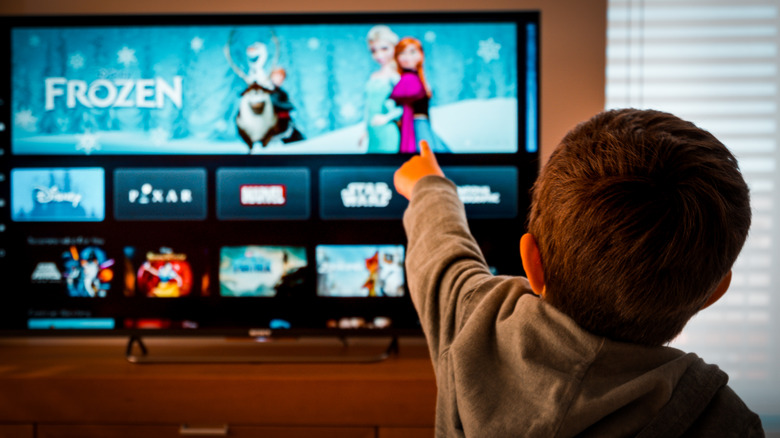 Ivan Marc/Shutterstock
If you're looking into streaming media platforms that offer the best catalog of shows and movies, Disney+ should be one of the options you need to consider. Those who grew up watching classic Disney films will certainly enjoy taking a dive into the many collections — conveniently arranged by theme or era. It includes titles that are part of the Marvel and "Star Wars" franchises, as well as several National Geographic features. Whether it's a kid or an adult watching, Disney+ has something for any viewer.
Disney+ also supports a variety of high-quality video streaming formats alongside full high-definition (HD) like ultra-high-definition (UHD), high dynamic range (HDR), Dolby Vision, and even IMAX Enhanced (per Disney+). UHD is also known as 4K, a format that a lot of smart TVs on the market fully support. If you happen to have one, you can enjoy certain Disney+ content by viewing it in UHD.
More about Disney+ video formats and what you'll need in order to view them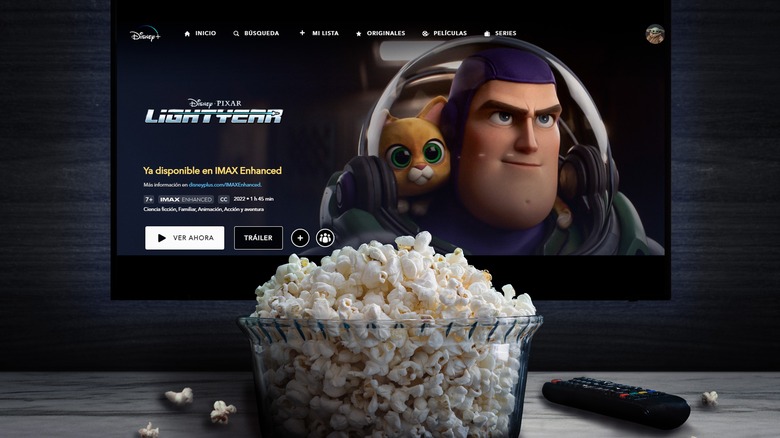 JOCA_PH/Shutterstock
According to the platform's support pages, Disney+ titles that are available in 4K UHD are displayed with a 3840x2160 pixel resolution, making it leagues crisper than your standard HD and full HD option. A step above that are videos that have versions in IMAX Enhanced, which appear in an expanded aspect ratio of 1.90:1. In layman's terms, this means you can view theater-quality films from the comfort of your own home and supported device.
Apart from being able to view UHD Disney+ videos on your smart TVs that support 4K content, you can also use a computer (provided that it has the correct system requirements), various types of mobile devices, and streaming media players that support UHD resolutions (via Disney+). 
Of course, it also goes without saying that you will need a pretty stable and fast internet connection so you can view excellent quality shows and movies without hiccups. Whatever device you use to watch, Disney+ automatically detects the highest possible resolution it can handle and will show your selected video to you in that format. In addition, you can select any show or film from the Disney+ library and the title card will tell you what video formats are available for viewing.
See Disney+ offerings in UHD or IMAX Enhanced through a computer, mobile device, or smart TV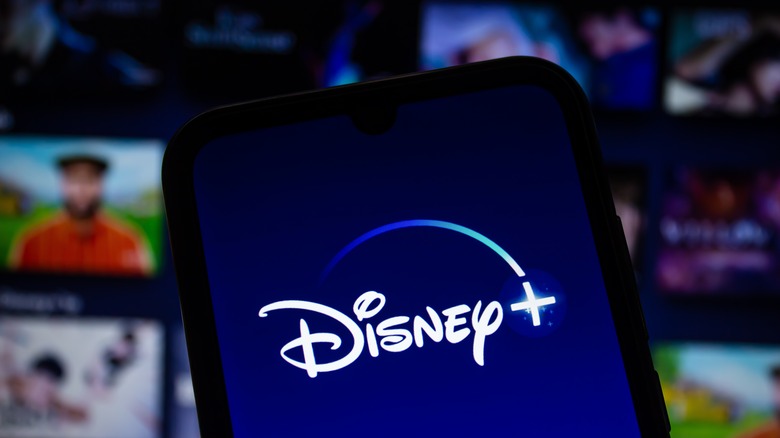 Emre Akkoyun/Shutterstock
If you want to quickly access all the available UHD content on Disney+ in one go, provided that you are using a supported device (per Disney), here's what you do:
Go to DisneyPlus.com on a computer web browser or the Disney+ app on a mobile device or smart TV and provide your login credentials if needed.
On a computer, navigate to either the Movies or Series tab at the top of the page.

- On the Disney+ mobile app, you'll need to tap the Search button (it's the magnifying glass icon) first.

- If you're viewing on a smart TV, pull up the left panel with your remote control to get there.

Select the dropdown box next to the page title, then choose "Ultra HD and HDR" or "IMAX Enhanced."

- On a smart TV, options may appear as tabs on top of the page rather than a dropdown menu.

Select one of the titles listed to watch it.
Alternatively, you can also try picking any movie from the main Disney+ page. If the title card has a "Versions" tab available, go to it in order to play either the widescreen or IMAX Enhanced version of the selected film. 
To date, there are 119 Disney+ movie titles available in Ultra HD and HDR, including several Marvel, Pixar, and "Star Wars" films. Meanwhile, there are currently only 18 movies that can be viewed in IMAX Enhanced, most of which are Marvel titles like "Black Panther: Wakanda Forever" and "Avengers: Endgame." As of this writing, the only non-Marvel movie you can view in IMAX Enhanced is Pixar's "Lightyear."