How To Install A Ring Doorbell And What You Should Know Before You Start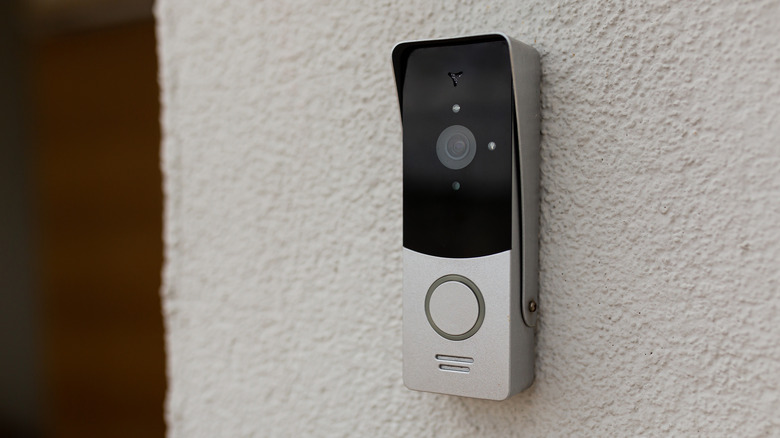 voronaman/Shutterstock
Smart home technology has revolutionized how people secure their homes and stay connected with the outside world. Ring Doorbells have quickly become one of the most popular devices in this realm. Their ability to monitor front doors remotely and communicate with anyone who comes to your doorstep is a selling point for those looking to protect their homes.
Installing a Ring doorbell is a reasonably straightforward process, but there are some important considerations to keep in mind before you begin. First, you should understand the compatibility of your home's wiring and any necessary tools or equipment you may need before you start. You should also pick a location on your front door that is conducive to providing you with the best layer of security. For example, consider moving bushes or ornaments to give the camera the most precise view. Fortunately, whether you are a seasoned DIY enthusiast or brand new to smart home technology, Ring Doorbells are designed to be set up without the help of a professional, so you shouldn't have to call your local electrician.
How to prepare your home for a Ring Doorbell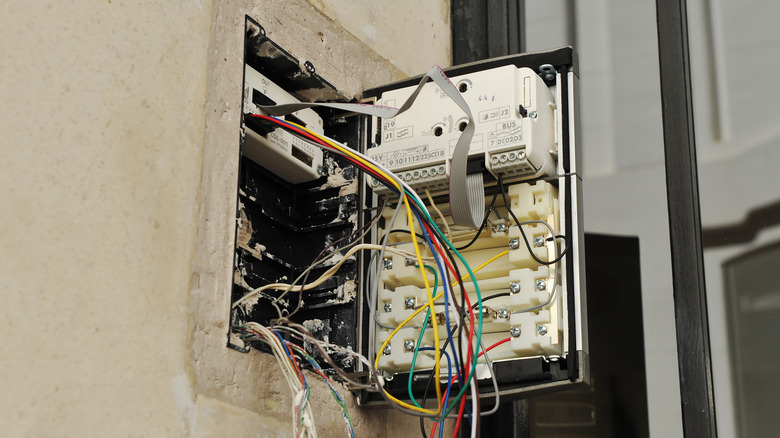 joserpizarro/Shutterstock
Before installing a Ring Doorbell, it's essential to know the technical specifications and requirements. First, you should check the wiring in your home to ensure it is compatible with the doorbell. Wired Ring Doorbells require a doorbell transformer that provides 8V and 24V AC only at 50/60Hz, according to Ring. If your home doesn't have an existing doorbell transformer, you must install one or purchase a model that has a rechargeable battery — most of which are advertised to last anywhere from 6 to 12 months.
Next, you should determine the best location for your Ring Doorbell. The company recommends placing the camera at least 5-7 feet off the ground, within a direct line of sight to the front door, and with a clear view of the entrance. In addition, if any plants or ornaments are blocking your view, you should consider clearing them.
Regarding internet connectivity, the Ring Doorbell requires a stable Wi-Fi connection with a minimum upload speed of 2 Mbps. It is also essential to ensure that your router is within range of the camera, as a weak or unstable connection can affect the performance of your camera. In addition, Ring cameras come with a free 30-day trial of the Ring Protect Plan, which provides cloud storage for your videos. After the trial period, you can subscribe to the plan or store your videos locally on a microSD card.
How to install a Ring Doorbell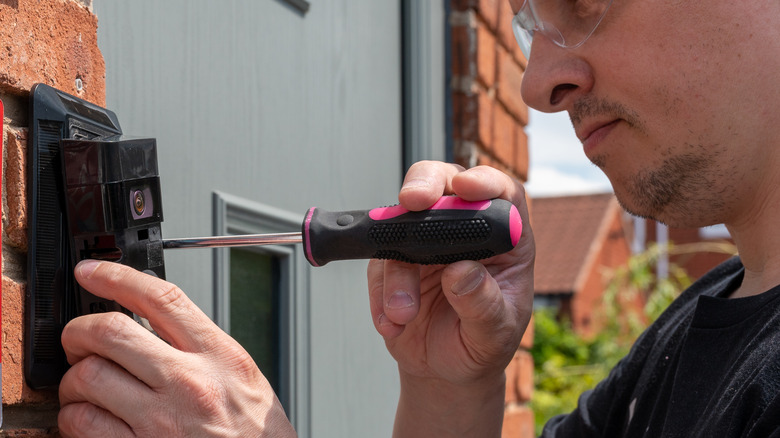 Martin D Brown/Shutterstock
Whether you opt for a wired or battery-powered model, Ring Doorbells will provide you with added security and peace of mind and the convenience of remote monitoring and communication. 
If you have a wired model, start by checking the wiring in your home to ensure it is compatible with the Ring doorbell. As mentioned earlier, the doorbell requires a doorbell transformer that provides 8V and 24V AC only at 50/60Hz.
Turn off power to the doorbell circuit by turning off the breaker or removing the fuse.
Take your existing doorbell off of its panel and remove the wires.
Connect the Ring Doorbell to the wires, following the manufacturer's instructions.
Mount the Ring Doorbell to the wall using the provided screws and anchors.
Return power back to the doorbell's circuit.
Set up the Ring app and follow the instructions to complete the setup process.
For those who identify as less DIY-savvy, you can purchase one of Ring's rechargeable models. These provide the same benefits as wired models, with the caveat that you'll need to recharge the battery every 6-12 months.
Charge the Ring Doorbell's battery using the provided charging cable and power adapter.
Download the Ring app. Then, create an account.
Follow the prompts in the app to set up your Ring Doorbell.
Mount the Ring Doorbell to the wall using the provided screws and anchors.
Test the Ring Doorbell to ensure it is working correctly.
Battery-powered Ring Doorbells are also good options if you live in an area that frequently undergoes power outages, as they won't rely on your house's main power to capture and store footage.