Why Yamaha Discontinued One Of Its Most Legendary Sports Bikes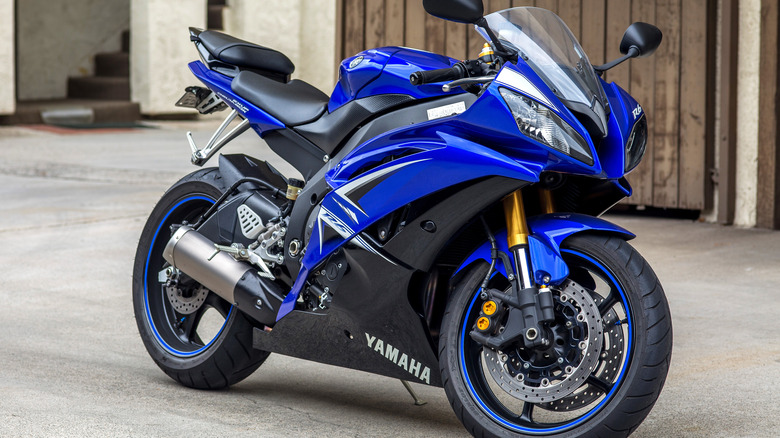 David Shao/Shutterstock
When we asked Americans in our SlashGear survey which brand makes the most popular motorcycle, Yamaha was second on the list. That's not surprising considering that Yamaha is synonymous with motorcycles, and it has built some iconic motorcycles over the years. The Yamaha YZF-R6 is one of those motorcycles that could be mentioned in a debate when discussing the best Yamaha motorcycles ever made.
In fact, it was the first production motorcycle with a 600cc four-cycle liquid-cooled engine that surpassed 100 hp straight out of the factory — according to Motorcycle. With a top speed of 165 mph, it proved itself on the race track by winning the 2011 Supersport Championship (via Ultimate Motorcycling).
Well, it was also designed for experienced motorcycle riders who are not professional racers but they want speed and power. However, the Yamaha YZF-R6 was discontinued in 2020 — 21 years after it was released (via Motoroids). Why did Yamaha abandon one of its most legendary motorcycles? 
The Yamaha R6 was killed off because of EU regulations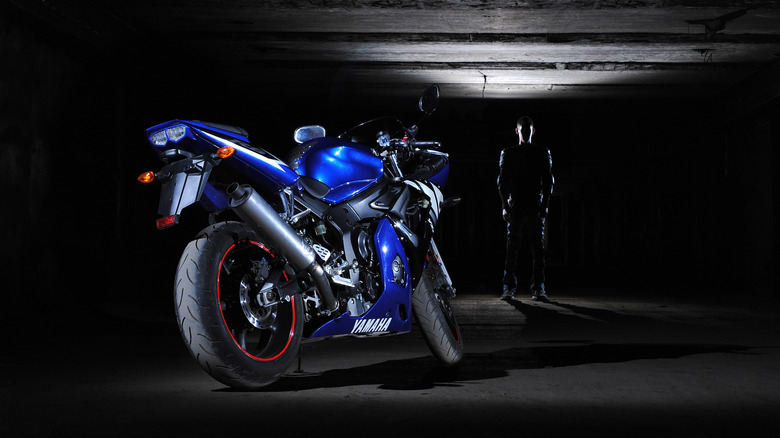 Mikhail Akimov/Shutterstock
In January 2021, the European Union introduced new regulations to reduce emissions in motorcycles known as the "Euro 5" (via Motorcycle). However, the Yamaha YZF-R6 didn't meet the Euro 5 emission standards that required all motorcycles in Europe to produce less than 1 gram of carbon monoxide emission per kilometer. Because of that, Yamaha couldn't continue selling the YZF-R6 model after 2020 — not just in Europe, but also in the U.S. Yamaha also discontinued the SMAX, VMAX, and WR250R models in 2020.
But why couldn't Yamaha continue selling the YZF-R6 models in the United States since it was locked out of Europe? It's too expensive and complicated for manufacturers to design a different version of the same model for different countries — according to Honda. Not to mention, Yamaha didn't sell a lot of YZF-R6 models in the U.S., as reported by Cycle News.
If there is some good news to this story, it's that Yamaha is still selling limited models of the Yamaha YZF-R6. But it's for the race track only if you're in the U.S., and it will cost you $12,699.