Almost 50% Of People Say This Brand Makes The Most Reliable Motorcycle - SlashGear Survey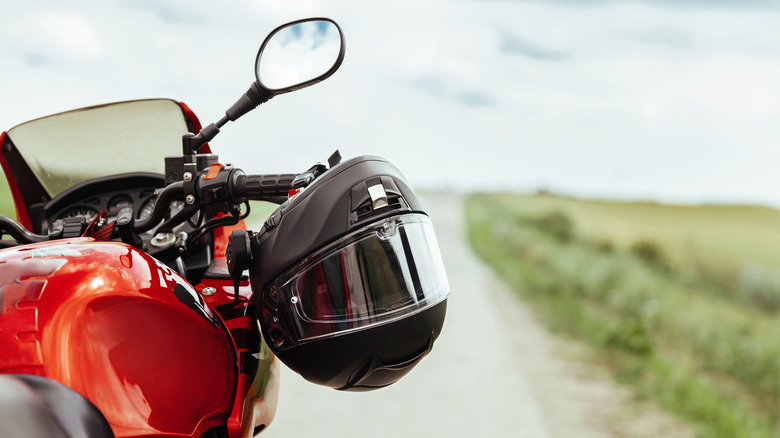 Vlad Linev/Shutterstock
Motorcycles come in many shapes and sizes, some targeting buyers who are looking to draw attention with loud noises and bad-boy aesthetics, and others targeting budget-conscious commuters who want a way to get around the city while keeping fuel costs to a minimum. Regardless of which group you belong to, there's one shared attribute that all motorcycle owners and prospective buyers care about: reliability. With many different brands to choose from, there's a fair bit of freedom to shop around for a model that meets all of your needs while also sporting a solid build that won't result in frequent stops at the mechanic shop.
Which brand makes the most reliable motorcycles? We asked 605 people located in the United States for their thoughts on the matter, and unlike in some of our past surveys that had far more polarized results, nearly a full 50% of respondents agreed that a single motorcycle company offers the most reliable bikes. The winner is surprising, however, as real-world experiences don't match perception when it comes to how reliable these motorcycles actually are.
Harley-Davidson skyrocketed to the top of the list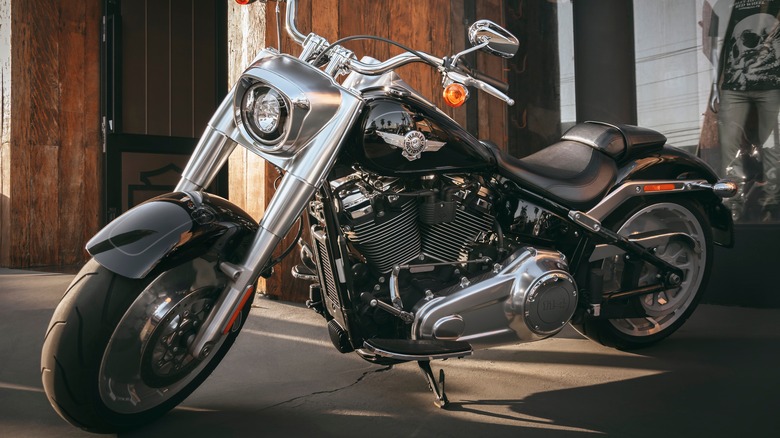 Marcelo.mg.photos/Shutterstock
A handful of brands raked in most of the votes, but some did better than others. Royal Enfield, for example, took the very bottom slot in our survey at a mere 2.48% of votes, while Triumph followed it with a somewhat more respectable 8.26%. More popular brands appear from there, with Kawasaki coming in at 11.24%, Ducati at 14.21%, and Yamaha also at 14.21%.
The rest of the votes — a massive 49.59% — went to Harley-Davidson, however, which underscores the reality that brands may craft for themselves a visage that doesn't quite line up with real-world outcomes. Honda is known for its reliable motorcycles, yet its name doesn't grace this list. Harley-Davidson, meanwhile, is often ranked among the less-reliable motorcycles on the market.
Back in 2015, Consumer Reports published its own ranking of motorcycle brands based on its reliability data, putting Harley-Davidson in the middle of the list below Yamaha and Honda, but above Ducati and Triumph. However, CR noted in a separate report that while reliability obviously matters, consumers were also greatly influenced by their satisfaction with the product — so much so that they would be willing to buy a bike from the same brand again even if it isn't the most reliable on the market. With that in mind, it's easy to see how such a widely known and popular brand like Harley-Davidson managed to gobble up so many votes.