How To Force Reset An Apple Watch If It's Not Responding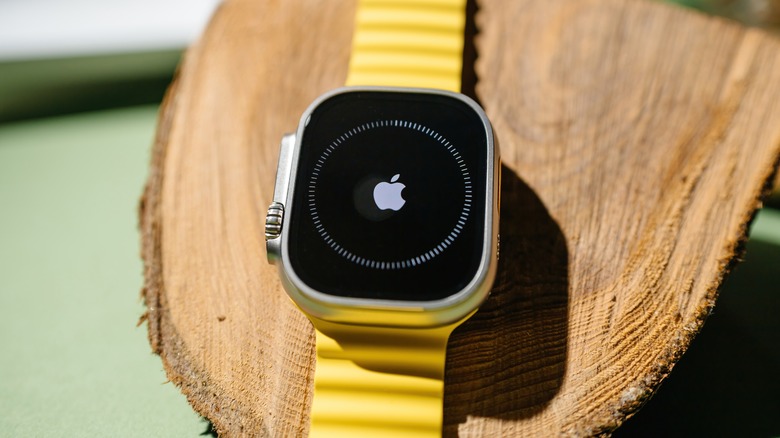 Hadrian/Shutterstock
You might want to reset your Apple Watch to the factory settings for any number of reasons. It might be running into performance issues, update errors, pairing and connectivity troubles, you might have forgotten the passcode, or you might be preparing to sell or give away your Apple Watch. Resetting erases all personal data on your watch and returns all settings to the factory defaults but doesn't remove the Activation Lock linked to your Apple ID.
To prevent it from being used in case it's lost or stolen, the Activation Lock on your Apple Watch isn't turned off even after a hard reset. You'll need an iPhone paired with the Apple Watch to deactivate the Activation Lock and reset it completely. You can also perform the reset using the side button and Digital Crown, but resetting using an iPhone creates a backup of your data and preferences that you can use to set up the Apple Watch again (via Apple). Make sure your Apple Watch has enough charge for the reset since it can take a long time.
Force restart and reset your Apple Watch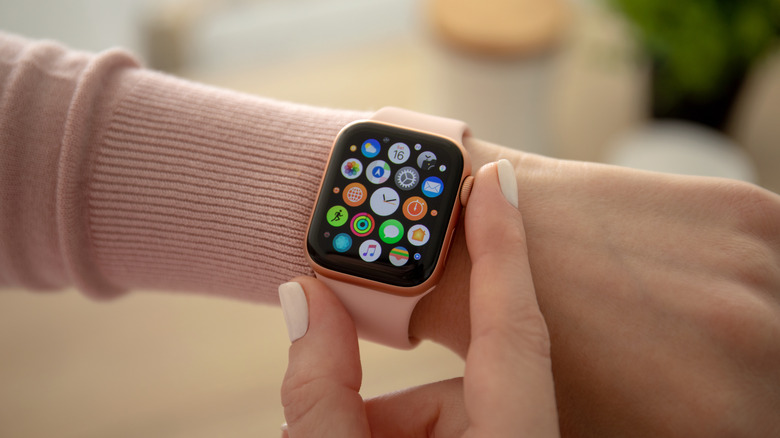 DenPhotos/Shutterstock
If the Watch isn't responding or the UI is frozen, consider force restarting it before resetting it. Press and hold the side button and the Digital Crown simultaneously until the Apple logo appears — it should take around 10 seconds (via Apple).
If restarting the Apple Watch doesn't fix the issue, continue reading to reset your Watch. 
To reset without an iPhone:
1. Long-press the side button until the power menu appears.
2. Long-press the Digital Crown and wait for "Erase all content and settings" to pop up.
3. Tap Reset twice.
4. Wait for the reset to finish.
You can also reset the Watch using your iPhone. 
The iPhone must be paired with the Apple Watch to work. Either bring the Apple Watch closer to the iPhone or tap Pair New Watch in the Apple Watch app. Follow on-screen instructions to finish pairing (via Apple).
1. With the Apple Watch paired, open the Apple Watch app on your iPhone.
2. Tap My Watch > General > Erase Apple Watch Content and Settings.
3. You'll be asked to enter your Apple ID credentials to confirm the reset.
Doing so also unpairs the Apple Watch from your iPhone and removes the Activation Lock on the Watch.