How To Unpair An Apple Watch From Your iPhone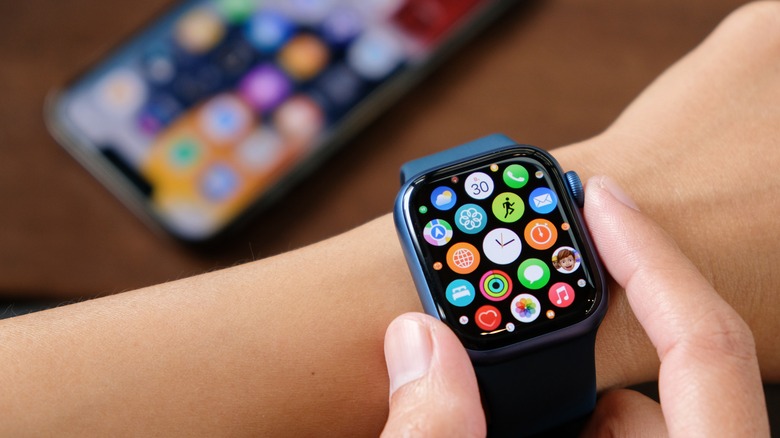 Framesira/Shutterstock
So you've got yourself a new Apple Watch and need to ditch the old one? While it's possible to use Apple's popular wearable without connecting it with your iPhone, chances are you have both and paired them. It's how you access the full suite of Apple Watch features, after all. But before you cut those digital ties between your devices, there are a few things to note.
First, don't try to open up your Apple Watch with a paperclip or SIM tray tool like you might expect to with a smartphone. It doesn't have a SIM tray — those holes are for the microphone, speaker, and other sensors. Jamming something into them will, at best, do nothing and, at worst, damage it. Second, unpairing the Watch from your iPhone will automatically create a backup of your Watch's data. This backup can be used later when pairing a new Apple Watch, or if you decide to re-pair the old one at some point.
Third, remove any transit cards that are tied to your Wallet app before you unpair the Watch from your iPhone (if you have any saved to the app, of course). To do so, open the Wallet app on your Watch and select the card you need to delete, then scroll down the info page and select "Remove."
Unpairing your Apple Watch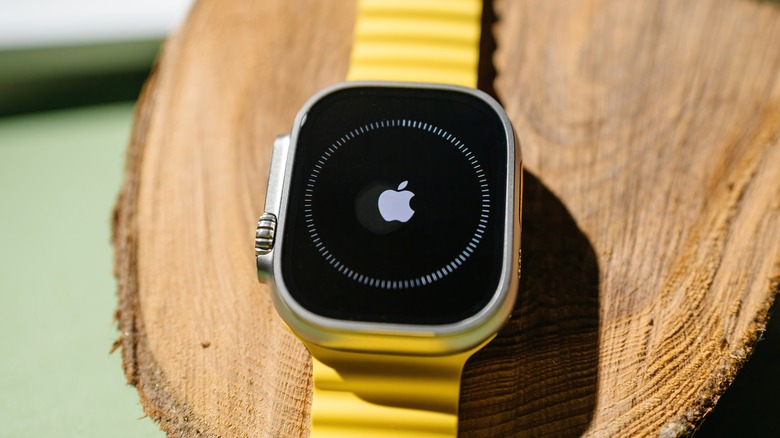 Hadrian/Shutterstock
If you're only looking to temporarily sever the connection between your Apple Watch and iPhone rather than make the change permanent, just turn on Airplane Mode or turn Bluetooth off on your iPhone. If you do want to unpair them for good (or at least until you decide to manually sync them up again), here's what you do:
Make sure the Watch and iPhone are in close proximity before you start the process.
Open the Watch app on your iPhone and select "My Watch," then "All Watches."
Select the "Info (i)" icon next to your Watch's name, then "Unpair Apple Watch" and confirm with "Unpair [your Watch's name]."
At this point, if your Apple Watch is a cellular or GPS model, choose whether you want to keep your plan (i.e. you intend to re-pair the two devices at a later date) or remove your plan (i.e. you won't be re-pairing them again).
Enter the password for your associated Apple ID when prompted, then select "Unpair" to finalize your decision.
Wait for the unpairing process to finish. This could take a few minutes while a backup is created.