New OnePlus Foldables Leak Just Gave Away Two Big Details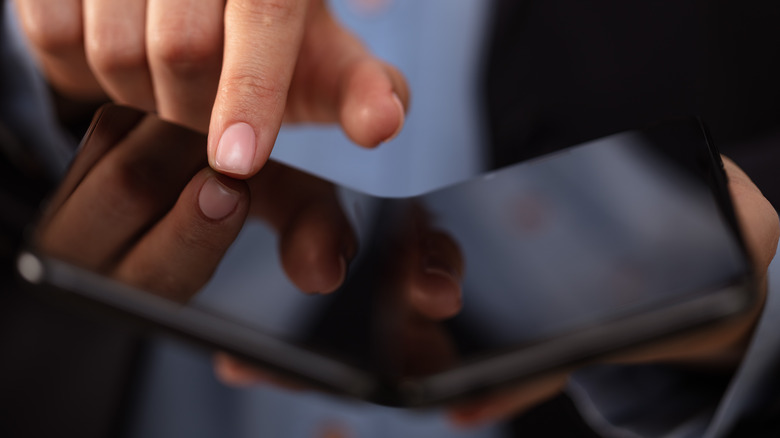 ra2 studio/Shutterstock
Despite being around for a while, the market response to foldable smartphones has been mixed. While there has been a steady rise in the number of people showing interest in and buying foldable phones, the foldable segment continues to be dominated by one player — Samsung. The South Korean smartphone manufacturer pretty much pioneered the foldable phones and is reaping the benefits of the early mover advantage. Currently, Samsung sells two kinds of foldable smartphones under the super-expensive Galaxy Z Fold and relatively cheaper Galaxy Z Flip names. Given that the Galaxy Z Flip outsells the premium Galaxy Z Fold devices by a fair margin (via Omdia), it is evident that the demand for affordable foldable phones is on the rise. It seems OnePlus is seemingly on a mission to tap into this demand by launching not one, but two new "flagship killer" foldable phones.
According to a recent tweet by noted leaker Mukul Sharma, OnePlus has finalized the names for foldable smartphones it intends to announce soon. Given that we have been hearing about OnePlus' foldable smartphones for nearly a year now, there is a good chance that both of the OnePlus foldable phones could launch without further delay. Additionally, OnePlus' parent smartphone brand Oppo already has a fair amount of experience with foldable smartphones thanks to devices like the Oppo Find N2 and the Oppo Find N2 Flip. In a recent tweet, Mukul also confirmed the probable names of OnePlus' upcoming foldables.
Meet the OnePlus V Fold and the OnePlus V Flip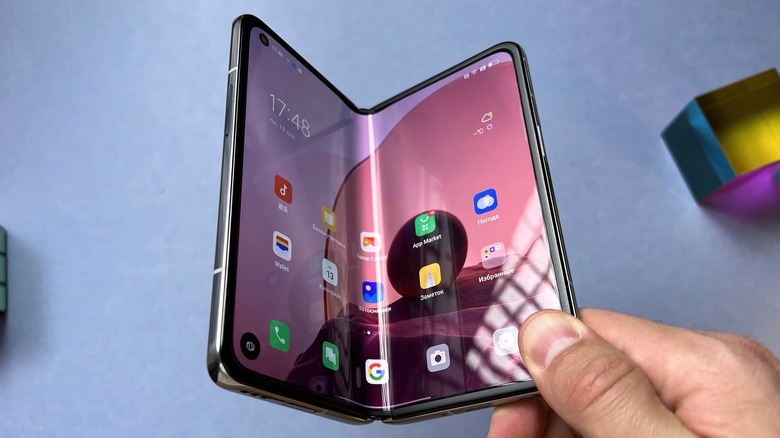 Mr.Mikla/Shutterstock
If we are to believe Mukul's initial assertions about OnePlus' upcoming foldable phones, these devices could be known as the OnePlus V Fold and the OnePlus V Flip. If you haven't noticed already, this naming scheme takes a lot of inspiration from Samsung. For the same reason, we still do not know whether OnePlus will finalize these names for its upcoming foldables — although, in his tweet, Mukul also claims that OnePlus has filed for trademarking the OnePlus V Flip and OnePlus V Fold names.
Meanwhile, 9To5Mac, following up on Mukul's findings, went on to add that it was able to locate a trademark listing through the China National Intellectual Property Administration (CNIPA) that also explicitly mentions the names OnePlus V Flip and the OnePlus V Fold. Besides the possible names of the two devices, we know very little about OnePlus' mythical foldables. The news about OnePlus' foldable phones comes around the same time the once China-exclusive Oppo Find N2 lineup is expected to get a more comprehensive global release. What remains to be seen now is to see whether OnePlus' supposedly new foldable phones turn out to be rebranded Oppo Find N2 and Find N2 Flip handsets.