OnePlus' First Foldable Phone Could Be A Rebranded OPPO Find N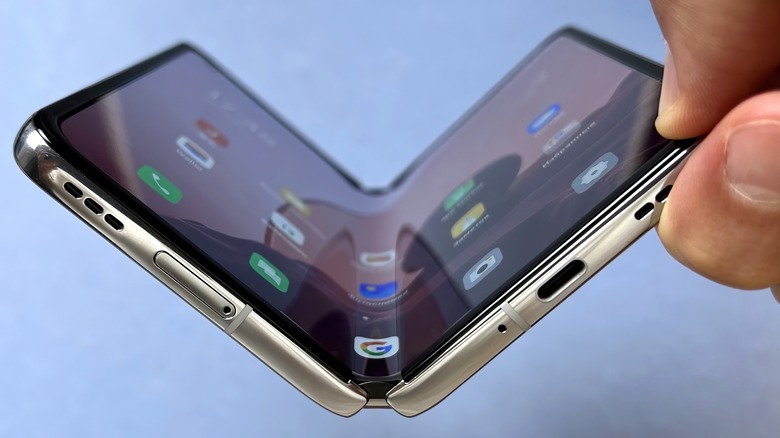 Mr.Mikla/Shutterstock
Samsung pretty much dominates the foldable smartphones space today, and even though companies like Huawei, Motorola, OPPO, and Honor have released foldable phones in the past, none of those devices have officially made it to the U.S. In fact, the only foldable devices that consumers in the U.S. have been able to buy are the Moto Razr series from Motorola and the Galaxy Z Fold and Z Flip series from Samsung. 
With Google and Apple likely still a long way from launching their own foldable models, there is undoubtedly a gap in the market that smartphone brands could exploit — and now it looks like OnePlus is planning on doing exactly that. According to a recent report, OnePlus is working on a flagship-grade foldable smartphone that could potentially make it to the U.S. market.
The report comes courtesy of the usually trustworthy folks at Pricebaba, which cites famous smartphone leaker Yogesh Brar as the source of information. Unfortunately, very little is known about the yet-unreleased OnePlus foldable phone at this time, save for the fact that it will be a flagship-grade device. Yogesh, however, does claim that the model could draw a lot of inspiration from the Find N — a foldable smartphone released earlier this year by OnePlus' parent brand OPPO. In fact, there is a strong chance that OnePlus will simply rebrand the OPPO Find N and release it as its first foldable phone.
OnePlus and its history of rebranding phones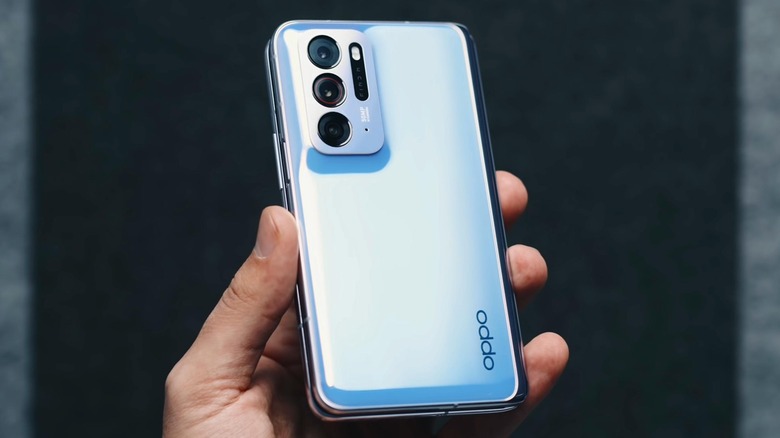 Gabo_Arts/Shutterstock
Being part of the large BBK empire that owns smartphone brands like OPPO, Vivo, Realme, iQOO, and OnePlus, there has been more than one occasion when we have seen these sister brands share hardware with each other. In the case of OnePlus, its flagship smartphones have traditionally been rebranded variants of the OPPO Find R series. Even though this trend changed in the last few generations, lower-priced OnePlus smartphones from the Nord series continue to be rebranded versions of other BBK phones. There is a good chance that we could see this strategy applied to the foldable space, as well.
As for the OPPO Find N itself, this foldable phone certainly stood apart from other devices in its category thanks to its markedly different design and comfortable ergonomics. In our review, we loved the phone and were only disappointed because of its lack of support for any IP rating and limited availability. The phone does come powered by a previous generation flagship chip: the Snapdragon 888 from Qualcomm. It also features up to 12GB of RAM and a colossal 512GB of storage. 
The internal foldable display measures 7.1-inches across and launched with a rather unconventional resolution of 1920 x 1792 pixels. The AMOLED panel does, however, support a 120Hz refresh rate and the HDR10+ standard. The external cover display is also quite large at 5.5-inches and it features a resolution of 1971 x 988 pixels. The refresh rate on this one, however, was capped to 60Hz.
As evident from the spec sheet, the OPPO Find N, if rebranded as a OnePlus phone, will almost certainly be positioned below Samsung's Galaxy Z Fold series — which isn't really a bad thing given that there are virtually no other competitors in that segment.