How To Personalize The Call Background On Your Samsung Phone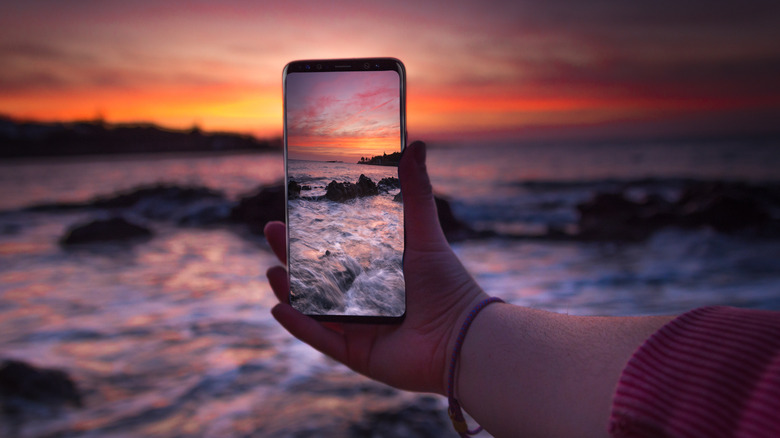 Marouso Fragouli/Shutterstock
When someone calls you on your Samsung phone, you're presented with a default background that works well with the overall color theme of your phone. This could be something you've adjusted yourself, or just the scheme that your phone came with out of the box. However, it's possible to adjust your call screen background to anything you want, and this can be done for all calls, or separately for each contact. You can customize this yourself in a few quick steps.
If you want to personalize your call screen, you don't need to limit yourself to an image; a video works just fine too. As long as your device is running Android 11.0 or later, you should have no problem setting this up. It can be a good way to add a bit of flair to your phone. Similarly, if you set up different photos for each contact, you'll be able to tell at a glance who's calling.
Before you begin, make sure to update your Samsung device to the latest version and charge it so that you can spend some time browsing through the settings and photos. Once you're ready, check out the steps below.
How to set a background for all calls on Samsung phones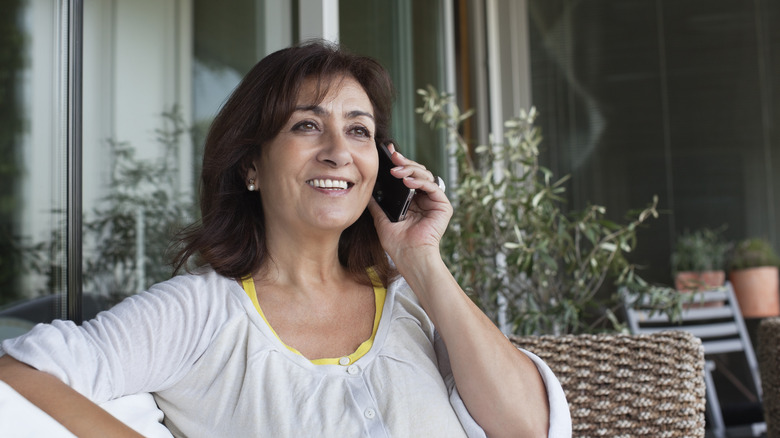 Sam Edwards/Getty Images
As is detailed on Samsung's official website, you can change your background for all incoming calls. This won't affect the background of any particular contact, meaning that all your calls will have this background regardless of who's calling you. However, even if you set up a custom call background, you'll still be able to customize certain contacts — we will go over that below. For now, here are the steps you need to take in order to personalize your call background on a Samsung phone.
Open up your Phone app.
In the top right corner, tap the three vertical dots.
Enter the Settings.
Tap on "Call Background." In this section, you can change the layout of your call background and rearrange the way the caller and their number are displayed on screen. To do this, click on "Layout," and pick your preferred option.
If you don't want to change the layout, simply tap "Background" to proceed.
You can choose one of the suggested backgrounds prepared by Samsung. To pick your own, tap on the "+" in the top-right corner.
From here, enter the Gallery to pick your desired photo or video.
If you picked out a video that's longer than 15 seconds, you need to trim it by tapping on the scissors and picking the most relevant part.
Once you're done, simply tap "Set as call background" and enjoy the new addition!
How to set a call background for a specific contact on Samsung phones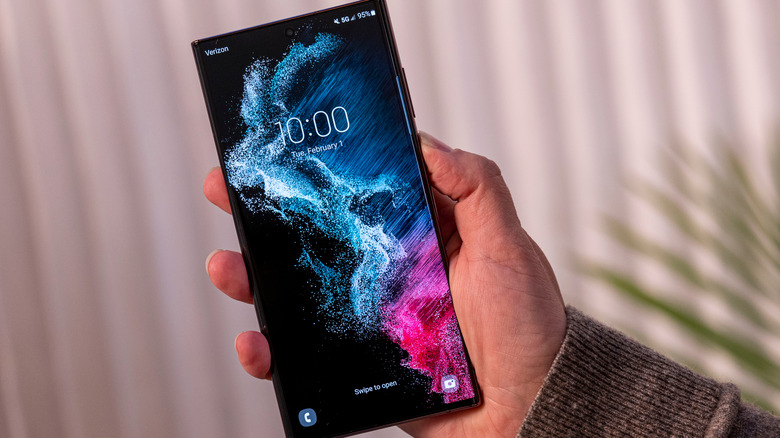 Bloomberg/Getty Images
Adjusting the call background for a specific contact is equally simple. Keep in mind that this doesn't change the contact's picture, which is what appears in the circle underneath their name and phone number. All this does is change the background that is shown behind all of that — it's the same thing as the option above, except limited to a particular contact. 
Open up your Phone app and enter Contacts.
Find the contact you want to edit, and press on the little "i" icon to enter the contact settings.
Tap on Edit, and then at the bottom, "View more."
Select Call background and then "Background."
Tap on the little "+" in the top right corner, and then select your chosen video or image.
Again, if the video is longer than 15 seconds, you will be asked to trim it — do this by tapping on the scissors icon.
Finalize the process by tapping "Set as call background."
You're all set! You can repeat this process for as many contacts as you like. If you're doing this after just getting a new Samsung Galaxy phone, you may need to transfer all your data from an older device to change to your preferred background.