How To Cancel Your Nintendo Switch Online Subscription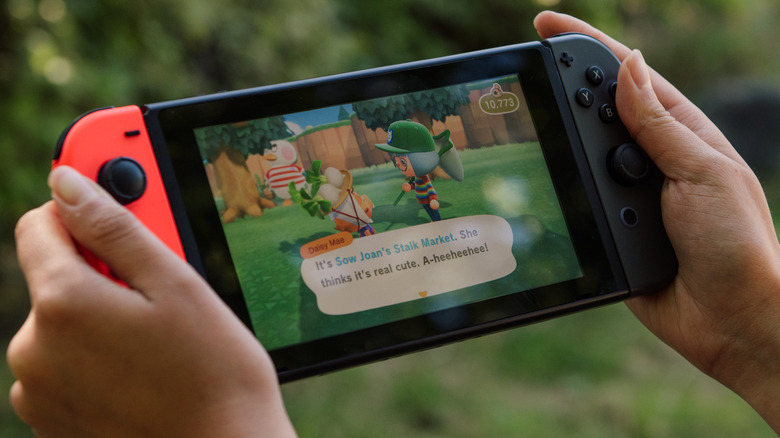 Bloomberg/Getty Images
There are several benefits to having a Switch Online subscription. Access to play for games that support it is probably the biggest feature, but it also offers cloud access along with the ability to stream Nintendo and Super Nintendo games through dedicated apps. And if you spring for Nintendo Switch Online + Expansion Pack, you'll also get DLC from select first-party Nintendo games for free, in addition to game streaming apps for both the Nintendo 64 and Sega Genesis.
The catch is that these subscriptions will set you back either $19.99 per year or $49.99 per year, respectively, for an individual plan. Or if you want a Family Plan (shared benefits between seven separate User accounts on the same Switch console), it'll cost you $34.99 or $79.99. And as enticing as many of those features are, there are still a number of reasons for someone to cancel the service.
Fortunately there is a way to put a stop to your Switch Online (or Online + Expansion Pack) subscription whenever you want — although it likely won't shut off right away.
Ditching Switch Online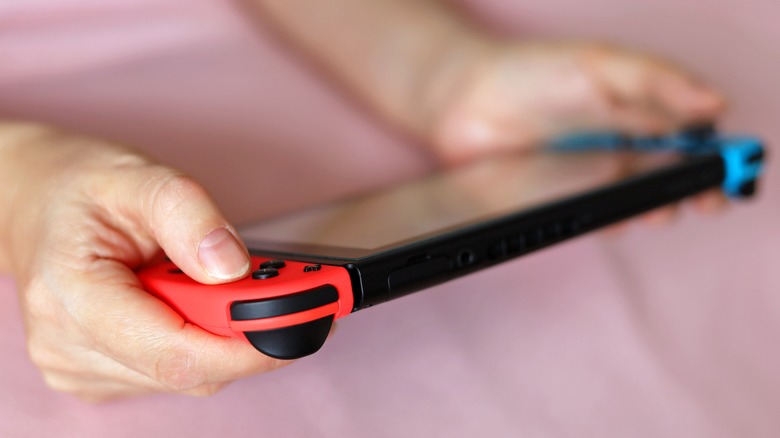 Oleg Elkov/Shutterstock
It's important to remember that canceling your Switch Online membership will not cut off service immediately or result in a refund for the remaining time before your next renewal date. The only option is to turn off auto-renewal, which will prevent Nintendo from automatically charging you and renewing your membership once the last period is over. Due to the nature of this account "cancellation," Nintendo also recommends turning off auto-renewal at least 48 hours before your next renewal date.
When you're ready to cancel your Switch Online subscription:
Turn on your Switch and open up the eShop with the User account connected to the subscription.
Select (or tap if you're in handheld mode) the User icon in the top-right corner of the eShop screen.
Choose Nintendo Switch Online from the account menu.
Find your Nintendo Switch Online subscription in the list and select Turn Off Automatic Renewal
Once auto-renewal is turned off, you can continue to use your Switch Online subscription as normal, with the understanding that its various benefits and features will cease once your current subscription period is over. And remember, this will apply to everyone on a shared family account.