Tesla Reveals Record Fourth Quarter 2022 Revenue Despite Elon Musk Drama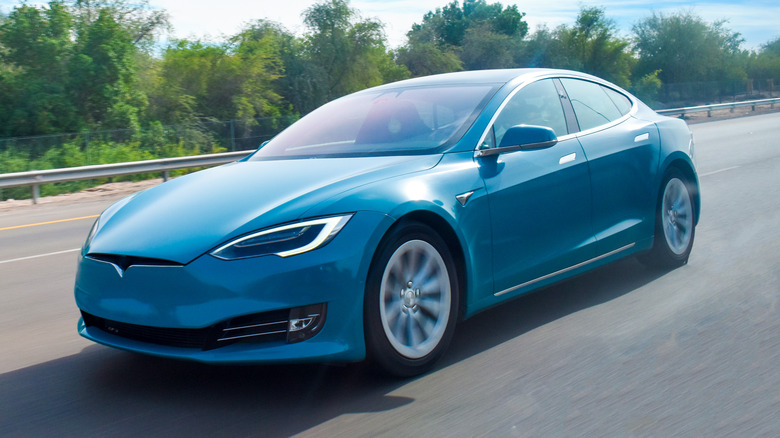 Abu hasim.A/Shutterstock
Tesla managed to rake in record revenue during its fourth fiscal quarter of 2022, the company announced, beating expectations despite the drama surrounding Elon Musk with his October 2022 takeover of Twitter. Though Tesla isn't providing forward-looking guidance, it did touch on topics that hint at its future, saying, among other things, that it'll need vehicle prices to decrease in order to boost growth (via CNBC). The statements come only days after Tesla cut the prices of its range of EVs by thousands of dollars, leaving some recent buyers very unhappy.
As well, Tesla revealed that it still plans to "grow production as quickly as possible," referring to the annual growth goal it announced in 2021. The information was provided to shareholders as part of a presentation during which the automaker revealed that it made $24.32 billion in overall Q422 revenue, with the automotive revenue accounting for $21.3 billion of that figure (via Tesla).
Automotive, services, and energy revenues climbed in Q4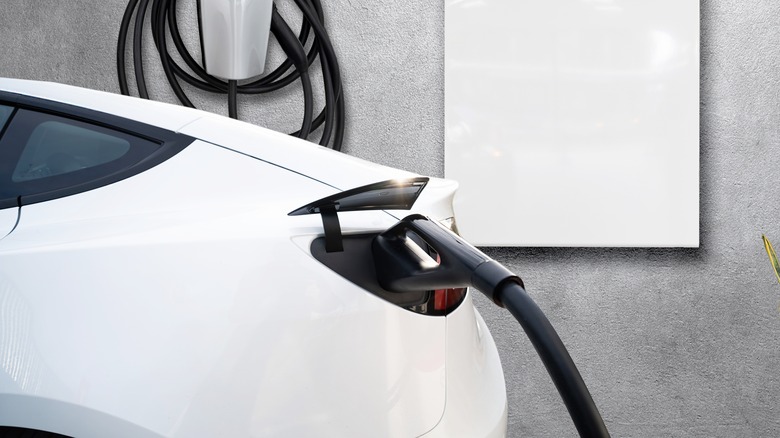 Octus_Photography/Shutterstock
Total automotive revenue accounted for the majority of Tesla's earnings in Q422, while both its services and the company's energy business tacked a couple of additional billions onto the figure. When compared to Q421, Tesla's automotive revenue spiked a surprising 33%, while energy generation and storage revenue climbed to $1.13 billion and services (among other revenue sources not mentioned above) topped out at $1.6 billion. During the same fiscal quarter, around 400,000 people in the U.S. and Canada had access to Full Self-Driving (FSD) Beta, which is a platform with additional autonomous assist features available to buyers who are willing to pay for access to them.
Ultimately, Tesla made $3.7 billion in net income (GAAP) on that record overall revenue, which is itself a considerable jump over the same quarter the year before. Extrapolating things out to look at the full year, Tesla made $14.1 billion ($12.6 billion GAAP) in net income last year, more than double the $5.5 billion it had the year before. The figures are no doubt good news for investors who have grown frustrated and nervous over Musk's involvement with Twitter, as well as the stock price drop that followed his overpriced acquisition of the social media company.