Apple Reportedly Puts AR Glasses On Back Burner As It Plots Less Expensive, Mixed-Reality Headset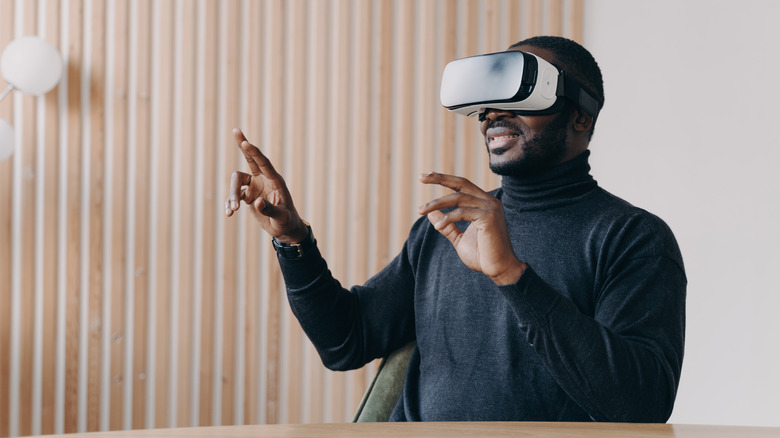 Viorel Kurnosov/Getty Images
Despite constant delays, Apple is pressing ahead with plans to launch its mixed-reality headset this year. Although Apple originally intended to bring a headset to the masses in 2020, the project has been set back by several delays — including the COVID-19 pandemic that gripped most of the world for the better part of two years.
Apple then postponed the prospective launch of the headset to January 2023, but encountered even more delays. Recent estimates by noted Apple analyst Ming-Chi Kuo indicated that Apple is now looking at launching its mixed-reality headset before the end of 2023, either in the third or fourth quarter of this year.
However, this much-touted mixed-reality headset is not the only AR and VR-related product that Apple intends to launch in the coming years. According to a new report by Bloomberg's Mark Gurman, Apple is developing a less-expensive mixed-reality headset which it plans to bring to consumers by 2024 or 2025. 
Work is also reportedly underway on developing a set of AR glasses that has been delayed indefinitely. Apple originally intended its AR glasses to be launched as a follow-up product to the MR headset this very year. However, the project has been beset with several technical challenges, resulting in Apple delaying the project. As a result, Apple is instead focusing most of its resources on this new, cheaper mixed-reality headset.
What we know of Apple's cheaper mixed reality headset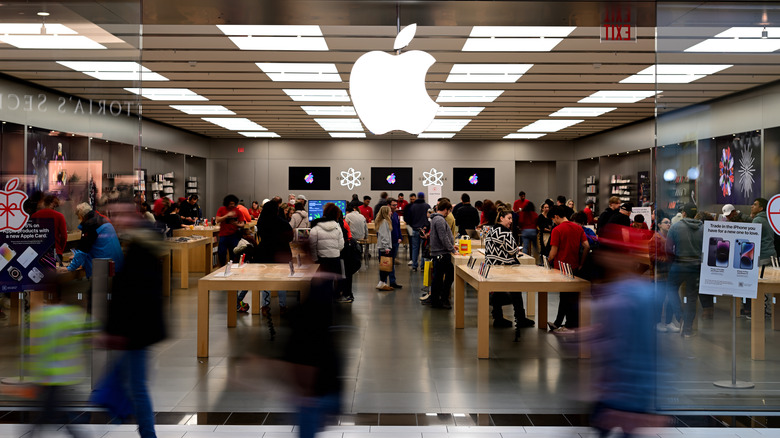 Mark Makela/Getty Images
While Apple's first mixed reality headset is expected to be a groundbreaking product for Apple, several reports have indicated that it will be a niche product — even by Apple standards. While we have little information about the technological aspects of Apple's first mixed reality headset, rumors have indicated that it will feature high-resolution displays, more than 10 cameras, and sensors that can detect where the user is looking. In addition, the headset will also have a powerful processor — most likely a variant of the company's latest M2-class chip.
It seems Apple understands that a product that costs over $3,000 will never have mass market appeal. For the same reason, the company is also working on a cheaper mixed-reality headset. Bloomberg's report says Apple is currently looking at pricing this headset at around the $1500 mark, making it as expensive as the top-end iPhone models. The cheaper headset will likely borrow silicon from iPhone hardware rather than the desktop-class CPU used on the top-end headset. Given that Meta's existing headset launched at a similar price tag, Apple looks pretty bullish on finding a good enough number of consumers willing to splurge that kind of cash on a mixed-reality headset.
Interestingly, recent developments surrounding Apple's dual-device strategy for mixed-reality headsets are in line with previous rumors. For example, trademark filings have previously revealed the names "Reality Pro" and "Reality One" that Apple could possibly be using for these headsets.
What about Apple's AR glasses?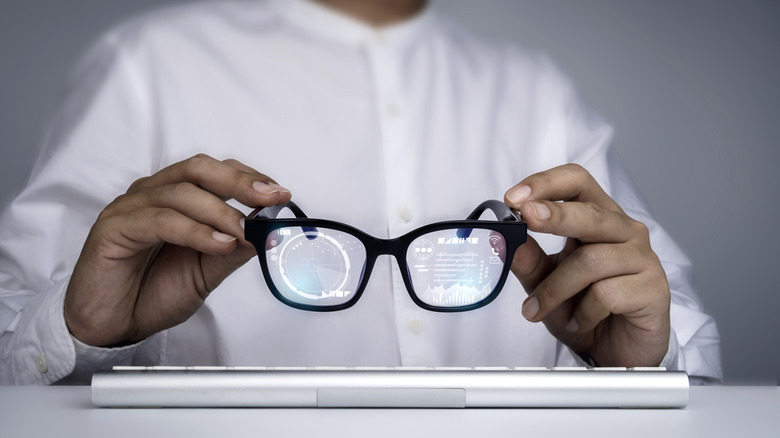 Techa Tungateja/Getty Images
According to Bloomberg's report, Apple's vision for AR glasses is almost as big as the iPhone itself. Future Apple AR glasses could potentially replace the iPhone and move several of the phone's functions within the field of view of the wearer. For example, a person wearing Apple glasses will be able to see notifications, respond to calls, and even click photos without having to use a phone. While these features sound like stuff straight from science fiction movies, there is a distinct possibility of this happening in the next few years.
However, Apple will need to address several challenges before developing a viable AR glasses solution. To begin with, the glasses need to be light enough to be worn for relatively long durations. However, limiting the size of the glasses will almost certainly ensure that they will have meager battery life. 
Apple is reportedly developing a wearable battery pack that could connect to the glasses, thereby extending its battery life, but that sounds like a cumbersome solution. In addition, Apple will need to find the right mix of hardware, chips, and software to ensure that the product is not only powerful, but also scores high on the efficiency front.
Given that major players like Google and Facebook are also interested in developing their own AR glasses, there is no denying that this product segment is something to look forward to in the future.