How To Change The Volume On Your TV Using Your Xbox Series X|S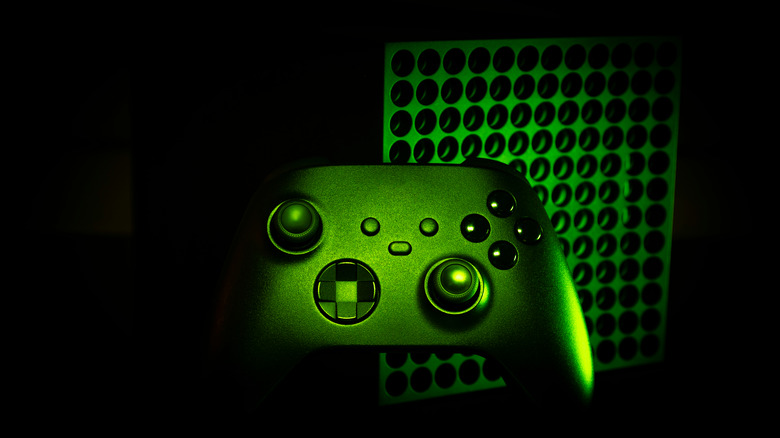 Miguel Lagoa/Shutterstock
Are you tired of constantly having to reach for a separate remote or get up from your comfortable gaming spot to adjust the volume on your TV? Imagine being able to do this without taking your hands off the controller and interrupting your gaming session.
That's exactly what you can do on the Xbox Series X and Series S. Even better: you can control the volume with your voice commands through the built-in Alexa or Google Assistant support. You can thank HDMI-CEC for the privilege, which allows your TV to communicate with all the devices connected to it.
We've already shown you how to set up HDMI-CEC to do other neat things like using your TV remote to control your Xbox. In this guide, we'll show you how to easily control your TV volume using your Xbox Series X|S. Ready to make your home entertainment setup even more intuitive and convenient? Read on for the full step-by-step instructions.
How to use volume control on Xbox Series X|S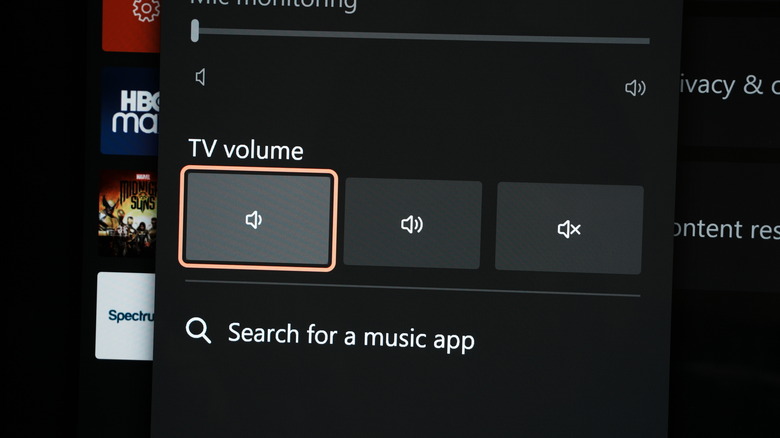 Quentyn Kennemer / SlashGear
As long as your TV supports HDMI-CEC, then setting up volume control through your Xbox Series X or Series S is pretty easy. Here's how:
First, navigate to the settings on your Xbox Series X|S, then General > TV & display options > Device control.

From here, toggle on the HDMI-CEC option.

Toggle on the option that says "Console sends volume commands."

Restart your Xbox to apply the changes.
Now, whenever you want to change your TV's volume, you can open the guide menu by tapping the Xbox button on your controller, selecting the "Audio & Music" option at the bottom of the guide, and then adjusting the TV volume up or down, or mute it altogether.
Take it a step further with voice commands, and you won't even have to lift a finger. If you want to use Alexa or Google Assistant to adjust your TV volume, that's fairly easy to set up, as well.
Open settings, then go to Devices & connections > Digital assistants.

Toggle on Enable digital assistants.

Follow the instructions on this screen to add the Xbox skill for either Google Assistant or Amazon Alexa, depending on which device and service you use.

Optionally, customize the number of steps you want your voice to adjust the volume by, ranging between 1 and 10.
Now, try saying "Hey Google" or "Alexa" and following it up with "volume up on Xbox" or "volume down on Xbox."
Not working? Make sure HDMI-CEC is turned on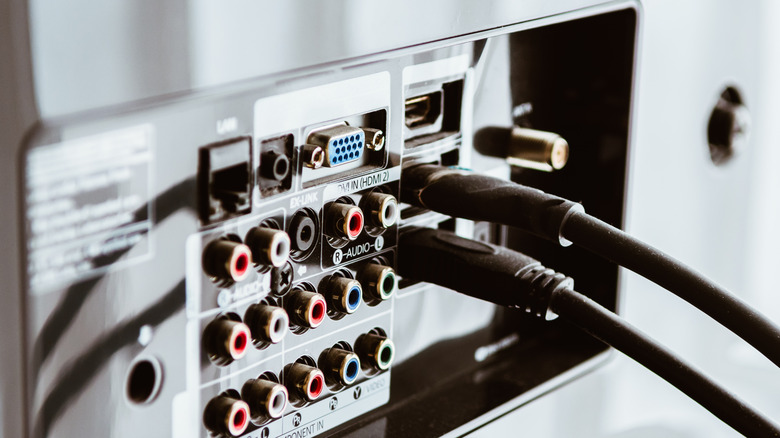 Linus Strandholm/Shutterstock
While changing your TV's volume with your Xbox Series X|S is a relatively painless and straightforward process, there are a couple of gotchas that may hold you up if you haven't done your due diligence.
The most likely is that your TV does not have HDMI-CEC (Consumer Electronics Control) enabled. To enable HDMI-CEC on your Xbox Series X|S, follow these steps:
Go to the settings on your Xbox Series X|S

Select Devices & Accessories.

Select HDMI-CEC device control.

Turn on Allow HDMI-CEC device control.
The process of enabling HDMI-CEC on your TV may vary depending on the specific brand and model. If your TV supports it, you should be able to find instructions in your manual or by searching for your model online. Most modern TVs should support this feature, but on the off chance yours doesn't, it may be time for an upgrade.