Shocking Tesla Engineer Testimony Alleges That Autopilot Video Was Staged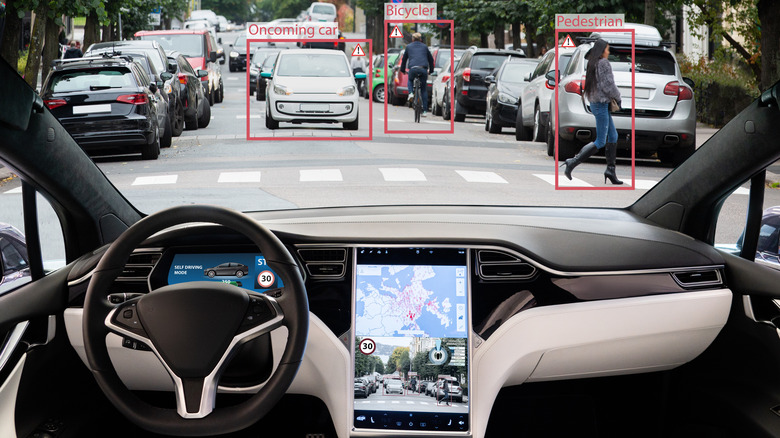 Scharfsinn/Shutterstock
Tesla's Autopilot troubles are not going away anytime soon, it seems. The latest turn of events comes in the form of court testimony from senior Tesla engineer Ashok Elluswamy, who claims that a 2016 promotional video for the automaker's Autopilot system was staged and therefore misleading (via Reuters).
Elluswamy, who was director of Autopilot software at the company, said during a deposition that the Model X shown in the video wasn't actually driving itself using the company's proprietary Autopilot tech. Notably, the testimony claims that it was at Musk's request that Tesla's team shot the "demonstration of the system's capabilities" and pushed it publicly. The core premise of Tesla's autonomous suite is that it can automatically execute tasks like braking, steering, and lane change, among other things.
However, the Tesla Model X shown in the video was reportedly moving along a pre-programmed path with 3D map schematics already fed into the systems. The video in question is still listed on Tesla's website at the time of writing, and it was even shared on Twitter by CEO Elon Musk at one point. The National Highway Traffic Safety Administration (NHTSA) launched two investigations into separate incidents last month that allegedly involved Tesla cars with driver assistance systems enabled. Additionally, video of a Tesla on Autopilot crashing and injuring nine people surfaced earlier this month.
Autopilot, allegedly with a serving of driver takeover and a crash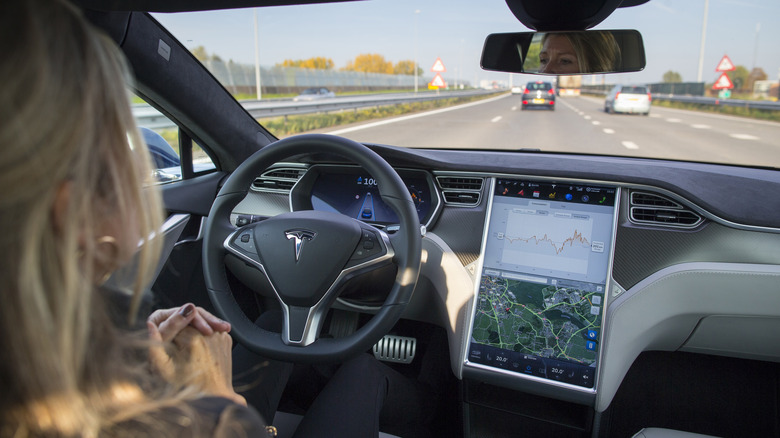 Bloomberg/Getty Images
The Tesla engineer's testimony, which was recorded for a case involving a fatal car crash involving an Apple employee in 2018, made a few other startling revelations. Elluswamy claims that during the tests, drivers had to take over on multiple occasions — in fact, one of the test cars reportedly ran into a barricade in the company's own parking space.
"The intent of the video was not to accurately portray what was available for customers in 2016," reads the transcript that was seen by Reuters, adding that the real purpose was to showcase the possibilities when the tech was truly ready for public release. Multiple experts across the globe have expressed concerns that the tech is far from ready. Notably, the Tesla engineer claimed that the depiction of Autopilot tech in the video was not an accurate representation of what was possible on a release-ready car at that time.
Elluswamy further claimed the Autopilot system could be fooled by the driver into thinking that the human behind the wheel was paying attention. To recall, Tesla says that drivers should stay vigilant when the Autopilot system is engaged, ready to take over when the need arises. Tesla cars driving on Autopilot mode have crashed into a street sweeper, hit a tractor-trailer, swerved off the road and burst into flames, steered straight into a highway barrier, and hit a man changing his car's tire on a highway in the not-too-distant past.