Can You Play GamePigeon On Android?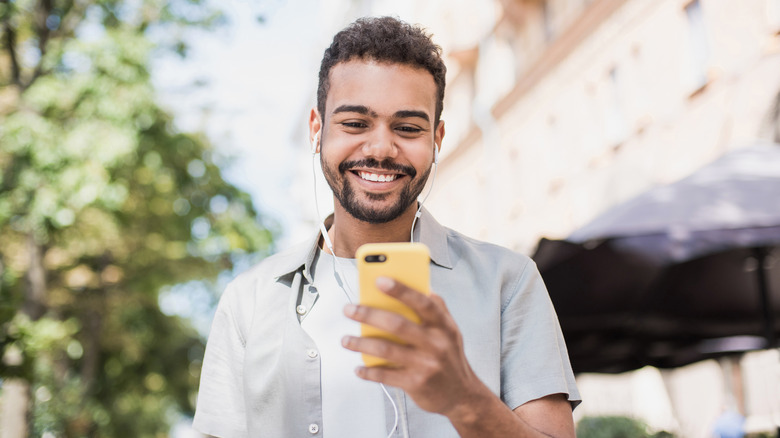 Kite_rin/Shutterstock
Android users often ask whether or not they can play GamePigeon on their devices. Unfortunately, the answer is no — GamePigeon is currently only available on Apple devices. This is because iMessage, the platform on which GamePigeon is an extension, is exclusive to Apple devices. There are no Android versions of the iMessage app or the GamePigeon extension. This applies even if Apple eventually supports RCS, an industry-standard messaging protocol that Google says would improve the Android-iOS texting experience.
But there are workarounds which, although complex and complicated, can allow Android users to access iMessage with third-party apps on their devices. You'll need a Mac running as a server, which will then relay messages from the Android device to the iPhone, and vice-versa. At the time of writing, the most popular app that claims to bring iMessage to Android, WeMessage, is down — so we weren't able to try it. But this is not surprising: Apple typically does a good job of cracking down on these kinds of bypasses.
There are several tutorials online teaching how to use WeMessage to set up iMessage on Android, but most of them seem plagiarized and the process is unclear. Regardless, apps like WeMessage pose significant privacy risks — they're a sort of middleman between the iPhone and the Android, and data theft and breaches are common in those kinds of arrangements. Also, you could crash your device or lose your data in the process.
If you want to play in-app games with a friend who uses a different OS, the safe (and hassle-free) option is to download game apps that support both Android and iOS. 
Android alternatives to GamePigeon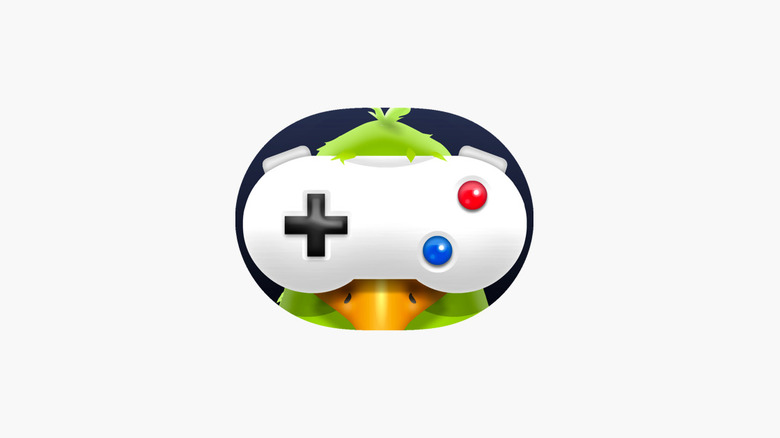 Apple/App Store
Here are some GamePigeon alternatives on which you can play a variety of fun games:
Hago: With more than a hundred free mini games, Hago is a package deal. It provides a large network of players outside your contacts list, so you can compete with players around the world. Getting started isn't as seamless as on iMessage, though — Hago is not a built-in app, so users will have to download the app, then set up accounts and add their friends manually.
Plato: Plato provides access to over 45 free minigames. Like Hago, it also allows users to match with players from a global network, but you can play with a local group of friends as well.
If you prefer closer alternatives to the games available on GamePigeon specifically, you could try these apps (heads up, they include in-game ads):
Ruzzle: Ruzzle is a multiplayer word game like GamePigeon's Word Hunt. You get a maze of random letters, and you have to find as many words as you can before the timer runs out. You can play with users outside of your contacts list, including Facebook friends, Twitter followers, and matches on Ruzzle's user network. The app is available on Android and iOS.
8 Ball Pool: This classic pool game is available on Android and iOS, and it offers a few more features than GamePigeon. You can change pool tables and cue balls, and earn coins that you can use to purchase items in the Pool Shop.