How To Find Japanese Market Games On Your Nintendo Switch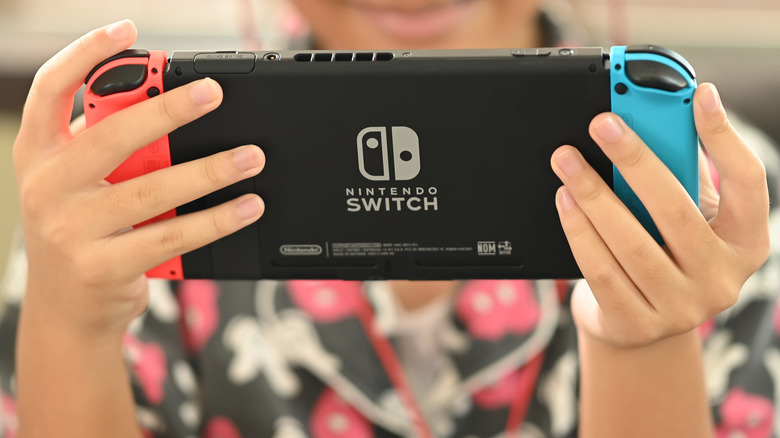 Prathankarnpap/Shutterstock
A significant downside to video gaming is that not all games come out in all countries or regions. If they do, there may be a substantial delay between launch dates. So what's a U.S.-based Switch user to do if they want to play something that only came out in Japan or isn't due out on this side of the Pacific for several more weeks (or months, or even years)?
Fortunately, there is a way to trick your Switch into thinking you're currently in Japan, get access to exclusive goodies tucked away in the Japanese eShop, and give yourself something to do while you wait for some upcoming Switch exclusives. With only a few minutes worth of setup, you'll be able to browse through Japan's library of digital Switch games as much as you want. However, buying something from it requires more consideration — and possibly additional setup.
This is because any purchases will effectively be taking place in Japan, which means your associated bank or credit card will need to work internationally. If it does, you may incur extra transaction fees every time you buy something. If you can, check with your bank or credit card company before attempting to pay for anything, or try purchasing something inexpensive so that any potential fees (if the transaction goes through) won't hit you too hard.
How to access the Japanese eShop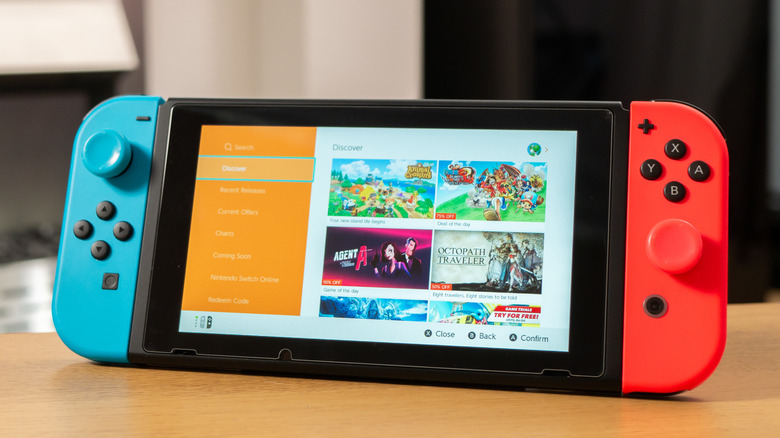 Vantage_DS/Shutterstock
Once you start, the process for getting onto the Japanese Switch eShop is pretty simple:
Create a new Nintendo Account, making sure to use a different email address than the one associated with your primary profile. The same goes for the account name — come up with something separate from your other account.
Set your "Country/region of residence" to Japan during account creation. Login to the new user account on your Switch by opening "System Settings," followed by "User," and then "Add New User." You'll be prompted to create a local user, but at the end, you can link it with a Nintendo account.
Open the eShop like you usually would but select the new user account instead of your primary. When the eShop prompts you to sign in, use the Japan-based Nintendo Account you made previously and follow the rest of the on-screen instructions.
Congratulations! Using your new user account, you can now browse through the Japanese eShop whenever you open the Switch store. Whatever you buy (assuming you're able to do so) will be accessible by all of the other user accounts on your Switch. Unlike many past and present consoles, the Nintendo Switch is region-free, so anything you download will play on a regular, unmodified system. The exception is DLC, which is sometimes locked to the Japanese account that purchased it, so maybe stick to only buying standard edition games.