Sony Reveals Project Leonardo, A PS5 Accessibility Controller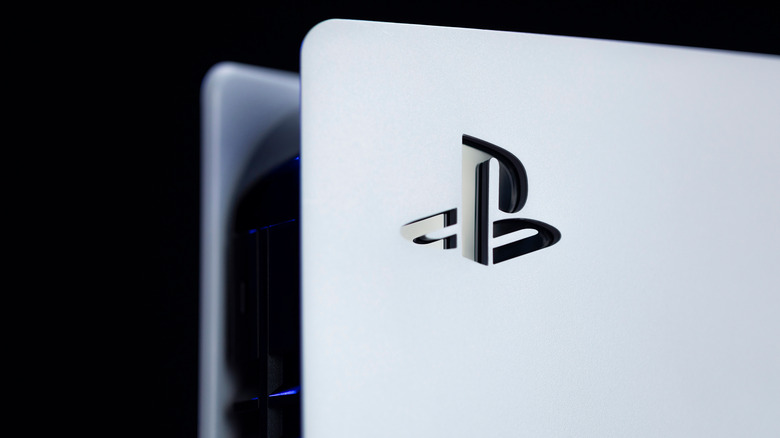 Hopix Art/Shutterstock
Microsoft has dominated the market when it comes to accessible controllers designed for gamers who have unique mobility needs. The company's Xbox Adaptive Controller managed to become a real product despite having the odds stacked against it, and the model has since earned considerable praise from users and advocates alike for its informed — and highly customizable — design. 
It's no surprise that Sony would get in on the action with its own competing product, though it is somewhat surprising that it took this many years for it to happen. Accessibility features at the software level have been a focus of Sony's for a while now, however.
Regardless, Sony has taken the wraps off Project Leonardo, the name it is using for its accessibility gaming controller effort. The announcement was made as part of Sony's CES 2023 presence, and though the controller isn't yet available, we have gotten a look at the device and a bunch of key details about it. As expected, Sony says it collaborated with experts and players alike when designing Project Leonardo, though it also notes that the final design may end up different than what we're currently seeing.
Leonardo is Sony's answer to the Xbox Adaptive Controller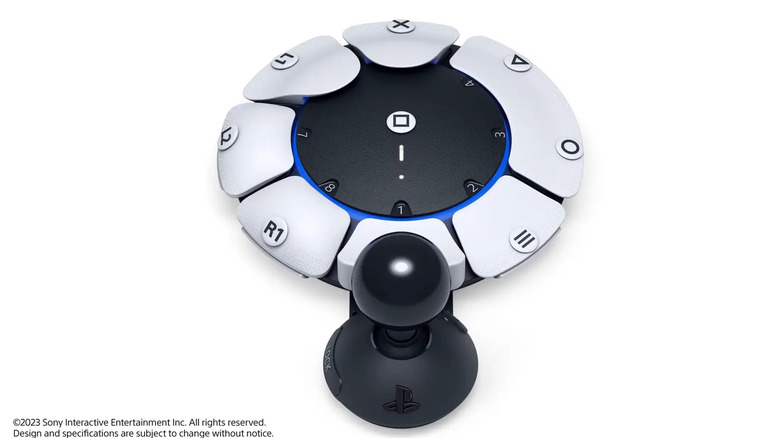 Sony
To be clear, Project Leonardo is a codename — the actual controller, which is being designed for the PlayStation 5 console, will ship with a different name, though we don't yet know what that'll be. What we do know is that Sony is pressing forward with a highly customizable design in mind, noting as part of its announcement that the product will be usable out of the box and with third-party accessories.
The design, which is circular in nature based on the images Sony has shared thus far, presents some expected design elements: the small buttons clustered together on the regular controller have been transformed into large buttons spread around in a ring formation, the joysticks now exist as two separate components so that they can be placed farther apart, and there's the option of a large knob design for the joysticks that may be easier for some gamers to grasp.
According to Sony, the Project Leonardo controller will be shipped as a kit that includes the various elements users need for customizing the setup. On the software side of things, the Leonardo and PS5 combo will allow users to remap the buttons and save controller profiles. The controller will be usable in arrangement with the DualSense for different types of gameplay and needs, and there's a 3.5mm audio jack for using a headset. Other details, including price and availability, aren't yet available, as Sony says the project is still underway and the controller is still being developed.