EU Slaps Meta With $414m Fine And Big Advertising Changes May Follow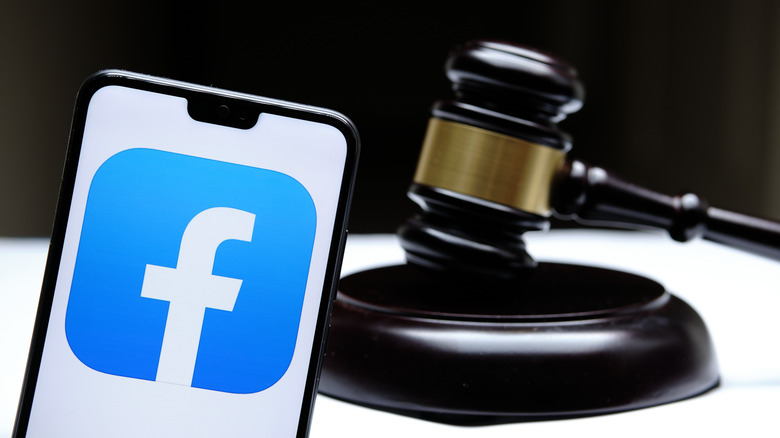 Ascannio/Shutterstock
Meta, the parent company of Facebook, Instagram, and WhatsApp among others, is facing a new regulatory challenge in the European Union. The company has repeatedly faced legal challenges in its history and has been at the forefront of debates on hot-button issues like privacy, data security, and user rights in digital spaces.
Many of those issues have played out internally. Meta has previously taken steps to deal with major issues like harassment and doxing without external regulators having to step in. Arguably Meta's biggest issue, however, is data security. Facebook in particular has a complex relationship with user data and personalized content that has at times strayed into legally questionable territory.
As of January 4, 2023, Meta has been hit with its potentially most significant legal penalty to date. Courts in the European Union have ruled that some of Facebook's data collection practices violate the rights of EU citizens. The ruling comes with a major fine and large changes to Meta's business model may follow.
Old problems meet new regulations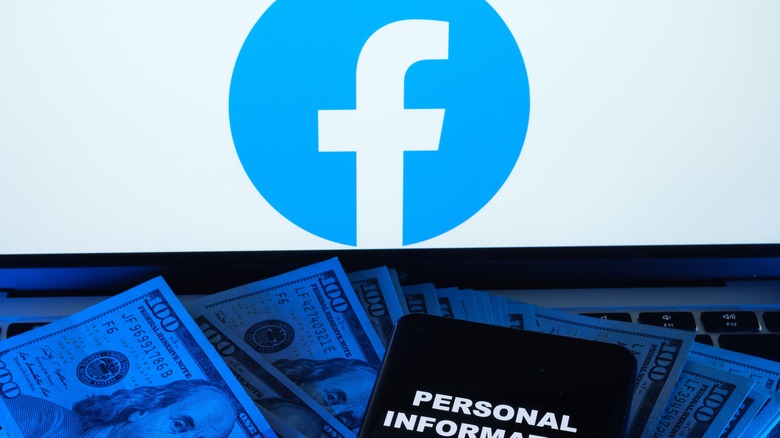 mundissima/Shutterstock
The European Union has a history of aggressive legal action to protect the privacy and rights of its citizens. EU legislation has notably impacted Twitter since Elon Musk's acquisition of the social media giant. Now, after a long investigation, they've has levied a 390 million Euro fine — over $413 million — against Meta for what it calls illegal and exploitative advertising practices (via New York Times).
Facebook in particular has been found to have violated the General Data Protection Regulation. The GDPR is a wide-ranging law intended to protect sensitive information belonging to EU citizens from being exploited by predatory corporations. Courts found that Meta's approach to collecting data through Facebook was unacceptably invasive. Specifically, prosecutors took exception to Meta incorporating consent for data extraction that was then used for personalized ads into Facebook's Terms of Service. The courts construed that as a de facto requirement, forcing Facebook users to hand over sensitive data in order to use the service.
The EU is a major marketplace for Meta. According to Statista, over 410 million of Facebook's 2.9 billion monthly active users live in Europe. Obviously, Meta would prefer not to lose roughly one-sixth of Facebook's business. At the same time, collecting user data is Facebook's business model. Meta and Facebook founder Mark Zuckerberg has made billions selling personal information to advertisers. Meta will need to make a major decision regarding Facebook's advertising strategy in the coming months.