Analysts Suggest Apple Will Release New Budget Focused 'AirPods Lite'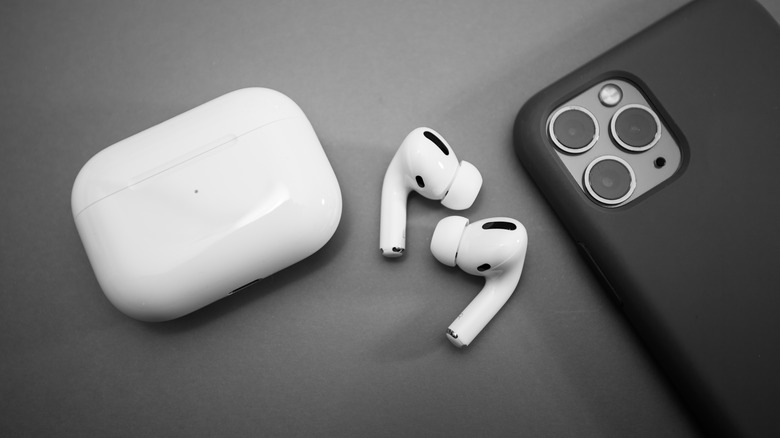 Hadrian/Shutterstock
We may receive a commission on purchases made from links.
It seems that Apple may be trying to make the AirPods more accessible by releasing a new version of its flagship wireless earbuds. While Apple's AirPods are wildly popular, they're not exactly cheap — at least, not if you compare them to similar wireless earphones. Some buyers remain loyal to Apple and still buy the AirPods, but others might wish to spend less. If Apple wants to win the hearts of those customers, the latest juicy Apple rumor tells us that the tech giant might be on the right track.
In September 2022, Apple released the second-generation AirPods Pro, which arrived with a $249 price tag, and cost $239 at the time of writing. We've had the chance to review the AirPods Pro, and were impressed that Apple has certainly managed to bring some generational improvements to these earbuds. With near-perfect Active Noise Cancellation (ANC), excellent audio quality, and respectable battery life, the 2022 AirPods Pro certainly have a lot to offer. However, the $239 price is enough to put some people off regardless of the performance.
For those who prefer not to spend so much money on a pair of earphones (which some people end up having to buy more than once if they lose them), Apple is still selling regular AirPods 3 for $169, while the AirPods 2 cost $129. Needless to say, Apple's competition has plenty of wireless earbuds to offer at much lower prices, which is why Apple might be gearing up to release "AirPods Lite."
Apple may want to appeal to mainstream users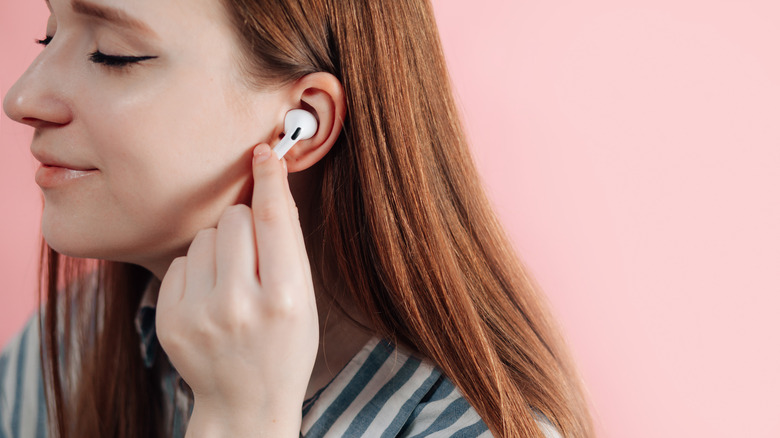 Ivan_Shenets/Shutterstock
The latest Apple AirPods news comes not from Apple itself, but from a leak by a well-informed analyst — Jeff Pu of Haitong International Tech Research (via 9to5Mac). The analyst talked about the possibility of Apple working on "AirPods Lite," a product that would help it break into the mainstream market and steal some business from competitors that charge lower prices for wireless buds.
According to Jeff Pu, the demand for AirPods is not on the rise — instead, it's most likely going to drop this year. Shipments of new Apple AirPods are expected to reduce drastically, going down from 73 million units shipped in 2022 to 63 million this year. Seeing as Apple may not be releasing new AirPods this year, there may be no new product hype to drive up some extra sales. Combined with the rather steep prices, some customers might turn away from Apple. Assuming the report proves to be true, they might also come running right back soon enough.
As per the note, Apple is working on "AirPods Lite," which Pu says will be a "lower priced product." Seeing as the cheapest AirPods currently cost around $129, this could put the price of these alleged Lite earphones at $100 or less. It's unclear what kind of features we could expect from them, though, or even when they'll release. One thing is for sure — if Apple releases these earbuds, there will likely be a market for them, especially if the price is kept reasonable.