Apple Music Sing Launches To Scratch That Karaoke Itch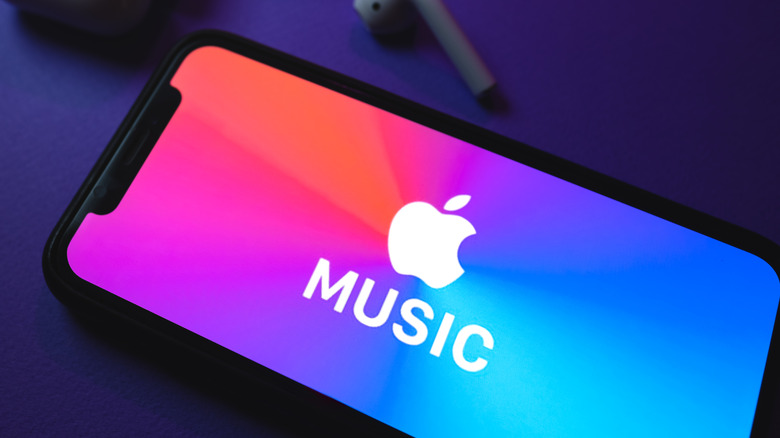 nikkimeel/Shutterstock
There are some songs that are impossible not to sing along to, so much so that YouTube is filled with challenge videos that dare you not to sing or dance while these iconic tunes play. What if, instead of trying not to sing, you'd let yourself sing out loud as much as you like? It appears that Apple supports that notion because it has just launched Apple Music Sing, all with the purpose of increasing your passion for karaoke.
Apple Music has a vast catalog of songs, and we're not exaggerating. It has recently celebrated reaching 100 million songs available on the service, so there are plenty of options for you to sing along to. Much like its rival Spotify, Apple Music also supports downloading your favorite tracks in order to play them when you don't have internet access. Aside from straight-up songs and playlists, users can enjoy live radio stations, podcasts, and more.
The cheapest plan, called Apple Music Voice, costs just $4.99 per month, but it's fairly limited compared to the Student, Individual, and Family plans, which cost $5.99, $10.99, and $16.99 per month, respectively. One of the fun perks of Apple Music is that a lot of the songs come with built-in lyrics, sparing you that Google search and letting you view the lyrics right in the app. Now, Apple is taking that feature to the next level.
Sing solo or in a duet, all in the Apple Music app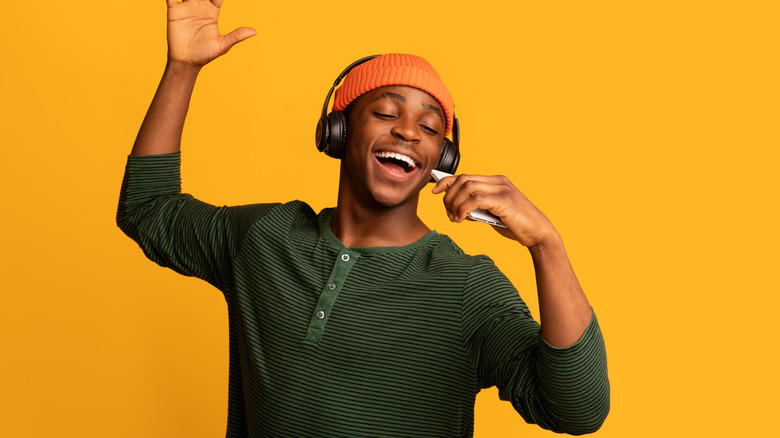 Prostock-studio/Shutterstock
Apple introduced Apple Music Sing in a blog post, talking about the benefits of this new tech. Apple Music Sing will offer up various options that make singing along much easier than before, complete with real-time lyrics, adjustable vocals, and the ability to sing with a friend. The feature is going to be available starting in December 2022, and you'll be able to try it out as long as you have an iPhone, iPad, or an Apple TV 4K. Of course, you'll also need an Apple Music subscription.
It's unclear how many songs will be available right away, but Apple does tease that it will be "millions," so there's a huge chance that all of your favorites will make an appearance. Using Apple Music Sing, you can adjust the vocals in the song to either sing along with the original artist or take the reins and become the main singer. You can do background or main vocals, and the app will make it simpler to determine which lyrics are which. Lyrics will appear in real-time in tune with the music, just like they would in a good old karaoke machine. If the song has multiple vocalists, they'll be shown on opposite sides of the screen with separate lyrics, so you can always invite a friend over to sing along.
To make the most of this new feature, Apple will be bringing 50 dedicated companion playlists packed full of the world's most irresistible songs. With the holidays right around the corner, we have no doubt that "All I Want for Christmas Is You" will be making the cut. While waiting for the new feature, don't forget to check out your Apple Music Replay 2022.