Apple Music Replay 2022 Is Now Live With A Fresh Redesign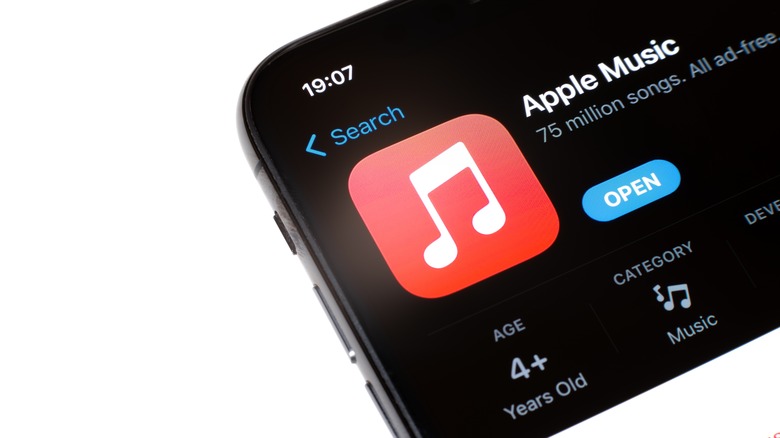 DVKi/Shutterstock
Starting in Nov. 2019, Apple began to offer a Replay service for its Music users to reminisce and take stock of their music taste and listening traits for the past year. For those unaware, the feature was modeled around a similar offering from one of Apple's chief rivals — Spotify. However, while Spotify called its service "Spotify Wrapped," Apple chose to name its service "Apple Music Replay." Since the inaugural edition in 2019, Apple has had two successive editions of Apple Music Replay in 2020 and 2021.
While the objective and features of Apple Music Replay and Spotify's "Wrapped" are somewhat similar, they also have their share of differences. While Spotify promotes "Wrapped" as a primarily year-end service, Apple Music Replay — despite being mostly talked about at the end of each year — is accessible to users all through the year. In fact, data showcased on Apple Music Replay is regularly updated and is accessible to users via a dedicated website.
However, a major complaint with Music Replay was that its previous editions were limited in scope compared to Spotify's offering. Apple seems to be in the mood to change that around with the 2022 edition of Apple Music Replay.
A revamped Apple Music Replay experience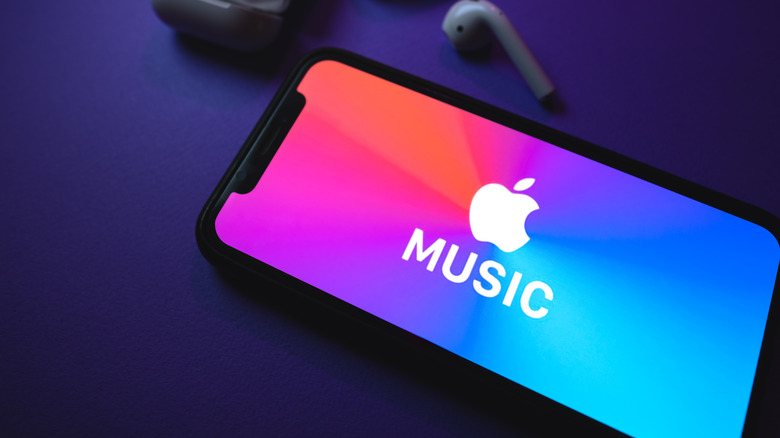 nikkimeel/Shutterstock
In a press release announcing the launch of Apple Music Replay 2022, the company confirmed that it was giving this feature a significant design overhaul this year — primarily adding support for Instagram-Stories-inspired personalized highlight reel. In addition, the feature now allows users to check if they are a "Superfan" by helping them find out if they are among the top listeners of their favorite artists. The revamped Apple Music Replay Experience for 2022 also lets users track their top songs, albums, genres, and artists with the help of attractive, easy-to-read graphics.
In addition to the visual changes, Apple Music Replay has added support for songs in new languages and genres. Once users open the Music Replay page, the first thing they will see is the aforementioned personalized highlight reel that showcases the amount of time (in minutes) they have spent listening to Apple Music over the past 11 months. Subsequent reels also showcase similar data surrounding their favorite songs, artists, and top genres of the year. The page also includes details of the user's top ten songs, artists, and top five playlists.
Apple confirmed that the revamped Apple Music Replay page will be continuously updated with data until Dec. 31, following which time, the page will be modified with data from 2023. The company also confirmed that all the insights showcased as reels are optimized to be shared among family and friends across most social networking platforms. In addition to new features with Music Replay, the company also released its year-end charts that include the most popular songs of 2022.