Mass Shipments Of Apple's AR Headset May Be Delayed Over Software Issues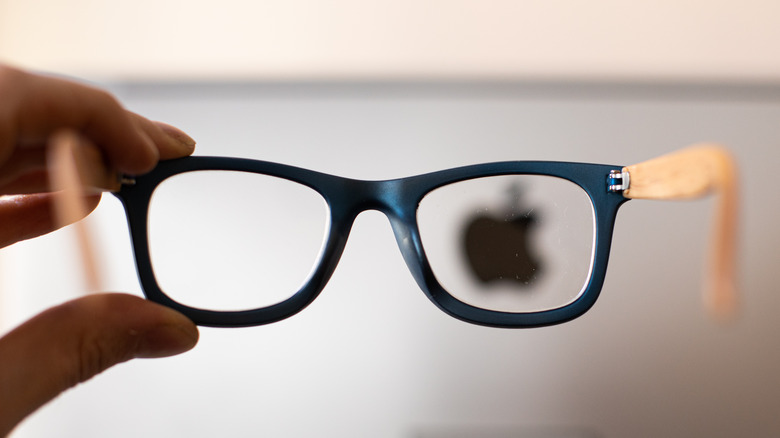 Girts Ragelis/Shutterstock
Assuming previous leaks about Apple's headset launch plans were accurate, it seems the company may have to ship the bulk of its new product at least a few months later than planned. That's according to popular and often-accurate analyst Ming-Chi Kuo, who recently took to Twitter to share updated information in a tweet thread. We've been hearing about Apple's mixed-reality headset plans for quite some time, and after multiple alleged setbacks, all signs point toward the company being closer than ever to launching the anticipated product.
As is often the case with Apple, insiders claim the headset won't be cheap, and that's not surprising in light of the leaked specs associated with the product. The model will reportedly pack the company's M1 Pro chip, putting it at the same level as a Mac in terms of power, and that will allegedly be joined by a pair of 8K displays — and, of note, up to around a $3,000 price tag. The model was previously rumored to launch in 2020, making it one of many projects delayed due to the pandemic. More recent reports have put shipments in early 2023, but now that may have changed, too.
Buggy software may force Apple to delay most headset shipments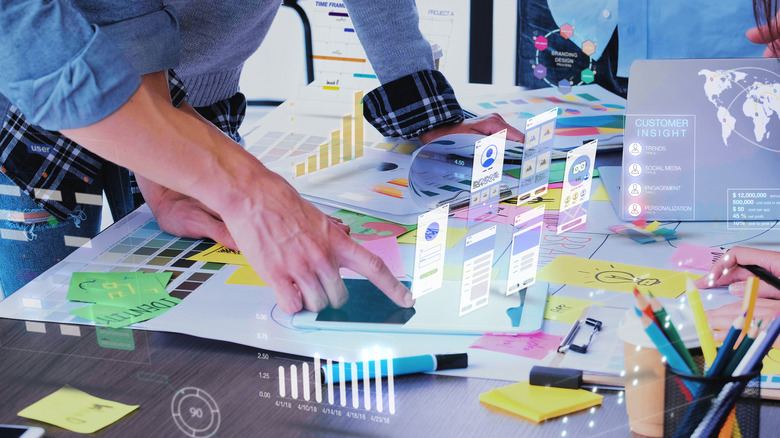 wee dezign/Shutterstock
In a tweet thread published on December 4, Ming-Chi Kuo claimed that a software-related problem has potentially pushed Apple's headset launch into the second half of 2023, an update over the previously anticipated second quarter launch. That would represent a delay of only a few months, at best, which means we're still not far off from finally getting a look at the fabled product — that look just may happen closer to Christmas than Easter. The analyst notes in his tweet thread that this new estimate is for mass shipments of the device, and Kuo speculates that we may still see some units arrive earlier in the year.
(2/8)
我最新的調查指出,Apple MR頭戴裝置的大量出貨時程,因為軟體相關議題可能會遞延到2H23 (vs. 先前預估的2Q23)。零組件大量出貨時程可能依舊是1H23/2Q23,但因終端產品的大量出貨時程推遲,故2023年Apple MR頭戴裝置的出貨預估可能將低於50萬部,低於市場共識的80-120萬部。

— 郭明錤 (Ming-Chi Kuo) (@mingchikuo) December 4, 2022
On December 1, Bloomberg's Mark Gurman claimed that the software that'll be installed on Apple's headset received a name change, switching from the popularly-cited realityOS to a new moniker called xrOS. In this case, the XR would stand for extended reality, which is another name for what many people call mixed reality or augmented reality. This operating system will likely provide users with access to Apple's own services like Siri and iMessage, as well as everything from 3D movies to the company's own take on the metaverse. The nature of these alleged software issues remains unclear, however.