Spotify CEO Joins Elon Musk In Roasting Apple's Policies On Twitter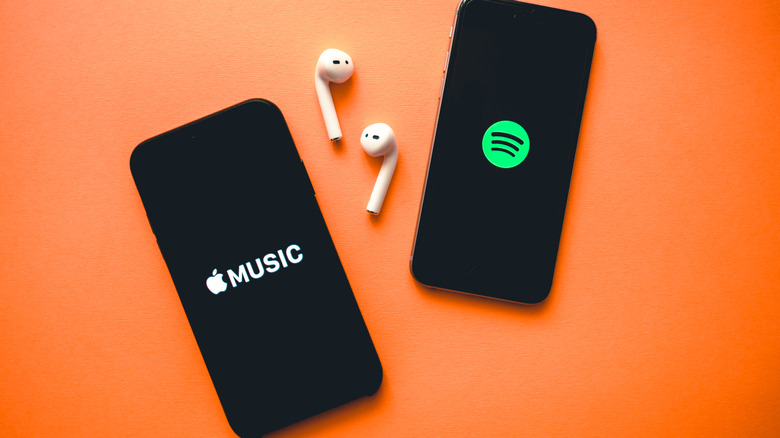 nikkimeel/Shutterstock
Spotify's CEO has joined Elon Musk and several other business owners in speaking out about Apple's business practices. 
Prior to Spotify's reminder, Musk seemingly went to war with Apple over rumors it was considering removing Twitter from its app store due to Musk's free speech policies, and his objection to the 30% "Apple Tax" placed on all app store purchases. Musk even went as far as to say he would make his own phone if Twitter was removed from Apple and Google banned Twitter from their app stores. Apple had also allegedly pulled all advertising from Twitter in North America following Musk's takeover. As bad as things looked, there seems to be peace for now. Musk recently met with Apple CEO Tim Cook and described the meeting as a "good conversation." He also claims Cook has confirmed Apple never considered removing Twitter from its App Store.
Crypto-exchange company Coinbase has also complained about Apple's demands that a feature allowing users to add NFTs to their wallets be removed from its app. Coinbase has accused the tech giant of unreasonably interfering in its business. Complaints against Apple's App-related business practices are nothing new. Games developer Epic Games even took the fruit-logoed company to court over it. 
Another business to call out Apple long before Musk took over at Twitter was Spotify. CEO Daniel Ek took to Twitter to highlight a Spotify blog post he made four years ago, calling out "Apple's anticompetitive practices."
Spotify called Apple out a long time ago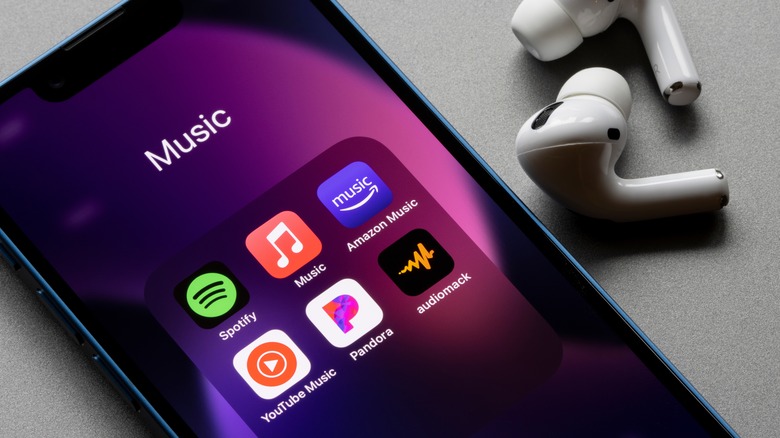 Tada Images/Shutterstock
Daniel Ek, the CEO of Spotify, has used the recent round of Apple criticism to highlight a blog post he made four years ago. In a tweet, Ek said "Four years ago, we filed a complaint detailing Apple's anticompetitive practices. Some context." The blog post centered on a complaint Spotify filed with the European Commission regarding rules Apple had implemented in its App Store, which "purposely limit choice and stifle innovation at the expense of the user experience." 
The complaint, and subsequent blog post, essentially accused Apple of treating the apps it hosted as competition and unfairly disadvantaging them. It referred to the 30% "Apple Tax" on digital services, and says that if they paid, it would force Spotify to raise prices well above Apple's own music service, which is one of their direct competitors.
Refusal to pay the "Apple Tax" allegedly results in the tech giant imposing a "series of technical and experience-limiting restrictions," which limits a company's ability to communicate with customers, blocking updates, and locking them out of Apple's other services — including the ones used for smart homes. The EC complaint also included a number of suggestions on how the playing field could be leveled: Including giving customers a choice of payment systems instead of "locking them in" to Apple's, as well as subjecting all apps to the same set of rules and restrictions — even those Apple creates in house like Apple Music. 
Finally, the Spotify CEO wanted Apple to not have any control of communications between third-party companies and their users, nor be able to place "unfair restrictions" on marketing and promotions. As a result of the complaint, Apple is currently facing a series of antitrust charges in Europe.