iPhone 14's Satellite SOS Feature Turns Savior For Stranded Alaska Man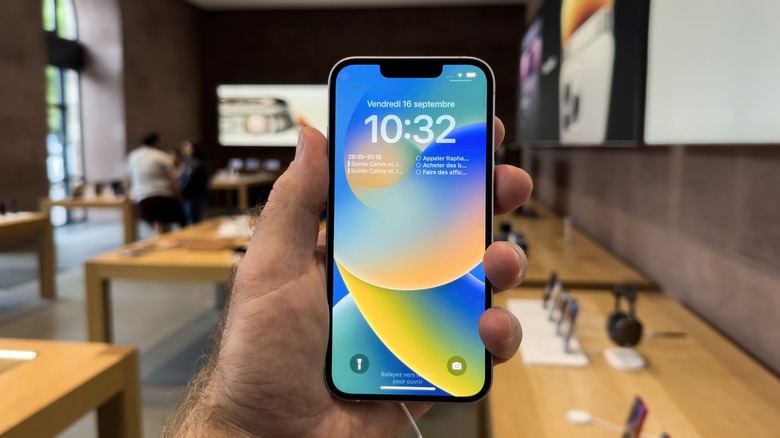 Hadrian/Shutterstock
While the latest generation of iPhone 14's are largely considered an incremental upgrade over its immediate predecessors, it did come with a handful of features exclusive to them. Among the first of these features was the iPhone 14's newfound capability to send SOS text messages via satellite to alert emergency services. The feature is designed to work in areas without cellular or Wi-Fi connectivity — leaving satellites as the only form of communication left. While it took Apple a couple of months to activate this SOS feature on all iPhones, as of December 2022, Apple's satellite-based emergency SOS service is active across most of North America and select parts of Europe.
Because of the potential life-saving capabilities of this feature, Apple talked at length about this feature during the September launch event for the iPhone 14 lineup. A little over three months since the launch of the iPhone 14, we have the first confirmed report, according to BGR, of the satellite-based emergency SOS feature saving a person's life. The incident happened in the early hours of December 1 in the Alaskan wilderness, and has been confirmed by the Alaska Department Of Public Safety as well.
How an iPhone 14 saved the stranded man from the Alaskan wilderness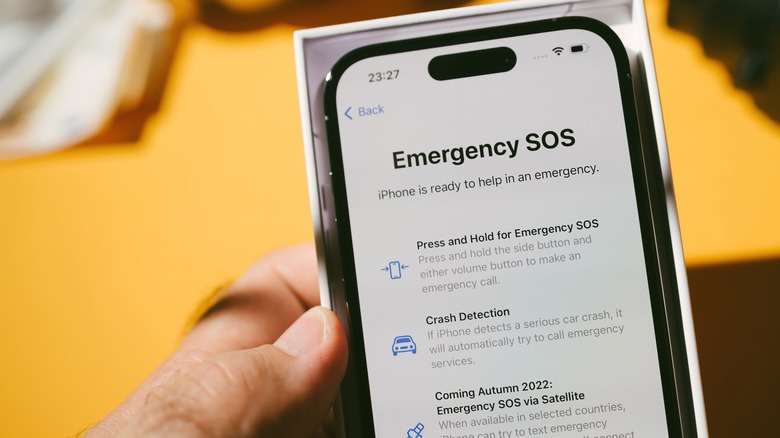 Hadrian/Shutterstock
A press note issued by State Troopers from the Alaska Department Of Public Safety confirms that the incident occurred at a location known as Nimiuk Point in the wee hours of December 1, 2022. At around 2 a.m. local time, state troopers received an emergency SOS text message sent using Apple's satellite-based Emergency SOS system. It would be later known that the SOS was sent by an adult male who became stranded in the area while traveling on his snowmobile between the towns of Noorvik to Kotzebue.
After State Troopers received the SOS message, they worked with Apple's Emergency Response Center, local rescue teams, and the Northwest Arctic Borough Search and Rescue Coordinator (NWAB SAR) to launch a rescue operation. Thanks to the accurate GPS location transmitted by the iPhone, a volunteer search team could locate the stranded individual without too much delay. The agency confirmed that the individual was unharmed and that he was safely transported to the town of Kotzebue. The identity of the stranded individual has not been revealed.
While this is arguably the first known case of Apple's satellite-based emergency SOS system saving a life, there have been several instances of the ECG heart sensors on Apple Watch models saving the lives of people as well.