Elon Musk Bans Kanye West From Twitter After Swastika Post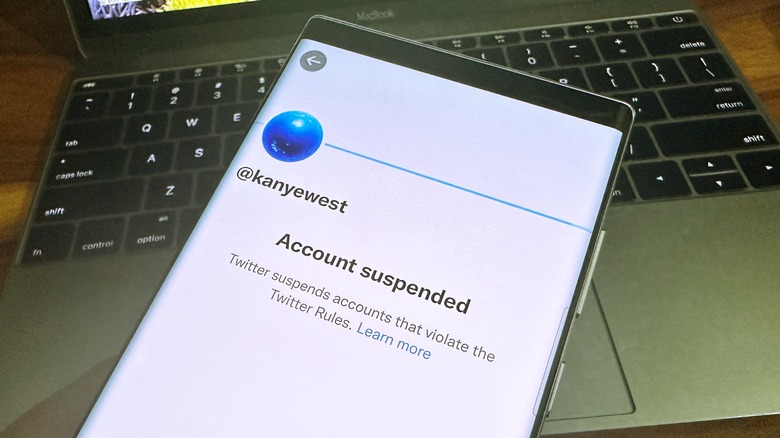 Kanye West is off Twitter again. Twitter has suspended his account for an unspecified duration for violating policies that prohibit "incitement to violence." To recall, Twitter cited a similar reason when it handed a permanent ban to former President Donald Trump over two controversial tweets following the Capitol Hill riots last year.
Earlier this week, West appeared on the Infowars show with conspiracy theorist Alex Jones. Among other things, West talked about his admiration for Nazi leader Adolf Hitler and again vented his anger against what he calls "Jewish media." The interview has been widely criticized for its blatant anti-Semitic tone and the absolutely unhinged behavior of West.
West is no stranger to controversy, though. In October, Twitter temporarily suspended his account over problematic remarks of the same kind that he discussed on Jones' show. However, he was soon welcomed back on the platform, alongside a few other controversial personalities like Trump, internet provocateur Andrew Tate, and academic Jordan Peterson. As for Jones, he remains banned on Twitter, and Musk himself has confirmed that he won't be back on the platform anytime soon.
West goes south of sanity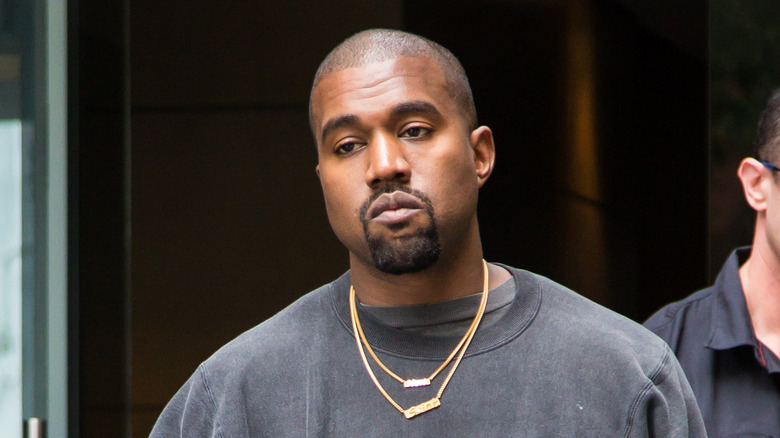 Liam Goodner/Shutterstock
West's latest suspension isn't really surprising, but it appears that Musk tried to talk some sense into him before his account was suspended. Responding to a tweet, Musk wrote that he tried his best, but West again "violated our rule against incitement to violence. Account will be suspended." Investor Jason Calacanis, who is currently helping Musk run things at Twitter in an undisclosed role, tweeted that "rules are rules."
Before his suspension, West shared a viral image of a shirtless Elon Musk on a boat and wrote that he wants the now-deleted post to be his last tweet. In response to West's tweet, Musk wrote that the rap mogul's "account is being suspended for incitement to violence, not an unflattering pic of me." Twitter hasn't clarified what was the exact tweet that prompted the disciplinary action, but screenshots circulating on the web suggest that he tweeted an image of a Swastika — a symbol associated with Nazism — sketched inside the Star of David, a symbol which is sacred to Judaism.
West's problematic behavior has forced multiple high-paying brands like Adidas to cancel their business deals with the rapper. Just a day ago, it was reported that West will no longer purchase conservative social media platform Parler. Parler's parent company announced in October that West would acquire Parler to create an un-cancelable social media platform.