Tesla Model 3 Refresh Details Leak: What We Know About Project 'Highland'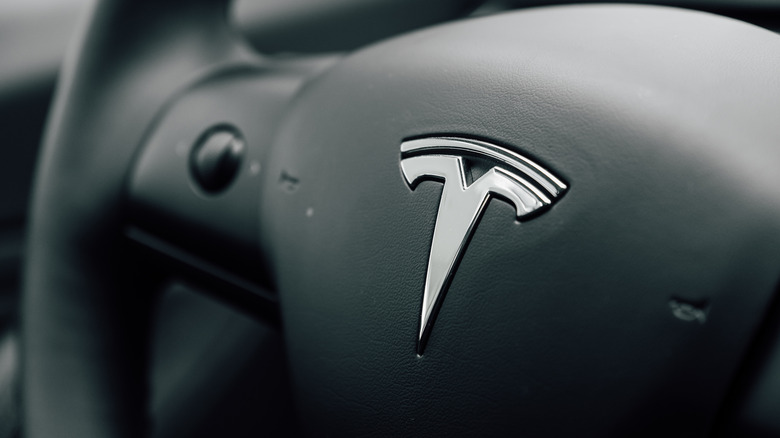 Christopher Lyzcen/Shutterstock
As the brand's first "entry-level" model, the Tesla Model 3 was a big deal for Tesla back when it was released to the wild in 2017. While the Tesla Model S and Model X are six-figure vehicles and capable of some impressive speed-related feats, the Model S gave many people their first taste of EV ownership if they wanted something a little bigger than a Nissan Leaf or Chevy Bolt. Initially, the price was touted to be around $35,000 before any extras were tacked on. That base price pretty quickly went up after launch — A bone-stock Model 3 costs $40,390 according to Tesla's website, and the Model 3 Performance with all-wheel drive costs $56,390.
Regardless of price changes, the Model 3 hasn't changed a lot since it debuted a few years ago. Tesla seems to have figured out at least some of its delivery and manufacturing problems that plagued early production, but the Model has remained more or less the same car over the years, at least visually. That is until a leak from Reuters clued that Tesla may be getting the now ubiquitous Model 3 ready for a much-needed refresh.
The Model 3's makeover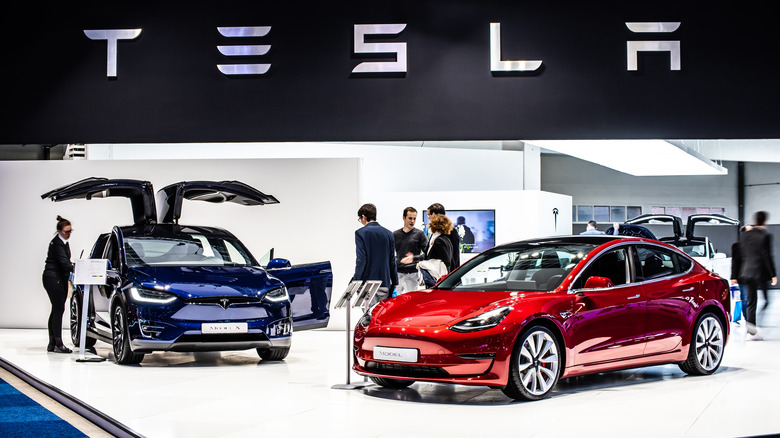 Grzegorz Czapski/Shutterstock
Called project "Highland" the new, as yet unreleased, Model 3 will seek to minimize the interior and model itself more after the styling of the Model S, according to Reuters. The Tesla Model S's recent refresh relegated most interior buttons to the center-mounted infotainment display and added a yoke steering "wheel." The sources of the leak claim that the redesign will streamline the production of the car and make it generally easier to build. They have also said that the new Model 3 will be produced in both Tesla's Shanghai plant and the factory in Fremont, California, sometime in late 2023. 
It's still unknown whether or not the change will update the electric motors that power the Model 3 or if there will be any sizable bumps in range or overall performance. As of now, the contents of the leak focused on the already minimal interior style of the Model 3 and removing or simplifying components that make the car more complex and costly to produce. 
Whatever the changes end up being, Tesla will need to make the Model 3 a game changer in order to keep up with the ever-increasing wave of EVs in today's market.