PlayStation 6 Won't Be Here Until 2027 At The Earliest, According To Sony Documents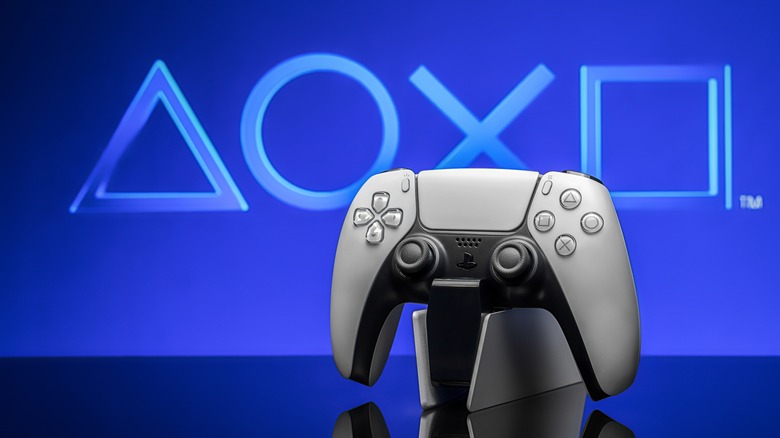 SolidMaks/Shutterstock
If you're wondering how much time you have to enjoy this generation of console gaming, Sony might have dropped a rare hint. According to a leaked document discussing Sony's uncertainty about its ongoing access to the "Call of Duty" franchise, it was revealed that the company fears it will lose its contractual right to publish games from the first-person shooter series on PlayStation consoles by the time the next console generation arrives.
Reading between the lines, you could surmise that we won't see the next PlayStation console — which we might guess could be called PlayStation 6 — until 2027 at the earliest. This is because that's the year Activision-Blizzard's standing publishing contract with Sony will expire. Given that Microsoft now tentatively owns the development conglomerate and all of its IPs (Microsoft confirmed early on that it would honor all prior obligations), Sony is considering the possibility that its rival could yank the rug from beneath it as a result of the perpetual "console war" between the two, thus initiating this anticompetitive complaint to U.K. authorities in an attempt to block the sale altogether.
Seven years sounds about right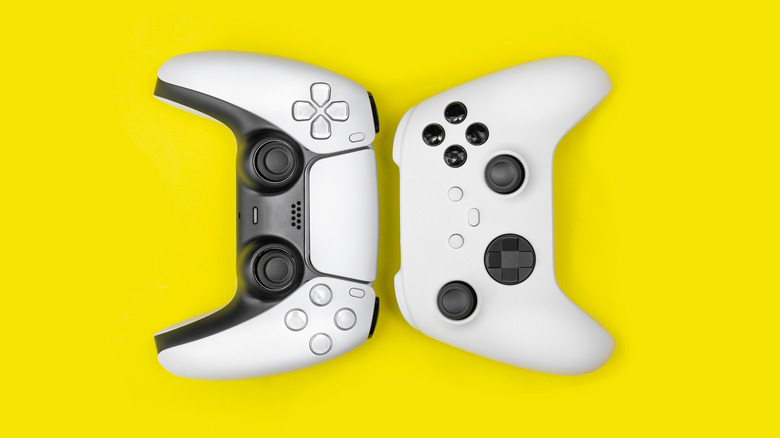 Miguel Lagoa/Shutterstock
Thinking 2027 feels a little too soon for a new console? Actually, seven-year gaps have become standard over the last few generations. Nintendo has been the only outlier. It needed a swift departure from the maligned Wii U in order to make way for the much more successful Nintendo Switch. The Xbox 360 released in 2005, and the PlayStation 3 and Nintendo Wii just a year later. Then, we got the Wii U in 2012, and Xbox One and PlayStation 4 followed in 2013. The Xbox Series X|S and PlayStation 5 both released in 2020. It's important to remember that each of the prior generations received support for many years after their respective replacements arrived.
While this trend will likely hold up, some are hoping that the current console generation lasts even longer, especially considering that, now two years in, there haven't been many AAA games released for either console that weren't also available on prior generation systems. We're likely to see a mid-generation refresh for all of these consoles well before 2027, and with Microsoft going all in on cross-generation compatibility and support, don't be surprised if it tries to push another year or two past the norm.
Will PlayStation lose Call of Duty?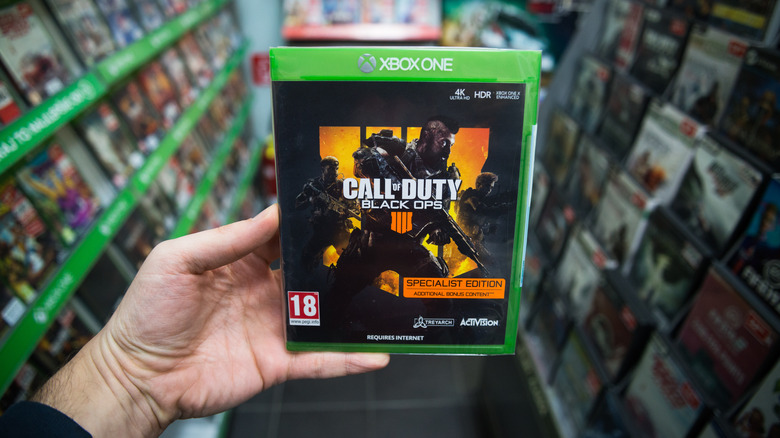 Pe3k/Shutterstock
Following Microsoft's spree of studio acquisitions, Xbox figurehead Phil Spencer has repeatedly gone on the record to suggest the company wouldn't haphazardly hoard its new glut of IPs from PlayStation gamers, though there has never been a purely definitive or contractually-binding statement either way. For what it's worth, Microsoft has been historically open to working with its competitors. "Minecraft" titles have been fully available on PlayStation even after the company acquired developer Mojang, for instance. And it has committed to continued support for current service titles like Fallout 76 and Destiny 2.
On the reverse, Sony has been open to publishing certain games on Windows-based PCs, and we even have a Sony title on Xbox at last in "MLB The Show," though that was at the behest of Major League Baseball's big wigs. Still, Many gamers are skeptical as Microsoft decided to make Bethesda's next blockbuster release, "Starfield," an Xbox-exclusive title (though it never promised anything to the contrary). Spencer continues to suggest Microsoft won't rob PlayStation gamers of their most beloved franchises — beyond "Call of Duty," many are watching the "Elder Scrolls 6" situation with bated breath, but it's anyone's guess what happens by the time another five years roll off the calendar.