Honor Magic Vs Gives Samsung's Galaxy Fold Some Flexible Competition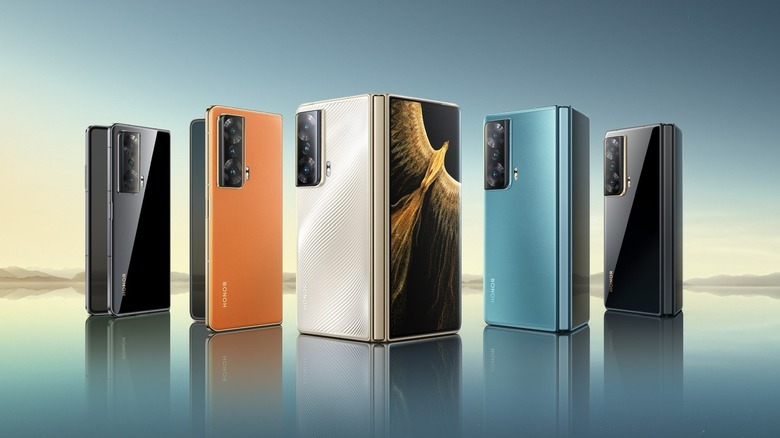 Honor has today launched its latest foldable phone in China, and this one actually looks like a more polished device of its kind compared to Samsung's acclaimed Galaxy Z Fold series. Before we get into the specs comparison, it's worth celebrating the impressive engineering achievements that Honor has managed to cram into its device. 
Starting with the design, the Honor Magic Vs is just 12.99mm across when folded, compared to the 15.8mm thickness of the Samsung Galaxy Z Fold 4. Another notable achievement is the Honor foldable's gapless design. The company claims that when the Magic Vs is shut fold, there is no gap between either half of the phone. Samsung's foldables haven't been able to figure that out across four generations of its book-style and clamshell phones.
Going a step further, Honor says that despite a gapless design, there is no screen crease to be seen on the Honor Vs screen, which is again quite a monumental achievement given the notoriously fragile nature of foldable screens. Over at the back, the number components in the all-crucial hinge mechanism have gone from 94 to just 4, but Honor says it didn't have to sacrifice the strength and longevity while simplifying the engineering underneath. Samsung claims that the Galaxy Z Fold 4 can survive 2,000 folding cycles, but Honor has just doubled up on that as well, with a claimed durability worth 400,000 folds for the Magic Vs smartphone.
Stunning looks, powerful innards, and great pricing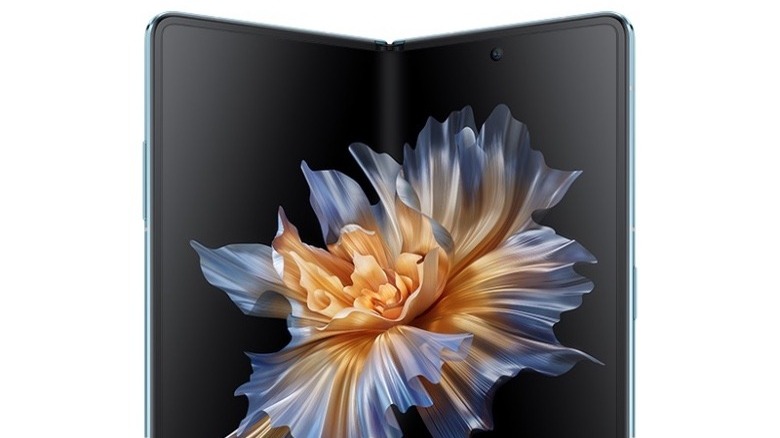 The build is also quite sturdy, and the design stands out. Honor claims to have employed "single-piece casting processing technology" and "aerospace-grade materials" for the Honor Vs. The company is offering its phone in black, cyan, and an eye-catching orange trim that appears to flaunt a faux-leather finish on the back, with gold accents on the side.
Coming to the innards, Honor has armed the Magic Vs with Qualcomm's top-tier Snapdragon 8+ Gen 1 SoC, ticking alongside up to 12GB of RAM and 512GB of onboard storage. The imaging department is also quite impressive. The charge is led by a 54-megapixel primary camera, sitting alongside a 50-megapixel ultra-wide angle shooter that also doubles as macro snapper, and an 8-megapixel telephoto camera with 3x optical zoom range.
The inner panel is a 7.9-inch foldable OLED screen with a 120Hz refresh rate, while the outer cover display measures 6.45-inches across and offers a 90Hz refresh rate. Selfie and video calling duties are handled by a 16-megapixel sensor. Notably, the phone packs a rather beefy 5,000mAh battery — complete with 66W fast charging capability, which is way faster than what iPhones can muster.
Pricing is another pleasant surprise. The Honor Vs starts at 7,499 RMB, which translates to around $1,046 based on the current conversion rate to USD. For comparison, the Galaxy Z Fold 4 costs around $1,800 in the U.S. Unfortunately, the Honor Magic Vs, despite all its charisma, likely won't come to the U.S. anytime soon.